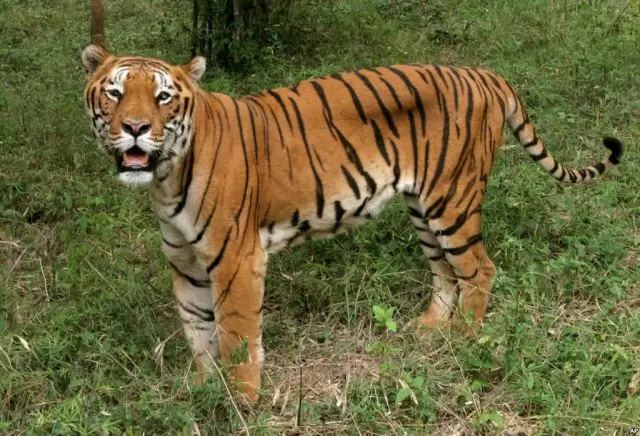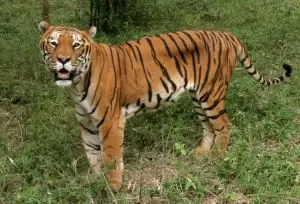 The world's wildlife is increasingly stressed by human activity. Farming and development have led to habitat loss. Animals are contending with toxic pollutants in their environments, and will be facing threats from climate change. Scientists say we're in the 6th great planetary extinction, called the "Holocene Extinction" - the extinction of the human era. This predicament has made zoologists more important than ever. Zoologists study the physiology of animals, their behavior, and how they interact with other species and their environments. Their knowledge is critical to preserving important habitats and managing wildlife's adaptations to climate change.
What Does a Zoologist Do?
Zoology is the study of animals and their behavior. Zoologists may study a particular species or group of species, either in the wild or in captivity.
Zoologists study animals and their interactions with ecosystems. They study their physical characteristics, diets, behaviors, and the impacts humans have on them. They study all kinds of animals, both in their natural habitats and in captivity in zoos and aquariums. They may specialize in studying a particular animal or animal group.
Zoologists may be involved in a wide variety of duties in various environments. For example they may observe and study animals in their natural environments, or plan and conduct experiments involving animals in nature, in zoos, or in other controlled areas. They may also collect biological specimens and measure physical characteristics. These studies are generally aimed at investigating animal behavior, migration, interactions with other species, and reproduction, as well as the pests, diseases, toxins, and habitat changes that affect them. They use the information they gather to monitor and estimate populations, address invasive species and other threats, control disease, manage hunting programs, and develop conservation plans. They also write reports and journal articles and give presentations to share their findings.
Zoologists also use geographic information systems (GIS) and global positioning systems (GPS) to track the movements of animals and map their habitat ranges. They also use modeling software to project future scenarios, such as habitat range changes due to climate change.
Their efforts are critical to protecting endangered species and other wildlife from the pressures of habitat loss, disease, invasive species, and climate change.
Where Does a Zoologist Work?
Some zoologists work for zoos, wildlife centers, wildlife parks, and aquariums, where they manage the animals' care, their distribution, and their enclosures. They may also help breeding programs restore wild populations.
Zoologists also work for wildlife conservation groups, where they may help rehabilitate and release animals, plan conservation and ecotourism initiatives involving local communities, or lobby governments on policy.
Other zoologists research new vermin control drugs or veterinary medicines for pharmaceutical companies. Some work as museum curators, where they manage specimens, conduct research, and educate the public. Others are faculty members in academia.
Zoologists work in offices and laboratories. Some like Jane Goodall or Diane Fossey spend much of their time outdoors studying animals in their natural habitats, which may be quite remote. While travel can be a significant perk, this type of work can also be strenuous and isolating.
According to the U.S. Bureau of Labor Statistics (BLS), as of 2012, most zoologists and wildlife biologists (34%) were employed in state government. 24% were employed by the federal government. Another 10% worked in research and development in the physical, engineering, and life sciences. 7% worked in management, scientific, and technical consulting services, and 6% worked for state colleges, universities, and professional schools. 4% were employed by local government.
Most zoologists and wildlife biologists work full time. They may work long or irregular hours when doing fieldwork, and those studying nocturnal animals may need to work at night.
<!- mfunc search_btn -> <!- /mfunc search_btn ->
What Is the Average Zoologist Salary?
As of May 2020, the median salary for zoologists and wildlife biologists was $66,350. At $81,530, those in the federal government earned the highest median salary. They were followed by zoologists employed in research and development ($71,300) and management, scientific, and technical consulting services ($69,490).*
Zoology Jobs & Job Description
Recent Zoology Job Listings
Use the search box below to find all the zoologist job listings in our job board.
Duties vary significantly from job to job, but the following list includes typical job duties one might encounter as a zoologist:
Analyze the lifecycle of animals as well as their function in terms of the overall ecosystem in which they are a part
Conduct population assessments of species using field methods or GIS technology
Collect, process, and prepare specimens for study
Analyze data and experimental observations and evaluate study results
Prepare and publish scientific papers to report findings
Act as advocate and spokesperson for wildlife and ecosystem concerns within their scope of specialty
Interact with other scientists, professionals, and advocacy groups to preserve and monitor habitats and populations
Draft reports and presentations
Collect samples and conduct observational research in the lab, the field, and protected environments
Make sure data/specimen collection and record keeping is accurate and adheres to relevant safety procedures
Communicate with national, regional and international initiatives in order to share information and assessment data
Continually review current research and scientific literature in the field
Consult on and implement habitat mitigation and remediation measures
Consult on environmental and site assessments as they affect wildlife biology
Travel to temporary field assignments in remote locations
Conduct and/or oversee wildlife population surveys
Provide technical expertise related to wildlife survey design
Prepare wildlife management plans
Monitor trends in wildlife populations
Senior zoologists will likely be offered the role of team lead at some point in their career. Some of the additional tasks that accompany this tier-2 position are:
Overseeing paperwork and analyzing data for reporting purposes
Communicating with clients, government departments, colleagues, and experts in the field via verbal and written reports
Preparing and reviewing articles and papers based on research findings
Planning and scheduling research trips
Designing budgets and timelines for lab and field teams
Serve as point of contact for peer-review data inquiries
Consult with agency working groups
Review records, reports, and assessments on behalf of the team
Coordinate technical details for a range of interdisciplinary projects
Navigate environmental regulations and environmental approvals processes
Manage and consult about endangered species populations
Manage and advocate to a variety of stakeholders regarding species conservation, protection, and rehabilitation
Evaluate national and international wildlife initiatives
Participate in meetings with government agencies, consultants, and engineers
What Is the Job Demand for Zoologists?
Jobs for zoologists and wildlife biologists are projected to grow 5% between 2020 and 2030, which is slower than average for all occupations.* Retirements will open up some opportunities in this field. However, government budgets will govern demand for zoology jobs in the public sector.
Competition for jobs is very strong. Candidates with practical experience gained through volunteer work for zoos, wildlife rehabilitation centers, and nonprofit organizations will have the best opportunities.
How Do I Get a Zoology Degree?
Entry-level positions require at least a bachelor's degree. Zoologists typically earn degrees in zoology, wildlife biology, ecology, or general biology. Coursework often includes classes on animal behavior and physiology, parasitology, virology, ecology, chemistry, mathematics, and statistical software. Students may also take courses in a particular area of specialty. Research and faculty positions require a Ph.D.
Outdoors skills can also be very helpful. Experience with backpacking, camping, and wilderness survival can set a candidate apart.
<!- mfunc search_btn -> <!- /mfunc search_btn ->
What Are the Different Branches of Zoology?
Many zoologists dedicate their careers to studying a particular species or animal group. For example:
Cetologists study marine mammals, such as whales, dolphins, and seals.
Entomologists specialize in insects, such as ants and spiders.
Herpetologists work with reptiles and amphibians such as alligators, salamanders, and frogs.
Ichthyologists focus on wild fish, such as Rainbow Trout and the Least Chub.
Mammalogists study mammals, such as deer, wolves, chimpanzees and giraffes.
Parasitologists research the parasites that plague other wildlife, such as ticks, and how they affect their host species.
Ornithologists study birds such as the endangered California Condor.
Ethologists specialize in animal behavior.
Paleozoologists study fossil remains to investigate the evolutionary history of animals.
Other Degrees Related to Zoology
<!- mfunc search_box_body ->
<!- /mfunc search_box_body ->
What Kind of Societies and Professional Organizations Do Zoologists Have?
The Wildlife Society facilitates networking of wildlife professionals through magazines and journals, an e-newsletter, an annual conference, and working groups. It also administers professional certification for wildlife biologists.
The Association of Zoos and Aquariums is a network of more than 6,000 zoo and aquarium professionals and organizations. It offers animal management information, business benchmarking data, conference proceedings, grants and more.
Other Recommended Resources
*2020 US Bureau of Labor Statistics salary figures and job growth projections for zoologists and wildlife biologists reflect national data not school-specific information. Conditions in your area may vary. Data accessed September 2021.