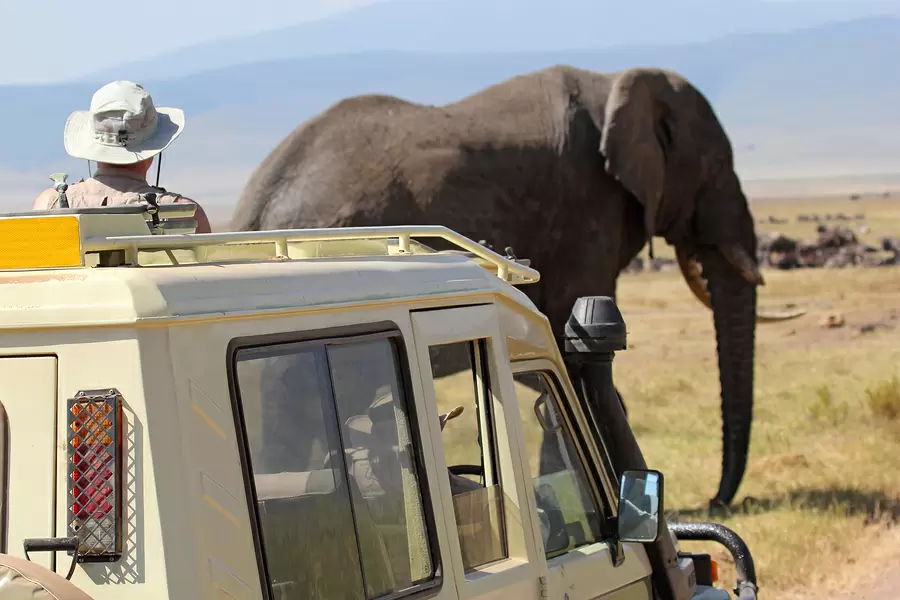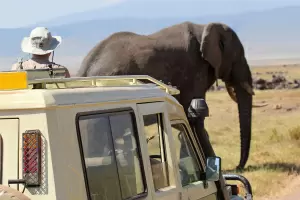 Have you ever dreamed about traveling through the wilderness, finding and protecting endangered animals? Maybe you were inspired by Jeff Corwin, Steve Irwin, or David Attenborough. Becoming a wildlife biologist may seem like a steep hill to climb. But what you may not know is that you don't even necessarily need a college degree to do the work you love. You can have an active, rewarding, career following your passion as a biological technician.
What Does a Wildlife Technician Do?
In the field, wildlife technicians help with data collection. This typically means inventorying wildlife populations, trapping and tagging animals, and taking blood and tissue samples. They may also collect samples of water, soil, and plants. Wildlife technicians evaluate the health of animals, looking for signs of illness. They're often responsible for caring for captured animals. They may need to know how to drive a four-wheel drive vehicle or pilot a boat to reach fieldwork sites.
Wildlife technicians set up and use field and lab equipment. They prepare specimens and conduct experiments, recording and analyzing results under the supervision of biologists. They manage lab supplies and clean work areas.
Everything they do helps wildlife biologists make decisions and plans for conserving species and the habitats they depend on. They help make scientists more productive, allowing them to accomplish more and help more animals.
Where Does a Wildlife Technician Work?
Most wildlife technicians work for federal and state wildlife and land management agencies. Some work for nonprofit conservation organizations. Others work for animal control agencies, where they remove and rehome potentially dangerous animals that come into contact with people.
Wildlife biologists spend much of their time outdoors working in the field, where they're exposed to all kinds of weather. Fieldwork can be physically demanding, and there is a risk of injury when handling aggressive animals. Workers may also be exposed to blood and other bodily fluids while handling animals and collecting samples. Following established safety precautions is important. Evening, weekend, and extended hours may sometimes be required.
<!- mfunc search_btn -> <!- /mfunc search_btn ->
What Is the Average Wildlife Technician Salary?
According to the BLS, wildlife managers, who fall under the broader BLS category of farmers, ranchers, and other agricultural managers, earned a median salary of $68,090 as of May 2020.*
Wildlife Management Jobs & Job Description
Recent Wildlife Management Job Listings
Use the search box below to find all the wildlife manager job listings in our job board.
Wildlife manager careers focus on strategic procurement and management of specimens, risk management, data tracking, and stewardship as key elements of the job. While jobs do vary, most wildlife managers are comfortable with performing the following duties within the scope of their profession:
General knowledge of lifecycle and movements of wildlife
Lead ongoing joint business activities with key stakeholders
Manage and coordinate all phases of wildlife protection from mating to death
Maximize the ecological balance of wildlife in the most cost effective manner
Be willing to approach wildlife management from an holistic and ecological perspective while acknowledging the business mindset
Have a broad scope of knowledge that includes ecology, meteorology, hydrology, husbandry and related fields like predictive modeling
Communicate findings to colleagues, policy makers, and the public
Become subject matter expert on wildlife industry and markets for North America
Keep track of projections based on changing ecological environment
Prepare annual projections
Track total cost of maintenance and variations to budget
Knowledge of procurement and supply chain as they relate to the wildlife industry
Work in partnership with forest management, parks management and other state and federal entities
Senior wildlife manager jobs often have an even broader scope of which may include management of all wildlife as well as operations and personnel. Such responsibilities may include:
Enforce government wildlife regulations
Create grant applications and business proposals for funding
Develop category specific information on wildlife data and benchmarks
Manage relevant personnel which may include hiring, terminating, layoffs, scheduling, training, as well as providing the necessary equipment to fulfill job responsibilities
Oversee all aspects of wildlife cycles, including but not limited to mating, birthing, and aging
Develop and manage annual budget
Use consultants to research and implement new technologies to track and monitor
Implement quality of life standards
Implement and manage food and safety policies and practices with as little intervention as possible
Review current research in the field in order to develop horticultural and technical knowledge
Engage in technical report preparation
Foster a positive and safe work environment with mentorship opportunities
Navigate regional, federal and international regulations, and best practices
Liaise with farm stakeholders and partners
Consult with farmers, engineers, fellow scientists, and government agencies regarding best practices
What Is the Job Demand for Wildlife Technicians?
The job demand for wildlife managers is projected to show little to no change between 2020 and 2030.* However, since most wildlife technicians work for government agencies and nonprofit organizations, availability of funding will likely limit job growth for this subset.
What Wildlife Technician Careers Are Available?
With additional college education, wildlife technicians may advance to become wildlife biologists.
<!- mfunc search_btn -> <!- /mfunc search_btn ->
How Do I Get a Wildlife Technician Degree?
Wildlife technicians typically need a bachelor's degree in biology or a closely related field. However, an associate's degree in wildlife management or a high school degree may be sufficient for some positions, particularly where applicants also have related experience. Most colleges and universities offer bachelor's degree programs in the biological sciences.
Biology programs usually include courses in general biology and subfields like ecology, microbiology, and physiology. Students also study chemistry, mathematics, and physics. Computer science courses are helpful for learning how to model and simulate biological processes, and for learning how to operate lab equipment. Since GPS devices are now essential to fieldwork, students should learn how to use them, and how to work with the data they collect in geographic information system (GIS) software.
Field and laboratory experience are very important for wildlife technicians. Be sure to take classes and look for volunteer opportunities involving field and lab work.

Degrees Related to Wildlife Managers
<!- /mfunc search_box_body ->
What Kind of Societies and Professional Organizations Do Wildlife Technicians Have?
Aspiring wildlife technicians can look to the following government sites for guidance:
U.S. Fish and Wildlife Service is a bureau within the Federal Government's Department of the Interior ensures that all wildlife laws and restoration projects are being properly enforced and executed. They are not only a great resource for current wildlife laws, but also a source of Federal employment.
U.S. National Parks Service is a bureau within the Federal Government's Department of the Interior protects the U.S.'s national parks and the wildlife within them. They are a fantastic source of information about domestic wildlife, great resource for volunteer and internship opportunities, and a possible source of employment.
The Wildlife Society is a non-profit conservation society provides Wildlife Technicians with free information and meetings to ensure that professionals are always up-to-date on the latest findings. They also provide internships to those who wish to become Wildlife Technicians.
Zoological Association of America is a non-profit organization propagates current information about best practices in zoological fields and ethical conversations that are continually arising in the field.
Other Recommend Wildlife Management Resources
*2020 US Bureau of Labor Statistics salary figures and job growth projections for farmers, ranchers, and other agricultural managers reflect national data not school-specific information. Conditions in your area may vary. Data accessed September 2021.