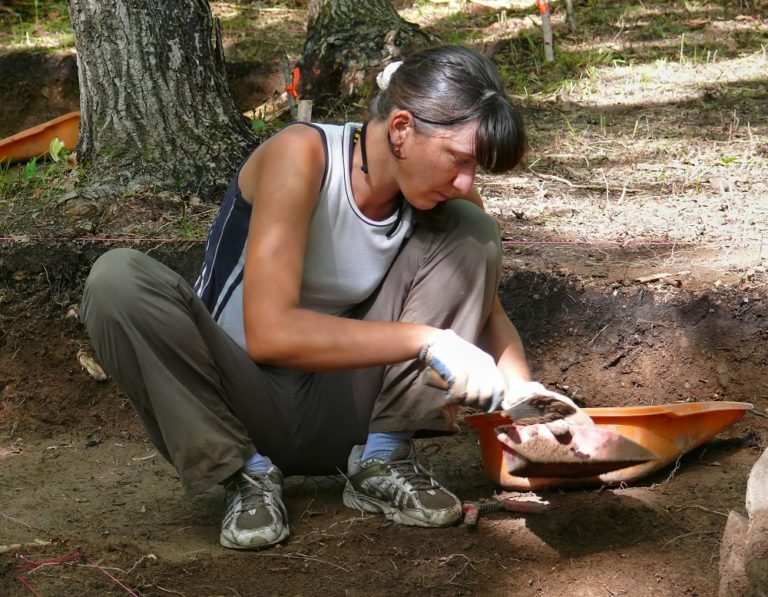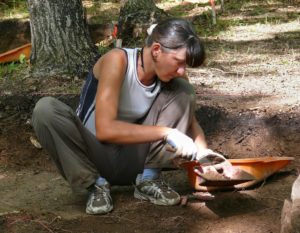 A Traditional Cultural Property Expert works with and alongside native communities to research and preserve cultural heritage.
What Does a Traditional Cultural Property Expert Do?
Archaeology and anthropology are about so much more than researching the past for information on technological evolution, cultural sequencing and artefact morphology. In the last century or so, the discipline has become increasingly sensitive to the needs of communities - in researching cultural history and preserving identity of the ancient peoples. The built fabric and remains of their ancient culture plays a large part in their cultural identity. That is why here in the USA, there has developed a niche for a very specific kind of archaeologist/anthropologist.
Traditional Cultural Property Experts specialize in a field of archaeology that works directly with Native American and Native Hawaiian groups. They provide vital research and cultural conservation skills, promote natural boundaries and resource collection areas, and promote the importance of their most ancient or modern spiritual areas and sites. Yet they are more than archaeologists and cultural researchers. They are ethnologists and legal experts to help protect sites from incursion or development and promote cultural identity.
Traditional Cultural Property Expertise is a discipline curious to the USA that developed as a response to the addition of cultural properties to the National Register of Historic Places. The first experts entered the field in the mid-1990s and it has become an important area ever since.
Where Does a Traditional Cultural Property Expert Work?
There are very few of these experts at present. It is a small area of expertise with few openings and little in the way of data. However, as a type of archaeologist, data is likely to reflect BLS statistics in most cases. Some 28%, that's over a quarter, work in research and development of social sciences. Traditional Cultural Property Experts are likely to work in and near the communities they serve, researching archaeological and historic records.
23%, that is just under a quarter, work in technical consulting services. They work in advisory positions and consulting, ensuring that state and Federal rules on development of culturally sensitive lands (and those near to those lands) are adhered to. They may also work on site observing for anything culturally or archaeologically significant. 7% work for engineering services, typically with developers to ensure that no native or culturally important land is affected or damaged.
19%, just under a fifth, work in Federal government for associated heritage bodies. They work directly to protect and promote these cultural areas through their work at Federal agencies such as the NPS. Similarly, 8% work for state and local government.
<!- mfunc search_btn -> <!- /mfunc search_btn ->
What Is the Average Traditional Cultural Property Expert Salary?
Traditional cultural property experts, who fall under the broader BLS category of anthropologists and archaeologists, earned a median salary of $66,130 as of May 2020. Salary will depend on level of experience and qualification, but the research-heavy nature of this role could mean higher than average salaries compared to the rest of the discipline. The lowest 10% earned less than $40,800 and the highest earned more than $102,770. However, these top end and bottom end Traditional Cultural Property Experts are more likely to have a salary towards the low-median range of the scale.*
Cultural Property Expertise Jobs & Job Description
Recent Cultural Property Expert Job Listings
Use the search box below to find all the traditional cultural property expert job listings in our job board.
A very small niche group within the anthropology and archaeology fields, traditional cultural property experts' job descriptions varies widely. For instance, they may work in the legal field specializing in conservationist issues or as an archaeologist researching traditional cultural sites. However, an aspiring traditional cultural property expert may expect to have some or all of the following responsibilities:
Plan and conduct research of archaeological and historical records in order to learn about the daily lives and issues affecting distinct traditional cultural groups, communities and organizations
Study objects and structures recovered by archaeological excavation to identify them and to interpret their significance to traditional cultural groups
Provide consulting services to ensure that state and federal laws on the development of culturally sensitive lands are being followed, and work with real estate developers to ensure that traditional cultural lands are not impacted
Collect information and make judgments through observation, interviews and review of historical documents
Compile and present research findings for a variety of specialized and general audiences
Collaborate with economic development planners to decide on the implementation of proposed development policies, plans and programs based on impact to traditional cultural property
A traditional cultural property expert with several years of experience may take on a more advisory role, which may include the following:
Advise government agencies, private organizations and communities regarding proposed programs, plans and policies and their potential impact on cultural organizations or communities
Promote the protection and understanding of traditional cultural properties by acting as a spokesperson for cultural organizations or government agencies such as the National Park Service
What Is the Job Demand for Traditional Cultural Property Expert?
As a niche area, there is little specific data. However, it is likely to reflect the national picture for archaeology and anthropology. Employment in this area is expected to grow some 7% in the decade between 2020 and 2030.* Supply has always outstripped demand for heritage jobs - that is the case anywhere in the developed world. The slowdown is expected to be due to emerging technologies (GIS) and the fact that non-intrusive technologies (surveying methods such as ground penetrating radar) are now cheaper than excavation. Archaeology students will find a greater focus on these technologies in future.
What Are the Education Requirements to Become a Traditional Cultural Property Expert?
Archaeology is a multi-disciplinary approach today with several strands crossing over into other areas. High school students should take geography and history, or other relevant humanity/social science. They will provide a good background for the study of archaeology. The latter is more traditional and the former is a growing area for archaeology as we come to understand the historic and cultural landscapes.
At college, students should study either archaeology or anthropology with minors and electives in relevant subjects such as cultural studies and American prehistory where available. In some cases, GIS will be an important minor subject to take too. There are no specific Traditional Cultural Property Expert degrees as the discipline is too small. These subjects (rather than history) will give you the hands-on skills you require for this type of role.
As you will be expected to carry out independent research, statistical analysis, report writing and other advanced skills, a master's degree is highly desirable. This is where you will be able to develop your niche in archaeology and anthropology and tailor your niche to your skills and interests. A doctorate would be preferable for roles with great responsibility and decision-making, and typically for those who wish to teach in schools, or colleges / universities.
Property Expertise - Related Degrees
<!- mfunc search_box_body ->
<!- /mfunc search_box_body ->
What Kind Of Societies and Professional Organizations Do Traditional Cultural Property Experts Have?
This is a small area with no dedicated organizations. However, the cultural studies nature of this job means the following organizations worth with people in this area, either as an overall picture, or with dedicated working groups.
American Historical Association: The oldest and largest historical body of its kind in the US, they have a large number of affiliates to fill each niche that makes up American culture, society and history
Center for the Study of the First Americans: Located at Texas A&M but operating nationally, they were born out of an anthropology group but today are a members group that provide help and support for those engaging in primary research into the first people in the Americas
*2020 US Bureau of Labor Statistics salary figures and job growth projections for anthropologists and archeologists reflect national data not school-specific information. Conditions in your area may vary. Data accessed September 2021.
<!- mfunc search_btn -> <!- /mfunc search_btn ->