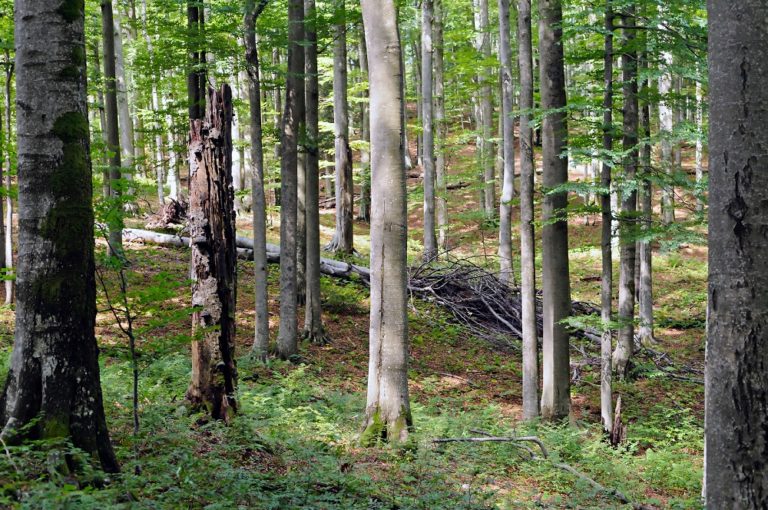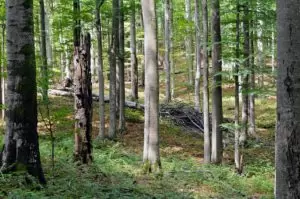 This is a type of forestry engaged in the management, logging and replanting of existing trees.
What Does a Silvicultural Researcher Do?
There are many different types of professional forester. Some foresters engage in monitoring and conservation, working from an ecological viewpoint. Others are concerned with the health and state of individual trees - we call these tree surgeons or arborists. There are also those concerned with the management of trees and woodland as a human resource. Through recorded history (and even before that) humans have utilized trees for fuel and building material. It remains vital all over the world. Yet trees are also vital for our planet's health. Correct management of our forests is about ensuring the health of the ecology and the trees while managing ensuring effective resource management of the people who use them.
A Silvicultural Researcher works in the area of managed woodlands. They research forest outputs and replanting, and monitor the effects on the landscape of certain tree types and the effects of continual growth and logging. They are concerned with the effective management of a woodland for its resource value - to the landscape, to the economy and the quality of the product at harvest. They will use a number of tools with remote sensing and GIS becoming increasingly important.
Where Does a Silvicultural Researcher Work?
Silvicultural Research is classed as a type of forestry; no specific statistics exist for this type of role but they are likely to reflect the forestry industry. According to 2014 BLS data, the largest industry to employ foresters was in support activities for agriculture and forestry with 22% of the employee numbers. As this is the area concerned with land resources and land management, this will also include land set aside for logging and forest renewal.
State government employed 21% of silvicultural researchers. These individuals will look at the land management practices of private landowners to ensure correct management in line with legislation or guidance. They may also find employment with state conservation areas such as state parks, especially where trees need occasional maintenance (clearance for new growth). Federal government employed 9% in similar roles but also in Federal organizations such as the EPA and NPS. 9% worked for local government. One of their roles might involve land reclamation of lands for reforestation.
14% worked directly in forestry for dedicated organizations. Their role might include monitoring of production and taking samples for wood quality. They might also be engaged in examining the results of the output production.
<!- mfunc search_btn -> <!- /mfunc search_btn ->
What Is the Average Silvicultural Researcher Salary?
Silvicultural researchers, who fall under the broader BLS category of conservation scientists, earned a median salary of $64,010 as of May 2020. The highest 10% earned about $100,350 and the lowest 10% reported a salary of $39,230. Much of this data is based on experience and demand.* Where there are a high number of jobs, there is likely to be lower levels of pay. Where there are fewer jobs and high demand, the candidate is likely to find higher average salaries.
Silvicultural Jobs & Job Description
Recent Silvicultural Job Listings
Use the search box below to find all the silvicultural research job listings in our job board.
Silvicultural researchers are a niche segment of the forestry industry, and as such share many of the same job duties as foresters. In general, silviculture jobs require an education in forestry, as well as a background in biological, physical or mathematical science. A job description for a junior silvicultural research may include:
Make examinations of forest areas to determine short or long-range cultural treatment keeping in mind the total ecosystem, including timber sales, various silvicultural methods, and control of animals, plants, insects or diseases affecting reforestation
Coordinate and evaluate reforestation and stand improvement projects
Perform inspections of forests or forest nurseries
Plan and perform forest surveys and related studies using GIS and remote sensing tools and prepare reports and recommendations
A senior silvicultural researcher takes on supervisory duties to ensure the effective management of woodland for its resource value. His or her job duties include the above as well as:
Establish short- and long-term plans for management of forest lands and forest resources
Participate in the preparation and review of environmental analysis reports and environmental impact statements
Review silviculture programs to ensure that plans, treatment and harvesting techniques are compatible with long-term land management plans
Coordinate with other resource specialists, employees of federal and state governments, local officials and private organizations or landowners
What Is the Job Demand for Silvicultural Researcher?
Demand in all forestry is expected to grow in the region of 7% between 2020 and 2030. This is about the average of all jobs in the US at present.* Wood will always be in demand as a raw material - not just in buildings but in other areas of manufacture too. Candidates can assume a continual steady growth, but much depends on the domestic and international demand for wood products. Those who can demonstrate a range of IT skills, increasingly in GIS and remote sensing, will find their employability is much higher than those who do not. It is increasingly becoming an expectation that those entering forestry management and conservation have these surveying skills.
What Are the Education Requirements to Become a Silvicultural Researcher?
Silvicultural research is a growing niche area within forestry. Their research and analytical skills will require a bachelor's degree at the very least; a master's degree is recommended. High school students will need good grades in math, physics, biology and geography. If the school offers any business course, this too will be useful. All of these will lead to increased options for your degrees.
The student can enter silviculture research from many degree types. The most obvious are from a biology degree or anything conservation related such as environmental studies. As with high school, the student should seek minors in business or planning. Ideally, study an environmental MBA where available. If the student takes a business degree, they should take minors and electives in environment, geography, sustainability. A bachelor's will be useful for entry-level jobs, but because this will involve a lot of research, we recommend the student study a master's degree. Courses in GIS, geospatial science and remote sensing should be prioritized in most cases.
Green business degrees or those that balance ecology against resource or policy and planning are particularly useful here. Potentially useful areas include biotechnology, environmental management and environmental economics.
Doctorates should not be required for most jobs. Some high-level Federal roles might demand them, especially those engaged in policy, government planning and international relations concerning silviculture. They will also be necessary for students wishing to research in a college or university or to teach in these establishments.
Silvicultural - Related Degrees
<!- /mfunc search_box_body ->
What Kind Of Societies and Professional Organizations Do Silvicultural Researchers Have?
Silviculture provides a vital link between ecology and resource management. The following organizations exist within this industry
*2020 US Bureau of Labor Statistics salary figures and job growth projections for conservation scientists and foresters reflect national data not school-specific information. Conditions in your area may vary. Data accessed September 2021.
<!- mfunc search_btn -> <!- /mfunc search_btn ->