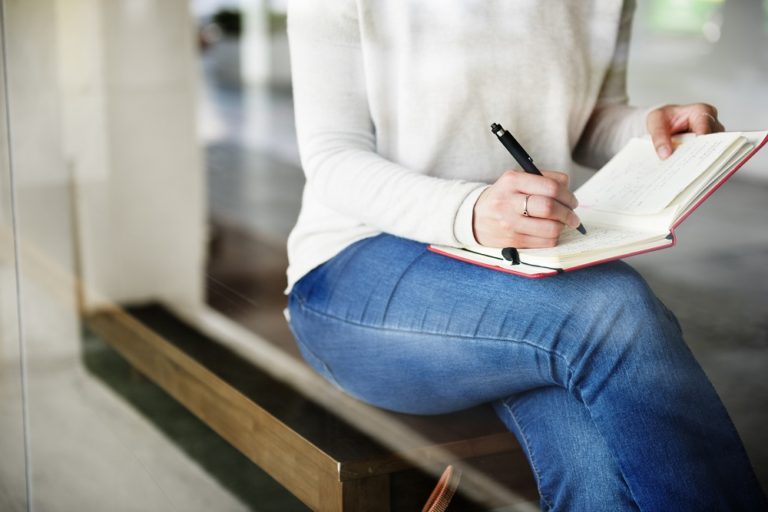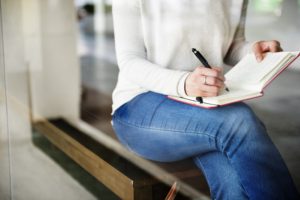 Recreation Planners plan events such as corporate hospitality and educational events, as well as leisure events such as weddings and birthday parties.
What Does a Recreation Planner Do?
Recreation Planners are essentially events managers. That means they work in a variety of sectors, sometimes corporate and sometimes as freelance / independent. Their role is essentially the same though: to organize events for clients. In the area of environment, they will typically be involved in organizing, planning and managing events in the great outdoors. Some of these may be environmentally educational, such as taking school trips on wildlife fieldwork studies or teambuilding exercises.
Increasingly, conservation areas are directly employing or utilizing their services to help generate awareness, money and use of open spaces. State Parks, National Parks, zoos and aquariums realize that public education and outreach is as important as entertainment. They may work in reaching out to potential corporate sponsors or businesses who may be interested in holding events at their facilities (corporate entertainment, awards ceremonies, teambuilding etc.)
They also plan specific events at facilities - for example, Christmas fairs, wine festivals, food & drink exhibitions. These events are vital to a local economy - supporting small businesses and conservation when held in historic or naturally important areas. They will spend their time in a variety of places, sometimes in an office, sometimes on the road and sometimes at the event.
Where Does a Recreation Planner Work?
According to 2015 statistics, the majority of Recreation Planners work in private industry. Typically, they will work organizing corporate events - client entertainment, teambuilding and business away days. They will also be in charge of organizing non-work activity such as Christmas meals. That area accounted for some 56% of Recreation planners.
Around 20% work in charity sector. This is a broad area covering religious, grant-making, conservation and heritage. Such public and private events are increasingly vital to fundraising in the 21st century, so this is a growing area for Recreation Planning professionals and expected to be more important.
14% work in hospitality, including accommodation and food. Publicly available themed breaks and themed events are also a growing area. They may work for specific hotel chains or for historic sites, organizing special events. State and national tourism is starting to see the benefit of regular festivals.
10% are self-employed. Freelance events management is possible thanks to relevant technology of the last decade. Cloud, mobile technology and powerful devices means that events managers don't need to be confined to the office.
<!- mfunc search_btn -> <!- /mfunc search_btn ->
What Is the Average Recreation Planner Salary?
According to the BLS, the median salary for recreation planners was $28,440 as of May 2020. The lowest 10% earned about $19,510, while the highest 10% earned more than $46,510.*
Recreation Planning Jobs & Job Description
Recent Recreation Planning Job Listings
Use the search box below to find all the recreational planner job listings in our job board.
A Recreation Planner is responsible for the design, planning and development of recreational areas or facilities. This career requires a specialized set of skills and tasks consisting of:
A Bachelor's Degree in Urban or Regional Planning, Landscape Architecture or in a related field of study
Conduct work on a set work schedule or flexible working hours/days may be required
Perform work outdoors in varying environmental conditions evaluating project locations; work may be conducted in an office environment
Ability to perform work independently or as a positive member of a team
Possess specialized certifications, such as registration with an accrediting body like the American Institute of Certified Planners (AICP)
Design, plan and develop various aspects of parks or recreational areas
Capacity to translate and review drawings, maps, surveys and plans
Plan and develop policies for renovations, pathways, playgrounds, parking areas and various other recreational amenities
Ability to prepare reports, such as policies or recreation specific documentation
Handle and analyze information regarding recreational sites on land uses, pressures and usefulness of recreational developments and parks
Implement routine repairs and maintenance of recreational sites
A senior level Recreation Planner uses many of the same skills outlined in the entry-level position and incorporates management responsibilities. These additional requirements can include:
Possess experience working in the field of parks and recreational planning
Coordinate and oversee the evolution, expansion and improvements of parks and recreational facilities
Prepare budgets for recreation projects and determine funding protocols; present detailed project budgets to stakeholders or company management
Possess excellent communication skills for relations with stakeholders, the public and management
Capability to design presentations; present project updates and project results in public hearings or stakeholder meetings
Obtain and ensure necessary permits and signage are implemented
Adhere to local laws, regulations and bylaws regarding land use and parks or recreational sites
Act as project manager for recreational planning projects
What Is the Job Demand for Recreation Planner?
Job demand recreation planners is projected to increase at a rate of about 16 percent between 2020 and 2030.* As businesses and organizations in private sector, public sector and charity take up events as a great money raiser (tourism, corporate hospitality and events) the number of events is likely to increase, creating more demand for people to fulfil these roles. The private sector presently dominates, but freelancing is expected to be a growth area with the rise of the digital economy.
What Are the Education Requirements to Become a Recreation Planner?
Due to the growth of this sector and the growth of demand for events in every area, it is a much more competitive place than it used to be. There are no specific high school subject requirements, but grades good enough to enter a relevant degree program will be required.
Typical degrees include those centered on leisure and tourism, although some colleges offer specific degrees in events planning and management. Most degrees in this area should be enough for entry level jobs. However, for jobs with more responsibility or for more prestigious roles and businesses, you may be expected to have several years of experience working in hotels performing a similar role. Hotel work (either as a paid role or internship) can put the candidate on the road to a successful and rewarding career as a Recreation Planner. Other relevant work experience will be at tourist attractions such as theme parks, zoos and aquariums, and studios open to the public.
If your first degree is irrelevant to this type of role, employers are likely to seek candidates with extensive experience - either voluntary or paid would be relevant, so long as the tasks are relevant. There are few masters or PhDs related to this subject and they will not be required to practical work, only to teaching, education and training.
Other Degrees Related to Recreation Planning
<!- mfunc search_box_body ->
<!- /mfunc search_box_body ->
What Kind Of Societies and Professional Organizations Do Recreation Planners Have?
Recreation Planners
Society of Outdoor Recreation Professionals: At the "science" end, RECPRO as they are more commonly known, use research to define practices and trends for recreation planning. They define policy and standards and assist people working in this area to connect and improve
Association of Outdoor Recreation and Education: Their mission is to advance standards and interact with land owners and conservation managers, ensuring that events are fulfilling while not damaging the fabric of the outdoor spaces that they manage
Professional Convention Managers Association: PCMA is the body for professional convention organizers in the US. Public, private, trade and other exhibitions are large, complex and important events requiring specific skills and standards
*2020 US Bureau of Labor Statistics salary figures and job growth projections for recreation workers reflect national data not school-specific information. Conditions in your area may vary. Data accessed September 2021.
<!- mfunc search_btn -> <!- /mfunc search_btn ->