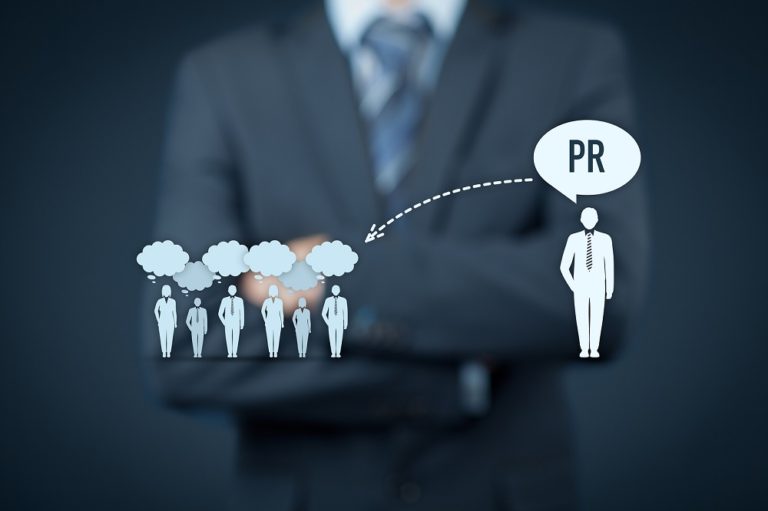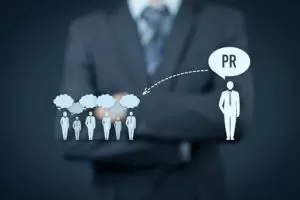 Public Involvement Specialists inform and engage audiences to build a positive attitude regarding an issue or situation.
What Does a Public Involvement Specialist Do?
Also known as Public Outreach Officer or similar title, they use information to attempt to persuade or inform an audience about the cause. Whether their interest is in raising awareness of a problem, dispelling misinformation or challenging social norms, they present themselves as authoritative sources in the information age. They may not necessarily be experts at the subjects for which they advocate, but they do know how to present expert information. They may have a background in psychology, for example, or marketing and journalism.
Their job is to engage people on their own turf. This could mean visiting premises such as businesses to deliver presentations, or standing on public streets with banners and stalls. They are effectively marketing managers with a strong focus on direct public engagement. They both build and maintain positive relationships with special interest groups and decision makers, but usually the public. With their expert knowledge of promotions, they may also act in advisory or support roles for decision makers, advising the best course of action. Typically, tasks may include working for environmental groups protesting and lobbying against development. They could also work for construction businesses promoting the benefits of a development against environmental concerns. Others may work for government raising awareness of public health interests.
In the environmental sector, they differ from Environmental Public Relations Specialist in that they interact with the public directly.
Where Does a Public Involvement Specialist Work?
Effectively, these individuals are Public Relations or promotion professionals. Data here is in line with statistics according to employment analysis available at BLS. 22%, that is just over a fifth, work in religious advocacy and charity work, grant-making and public awareness bodies. They work across the spectrum, but largely in the third sector. They may work on the front lines actively engaging potential donors and decision makers, looking for funds or spreading information.
A slightly smaller number, around 21%, work for professional, scientific and technical consulting services. This sector will include public health bodies, health charities dedicated to specific conditions and other information based roles rather than fundraising.
12% work in education. This includes government as well as private education bodies. Awareness-raising is an aspect of social and environmental justice that is not as quantifiable as fundraising but is still important in generating funds and action by decision makers.
7% work directly in healthcare and personal assistance. Their roles may involve fundraising, advocacy and lobbying, and campaigning.
7% work for local and state government in public health, local environment and other important issues that require government voices to engage directly with people.
<!- mfunc search_btn -> <!- /mfunc search_btn ->
What Is the Average Public Involvement Specialist Salary?
Public involvement specialists, who fall under the broader BLS category of public relations specialists, earned a median salary of $62,810 as of May 2020. These roles pay depend on experience and skills, but also on sector. Some causes generate more interest, and therefore money, than others are able to generate. This is an important factor in deciding which roles to choose. The highest paying industry for public involvement specialists was business, professional, labor, political, and similar organizations, with a median salary of $68,610.*
Public Involvement Jobs & Job Description
Recent Public Involvement Job Listings
Use the search box below to find all the public involvement specialist job listings in our job board.
A Public Involvement Specialist is the intermediary role that helps companies establish significant relationships between themselves and their customers or stakeholders. To be a Public Involvement Specialist, the certain attributes and qualifications required may consist of:
Hold a Bachelor's Degree in Business Administration, Communications, Marketing, Public Administration or a related field of study
Perform work on a flexible schedule composed of days, weekends or evenings
Work may be performed in an office setting or at multiple planned locations
Build relationships and acquaintances with various members of the public, customers and stakeholders
Ability to work well under pressure and have an outgoing disposition
Actively compile information collected from public interactions to create spreadsheets and data logs
Design and develop media, such as pamphlets, brochures, and displays, for the public, customers and stakeholders
Organize, plan and conduct meetings with the customers and stakeholders
Possess excellent presentation skills and acquire a high level of public speaking skills
Provide timely resolutions to conflicts presented by members of the public
Possess strong listening and networking skills
A senior level Public Involvement Specialist role is specialized and is responsible for management duties. The skills and requirements for a senior level position will include many of those listed in the first tier position, as well as:
Hold a Master's Degree or Ph.D. in Communications, Business Administration, Marketing, Public Administration or a related field of study
Possess years of experience in public involvement
Knowledgeable in all aspects of certain industries, businesses, non-profits, or public organizations to provide expert consultation and confidence
Represent company of work at meetings and public interactions
Provide specialized consultations to customers and stakeholders
Manage complex projects and teams of specialists
Analyze client and customer needs providing decisions that meet their unique demands
Develop budget plans for projects and maintain documentation; conduct billings to customers
Acquire the art of persuasion and the ability to manage multiple stressful projects at one time
What Is the Job Demand for Public Involvement Specialists?
Job demand for awareness and outreach is expected to grow around 11% in the decade between 2020 and 2030.* Advocacy is a major and growing part of the job sector in public, private and charitable areas. This area may grow faster or slower as the profession adapts to new demands of social media and the web. Increasingly, these professionals may need a broader set of skills, particularly in technology. An organization's reputation can change quickly and it is down to these professionals to carefully manage that reputation.
What Are the Education Requirements to Become a Public Involvement Specialist?
High School students should focus on media and writing based qualifications. A good grounding in English language, media and communications will be a great start, as will IT skills. For most jobs in this area, a degree is necessary.
Typical degrees for Public Involvement Specialists including Communication / Media Studies, Journalism and English Language courses. Similarly as recommended to high school students, IT skills are required. Any IT course that teaches skills in such packages as graphic design, MS PowerPoint and other publishing will certainly be advantageous. Practical skills will be necessary for employers and they will want to see project work in this area.
There are postgraduate degree options in communication and media studies, but these are not vital for those who wish to work in public engagement. These are more suitable for market research where statistics and data analysis is more likely, where you may be expected to design projects and programs and record their success in quantifiable terms, also for management and decision making roles. PhDs are for those who wish to teach in college and university environments.
Related Degrees - Public Involvement
<!- mfunc search_box_body ->
<!- /mfunc search_box_body ->
What Kind Of Societies and Professional Organizations Do Public Involvement Specialists Have?
PR has a large number of professional bodies.
Public Relations Society of America: The PRSA is the largest and one of the oldest PR professional bodies. Although US based, they are global, reflecting the global need to bring together advocates in all sectors all over the world
International Environmental Communication Association: For those who work specifically in the environmental field, this is the premier organization for science communicators, teachers, third sector PR, outreach officers to discuss how to engage public interest
Public Relations Student Society of America: Communication needs to start early. That is why this sector has one of the largest and most active networking bodies for students yet to enter their career. They run many events annually and offer awards to the brightest and the best
*2020 US Bureau of Labor Statistics salary figures and job growth projections for public relations specialists reflect national data not school-specific information. Conditions in your area may vary. Data accessed September 2021.
<!- mfunc search_btn -> <!- /mfunc search_btn ->