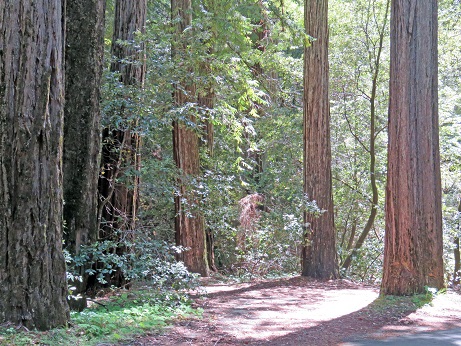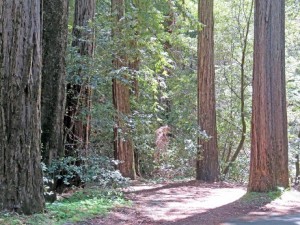 What is Public Education and Outreach?
Public education and outreach occurs in a wide variety of fields. When applied to wildlife issues, it refers to teaching and working with the public to reduce human-wildlife conflicts. Reducing conflict reduces risk to both sides. Public education and outreach includes both on-site and off-site conservation education in informal settings. It also involves providing technical assistance to community stakeholders who need to manage wildlife on their properties.
What is a Public Educator and Outreach Specialist?
A public educator and outreach specialist teaches all kinds of people about wildlife and wildlife conservation issues. They also provide hands-on wildlife management assistance to landowners and businesses in their communities.
What Does a Public Educator and Outreach Specialist Do?
Public educators and outreach specialists teach the public about wildlife, the challenges that species face, and what people can do to help them survive. They teach both individuals and groups, usually in informal settings such as wildlife refuges and parks. They may also speak at schools or present to community groups, hunting and fishing organizations, and nature clubs.
They also provide outreach to their communities. For example, they use their wildlife management expertise to help landowners, farmers, industries, community groups, and nonprofits resolve conflicts with wildlife. The strategies they use are designed to optimize conservation of wild species. They may also work to eradicate invasive species that harm native animals and ecosystems.
In Alaska, for example, public educators and outreach specialists are actively engaged in teaching community members about how to avoid confrontations with brown bears. Educating community members and campers about proper food storage is one way in which they help reduce threats to both humans and bears.
Where Does a Public Education and Outreach Specialist Work?
Most public educators and outreach specialists work for state and federal wildlife agencies. Others work for parks, state and federal forestry agencies, wildlife refuges, and environmental consulting firms.
Most public educators and outreach specialists work full time. They may work long or irregular hours in the field. They often work outdoors, where they're exposed to weather, pests, and potentially hazardous conditions. When working in the field, they may need to traverse rough terrain by foot, boat, horse, or all-terrain vehicle.
While public educators and outreach specialists work in all states, candidates may find more jobs in western states with more public lands, such as Arizona and Colorado.
<!- mfunc search_btn -> <!- /mfunc search_btn ->
What is the Average Public Educator and Outreach Specialist Salary?
The median salary for public education outreach specialists, who fall under the broader BLS category of health education specialists and community health workers, was $42,000 as of May 2020.*
Public Education Outreach Specialist Jobs & Job Description
Recent Public Education Outreach Specialist Job Listings
Use the search box below to find all the public education specialist job listings in our job board.
The Public Education Outreach Specialist is an important member of every public health team. This individual provides education that is based on the principles of health promotion and illness prevention. Jobs do vary from institution to institution, but most public education outreach specialists can expect to perform the following tasks as part of their role:
Collaborate with other internal stakeholders and partners to achieve agency goals
Participate in activities directed at meeting the overall goals of the agency
Support and participate in public education research activities.
Participate in program development within established parameters.
Implement program activities as outlined in program guidelines and operational plan
Orient of new staff and/or interns to agency policy and their role
Change practice based on self appraisal, ongoing feedback and guidance, professional development, and evidence-based research
Represent services and programs within the community and complies with service area policies
Apply knowledge, skills and judgment in assessing needs of stakeholders
Develop appropriate intervention or education plans
Collaborate with communities, coalitions and committees to maintain and/or improve public health indicators by increasing their knowledge of health determinants
Use screening, surveillance, early case identification, education and case management to reduce community risk factors
Utilize resources in an accountable and ethical manner
Travel to external locations outside assigned office in order to carry out duties
Comprehensive approach with clients and stakeholders
Contribute to study design, data collection, analysis and reporting
Write proposals to access funding resources
Develop, approve and review resource material to ensure that material conveys project goals
Senior public outreach specialists take on additional administrative and managerial tasks as their breadth of experience is useful in community education initiatives. While the role does vary between agencies, senior specialists may be required to have an expanded scope of duties which includes:
Ability to manage a team with multidisciplinary colleagues and partners
Advanced application of health promotion principles in a variety of settings
Steer and coach junior team members use a variety of methods to reduce risk factors in the community
Develop strategic, operational and work plans to meet public education goals
Facilitation and critical thinking skills, coupled with diplomacy and political astuteness
Assist communities, groups or individuals to anticipate, cope with and manage public health changes
Strategize to reduce risk factors for chronic disease and disability, injury and developmental delays
Apply epidemiological principles and knowledge of disease process in the management and control of communicable diseases.
Help communities, families and individuals make decisions that are conducive to good health
Facilitate school programming, workplace wellness and other programs.
Work with community stakeholders to create change in communities in support of health promotion.
Provide leadership for initiatives to advance the agency's strategic direction.
Actively contributes to the improvement of the services offered and the processes through which these services are delivered.
What is the Job Demand for Public Educator and Outreach Specialists?
The job demand for public health outreach specialists is projected to rise 17% between 2020 and 2030 - that's much faster than the average for all occupations.* Jobs with state and federal agencies will depend heavily on government budgets.
Competition for jobs is very strong. This is particularly true of jobs with nonprofit organizations, due to limited funding. Candidates with practical experience gained through volunteer work or internships at zoos, wildlife rehabilitation centers, and nonprofits will have the best opportunities.
<!- mfunc search_btn -> <!- /mfunc search_btn ->
How Do I Get a Public Educator and Outreach Specialist Degree?
Public educators and outreach specialists typically earn bachelor's degrees in wildlife biology. Some major in ecology, general biology, zoology, or related areas. Degree programs include coursework in animal behavior and physiology, disease, ecology, genetics, and population dynamics. Students also study parasitology, chemistry, mathematics, as well as pollution and land use issues that affect wildlife. Some students may take courses in a particular area of specialty, such as mammalogy or ichthyology.

What Kind of Societies and Professional Organizations Do Public Educators and Outreach Specialists Have?
U.S. Fish and Wildlife Service
This bureau within the federal government's Department of the Interior ensures that all wildlife laws and restoration projects are being properly enforced and executed. They're a great resource for information on wildlife conservation strategies, current wildlife laws, and federal employment.
U.S. National Parks Service
This bureau within the federal government's Department of the Interior protects U.S. national parks and the wildlife within them. They are a fantastic source of information about domestic wildlife, a great resource for volunteer and internship opportunities, and a possible source of employment.
The Wildlife Society
This non-profit conservation society provides public educators and outreach specialists with free information and meetings to ensure that professionals are always up-to-date on the latest findings. They also offer internships for students pursuing careers in wildlife management.
Zoological Association of America
This nonprofit organization provides current information about best practices in zoological and wildlife-related fields, including evolving ethical issues.