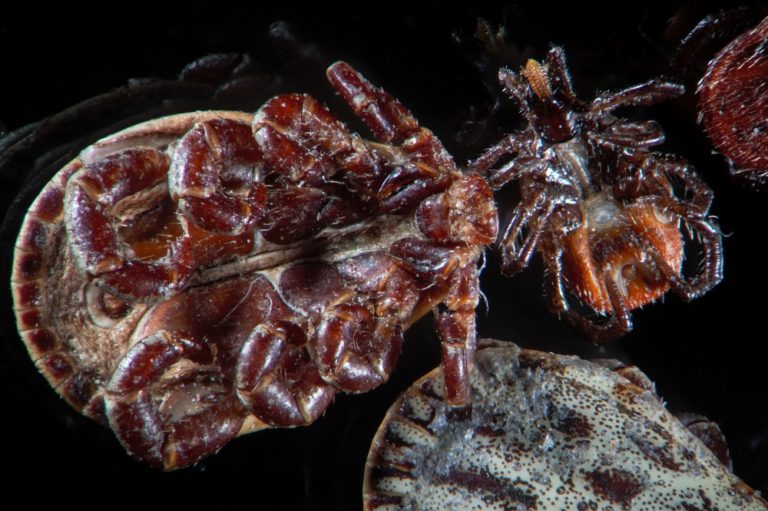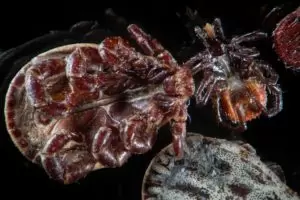 A parasitologist studies the life cycle of parasites and their hosts.
What Does a Parasitologist Do?
Parasitologists study parasites - their life cycle, reproduction, infestation, biology and genetics. Some will also look at bacteria and virus microbiology though this tends to be the realm of virologists and bacteriologists in medical research too. A parasite uses other organisms as hosts; by definition, they cannot survive or reproduce without these host species. Parasitologists study any species that requires any other species as part of its life cycle. Surprisingly, parasitic life outnumbers free-living species. Parasites are found in every living species, both animals and plants. From the tiny varroa mite thought responsible for CCD in bees to flatworms infesting the stomachs of living humans, they are everywhere and some have received little in the way of study.
Parasitology is a large field that examines the ongoing and changing relationship between host and parasite. This relationship is important for the ecology. Parasitologists work in many fields but where they work depends on their role. For example, they may work in medical research finding ways to build a tolerance against parasites, developing vaccines and treatments. They may examine parasites for genetic structure for a range of applications. In some cases, we harness the power of parasites to control the spread of harmful species such as protecting agriculture. Parasitologists have made a significant contribution to how the world works.
Where Does a Parasitologist Work?
Parasitologists can work in a range of areas including medical fields such as epidemiology, immunology and microbiology. The majority work in the medical research field. Pharmaceutical companies and university research departments will be the destination for most graduates of this field. Typically, they will work in the study of the life cycle of a parasite, either to understand how they live or develop new treatments for the diseases they cause. Sometimes, their genetics can help develop treatments for other diseases unrelated to the parasite.
The second area where parasitologists may work is in agriculture. Their remit will be human health, but not in such a direct manner. Health is not just affected by parasites that humans absorb directly. Parasites that live on livestock such as cattle, sheep and fish can have an adverse effect on agricultural production and on human health. Similarly, an equally large number work in fisheries. These people work as veterinary parasitologists to control the spread of parasites through animal populations.
The third major area is ecological parasitology. How do parasites work in their environment? How do they stay dormant without hosts? How do they spread and infect hosts? Understanding the ecology of parasites can help us understand our world. Sometimes, parasites (like the entomology profile) can be an indicator of environmental change.
<!- mfunc search_btn -> <!- /mfunc search_btn ->
What Is the Average Parasitologist Salary?
Parasitologist, who fall under the broader BLS category of microbiologists, earned a median salary of $84,400 as of May 2020. The federal government is the highest payer of parasitologists, with a median salary of $112,940.*
Parasitology Jobs & Job Description
Recent Parasitology Job Listings
Use the search box below to find all the parasitologist job listings in our job board.
A parasitologist's job description can vary widely based on the specific job type (e.g. medical research or agriculture), but in general a parasitologist at the beginning of his or her career may be tasked with the following:
Isolate and maintain cultures of parasites in prescribed or developed media, controlling moisture, aeration, temperature and nutrition
Study growth, structure, development and general characteristics of parasites to understand their relationship to human, plant and animal life
Examine physiological, morphological and cultural characteristics using microscopes and other laboratory tools
Maintain and calibrate microscopes and other laboratory equipment used in the study of parasites
Develop working knowledge of specialized equipment such as electron microscopes, gas and liquid chromatographs, electrophoresis units, thermocyclers and others
Observe and record action of parasites upon living tissues of plants, animals and other microorganisms
An experienced parasitologist may add project management duties to his or her job description, including:
Supervise biological technologists and other scientists
Develop research goals and lead the data collection and analysis processes
Prepare technical reports and recommendations based on research outcomes
Supervise laboratory facilities and ensure quality and efficiency of research projects
What Is the Job Demand for Parasitologists?
BLS reported that between 2020 and 2030, the job demand for all microbiologists (including parasitologists) is projected to increase by 5 percent.* This is around half the standard rate of all jobs in the US at present. The reason for this slowing in growth are cuts to the Federal government budget with this area making up most of the roles. However, some of the slack may be taken up in pharmaceutical in the search for new treatments. Antibiotic-resistant bugs mean medical researchers need to explore other options; parasite genetics may be one area.
What Are the Education Requirements to Become a Parasitologist?
High school students should record high grades in math, chemistry and biology and seek application to a medical school as a matter of priority. They will also need good computer science and skills in statistics. Research science is as much a data science today with high computational power and big data applications. There are BS degrees in parasitology but microbiology is a more widely available choice of degree; should the student wish to specialize in a certain area (such as environment) they should seek schools that offer these options as minors. Otherwise, the student should pursue increasing specialism through their MS or MD and their PhD should they so choose this path.
Most BS degrees will involve some lab or field work in the form of an internship. This practical work will be fundamental to further study and the future career and should be taken where offered. Most students with an MS degree will not struggle to find suitable work in most areas where those skills are required. Should you choose to work primarily in research and lab work, a master's should be suitable. However, for higher-level research roles and for teaching (especially in a university or specialist school environment) a doctorate will be vital.
Parasitology - Related Degrees
<!- mfunc search_box_body ->
<!- /mfunc search_box_body ->
What Kind Of Societies and Professional Organizations Do Parasitologists Have?
Parasitology is an important area of life sciences, not just medical research. Here are some of the best-known bodies.
World Federation of Parasitologists: Promoting international exchange of information, the WFP holds a conference every four years to ensure researchers work together for the betterment of the science
American Society of Parasitologists: This is the biggest organization dedicated to parasitology in the USA at present. It has 800 members nationwide, representing medical researchers, industry specialists and ecologists
American Association of Veterinary Parasitologists: AAVP works to protect wild species from parasites and ensuring that our agricultural livestock are safe for the environment and for human use
*2020 US Bureau of Labor Statistics salary figures and job growth projections for microbiologists reflect national data not school-specific information. Conditions in your area may vary. Data accessed September 2021.
<!- mfunc search_btn -> <!- /mfunc search_btn ->