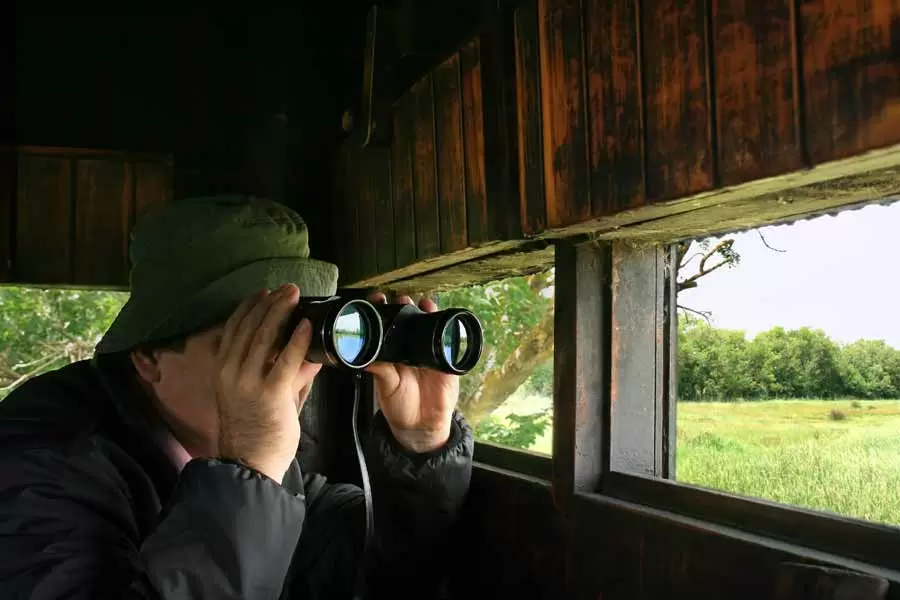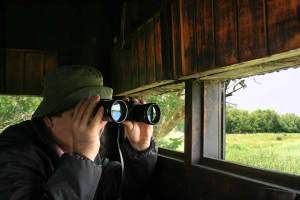 Simply put, an ornithologist studies birds. Ornithologists may study the behavior, physiology, and conservation of birds and bird habitats. This work often involves surveying, recording and reporting on bird activity. Ornithologists may either generalize, or specialize in a particular species or bird group.
However, many professionals may only spend part of their time researching birds. They may work as wildlife biologists, ecologists, land managers, teachers, researchers, environmental educators, legislative advocates, or eco-tour guides.
What Do Ornithologists Do?
While job duties vary by position, ornithologists may conduct field research to better understand migration routes, reproduction rates, and habitat needs; monitor and assess the status of a particular population; capture and band birds to track their movements and identities; analyze collected data; conduct wildlife impact assessments for development projects; and create management plans and reports. They may also serve as park rangers or work at nature reserves. Those employed by nonprofit conservation organizations may also be involved in policy development and advocacy.
Where Does an Ornithologist Work?
Most ornithologists work for land and wildlife agencies at the federal and state levels, or nonprofit conservation organizations. They may also teach and conduct research at colleges and universities. Some work at zoos, wildlife parks, and as veterinarians and environmental scientists, though these jobs are rarely exclusive to birds.
Workers in certain positions may spend a significant amount of time in the field gathering data and studying birds in their natural habitats. Fieldwork may involve travel to remote locations, including international travel.It can also involve travel by foot, exposure to all kinds of weather conditions, and isolation. Ornithologists also work in laboratories, and may process data with computers in an office setting.
Most ornithologists work full time. They may work non-standard or extended hours when doing fieldwork, such as during breeding season.
<!- mfunc search_btn -> <!- /mfunc search_btn ->
What Is a Typical Ornithologist's Salary?
While the U.S. Bureau of Labor Statistics (BLS) doesn't have data specifically on ornithologists, they're included among zoologists and wildlife biologists. The median annual wage for these professions was $66,350 as of May 2020. Those in the federal government earned a median of $81,530, while ornithologists teaching at colleges, universities, and professional schools earned a median of $62,300. Those in state government made a median salary of $59,660.*
Ornithology Jobs
Recent Ornithology Job Listings
Use the search box below to find all the ornithologist job listings in our job board.
Ornithology careers concentrate on research and sometimes curation of the global bird populations - how they behave, mate, and reproduce, as well as their habitat, and human and climate impacts. While ornithologist roles do vary, many of the tasks found below form the basic scope of the job:
Study avian systems
Use genomic tools and datasets to study avian systems
Use computational modelling to gain insight to population and migration trends
Use ecological, behavioral and/or comparative field approaches to answer questions about the origin and maintenance of diversity, adaptation, and disease
Plan and conduct bird surveys and studies
Manage and advise on endangered species populations and strategize about conservation, protection, and rehabilitation
Review and conduct assessments for ecological and environmental assessments
Collect, analyze, and interpret data, including analysis of sound recordings
Monitor the status and trends of bird populations
Research results from other studies and conduct literature reviews
Outside of the academic arena, there are not many senior ornithologist jobs. However, those that do become available often have the following job requirements:
Design computer models of bird ecology and evolution
Prepare management plans and scientific reports
Resolve conflicts with competing issues and promote good conservation ethics
Consult with government agencies, stakeholders, and engineers
Make presentations to the public or teach ornithology classes
Write proposals for funding
Develop joint ventures in collaboration with groups such as provincial ministries, non-governmental organizations, and universities
Prioritizing and planning research trips
Coordinating peer-review sessions for process improvement and strategy
Constructing budgets and timelines for workgroup
Serving as point of contact for peer-review data calls and planning
Serving on agency working groups to provide peer-review
Coordinating technical details for a range of cross-disciplinary environmental projects
Coordinating data collection and input, interpretation, and reporting
Navigating environmental regulations and environmental approvals processes
What Is the Job Demand for Ornithologists?
Employment of zoologists and wildlife biologists is projected to grow 5 percent between 2020 and 2030. Competition for jobs is strong.*
<!- mfunc search_btn -> <!- /mfunc search_btn ->
Getting an Ornithology Degree
Most ornithologists start out with bachelor's degrees in biology, wildlife biology, zoology, or ecology. A good background in science and math is essential. Knowledge of statistical software is also helpful, especially for advanced positions. Since ornithologists spend a good deal of time writing reports, good communication skills and courses on technical writing are also beneficial.
However, while education is a must, practical experience in the field or lab is also critical. You can start gaining experience through local bird watching clubs, workshops, internships, and volunteer work for nonprofit wildlife and conservation organizations.
Master's degrees are usually prerequisites for higher-level positions. Doctorates are required for most university and research positions.

Ornithology - Related Degrees
<!- mfunc search_box_body ->
<!- /mfunc search_box_body ->
What Kind of Societies and Professional Organizations Do Ornithologists Have?
The American Ornithologists' Union (http://www.aou.org/) is a well-established organization that aims to increase our understanding of birds, advance the profession, and develop science-based methods of bird conservation. It publishes journals and books, holds meetings, and awards grants.
The Association of Field Ornithologists (http://www.afonet.org/) is an organization for sharing information among both professional and amateur ornithologists. The association focuses on field studies and the conservation biology of birds.
Learn more about ornithology.
*2020 US Bureau of Labor Statistics salary figures and job growth projections for zoologists and wildlife biologists reflect national data not school-specific information. Conditions in your area may vary. Data accessed September 2021.