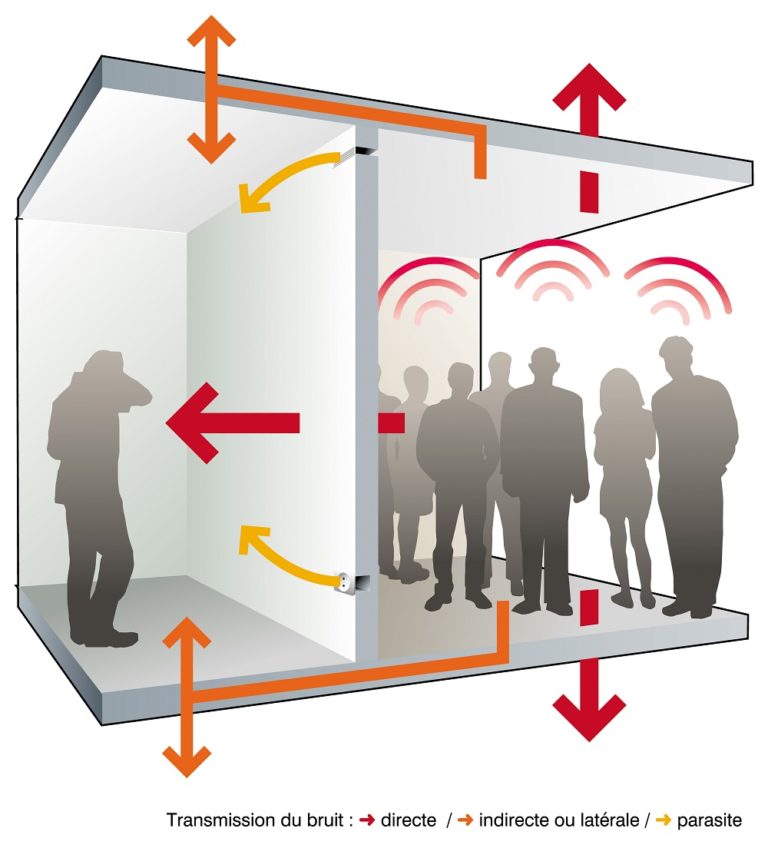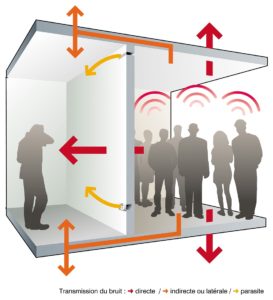 Noise Experts monitor sounds in the environment using specialist technology.
What Does a Noise Expert Do?
Noise Experts are a type of environmental monitor. Rather than sampling tangible and visible elements of the environment (such as ice core data, pollution levels, population monitoring, tree ring data etc) they sample noise levels. They use special equipment designed for taking readings of sound levels. In the last decade, the scientific community has become increasingly aware of the potential problems caused by noise. It impacts public health and can potentially damage a fragile ecology if there is too much noise pollution.
Now, many construction organizations and public projects are legally obliged to take noise pollution levels to ensure that there is a workable solution between commercial interest and public health, and between commercial interest and the environment. Most people are still not aware of the impacts of noise pollution and noise levels of machinery and human actions. There is noise pollution beneath aircraft flight paths, in our towns and cities during the day and at night. Some wildlife is cautious where there is too much sound, affecting their quality of life and population numbers if an environment is too noisy. That is why an increasing number of organizations, particularly public bodies, are employing Noise Experts to mitigate the problems associated with noise pollution.
They inspect public places, taking readings and general monitoring - typically in order to provide evidence in a litigation case where an organization is accused of breaking noise pollution laws. They will also conduct desk-based analysis and lab work, including producing reports full of data which they will then be required to interpret.
Where Does a Noise Expert Work?
As a type of environmental protection technician, their data is likely to mirror those of other environmental monitors and associated roles with some variation. The majority, around 26%, work in management, scientific and technical services. Most organizations will not require the services of a Noise Expert 24/7, so will hire them and their specialist equipment on a contract basis. The most obvious is building works - whether private development or public works. A form of environmental impact assessment is required for each project.
Around 18% work for local governments, typically in environmental monitoring for legal purposes and ensuring compliance with local legislation. In such roles, local prosecutors and DAs will call upon them to provide evidence in court cases. 8% work in state government fulfilling much the same roles as their local counterparts. Numbers for Federal government are small, perhaps less than 1%.
Around 12% work for testing labs such as privately laboratories and those tied to academic institutions. Research into noise pollution and its effects on local ecology is an ongoing research program and receive funding so we can fully understand its impact.
6% work in engineering services. This can be anything from environment, construction and aerospace. In these roles, they will be tasked with designing systems and technology for reducing sound pollution. Flight and motor vehicles are a major source of noise pollution and some designers are trying to reduce the noise output of out trucks, cars and airplanes.
<!- mfunc search_btn -> <!- /mfunc search_btn ->
What Is the Average Noise Expert's Salary?
Noise experts, who fall under the broader BLS category of environmental scientists and specialists, earned a median salary of $73,230. The salary range for these professionals was $42,960 (lowest 10% of earners) to $129,450 (the highest 10% of earners). The federal government paid the highest median salary at $103,180. Engineering services paid around the median at $75,780.*
Noise Expert Jobs & Job Description
Recent Noise Expert Job Listings
Use the search box below to find all the noise expert job listings in our job board.
A Noise Expert provides an array of knowledge and solutions involving various aspects of noise and vibration throughout multiple industries. The automotive industry, commercial developments, and residential or suburban environments all benefit from their acoustic remediation expertise. The technical skills and requirements for a Noise Expert can include:
A Bachelor's degree in acoustics or related field of study
Ability to perform work at various locations that require travel
Be comfortable working in an office environment at times
Ability to accurately record measurements of noise and vibrations at various locations using specialized instruments
Provide data analyses of noise measurements
Have excellent verbal, technical and written skills to communicate with a variety of clients and fellow employees
Ability to organize noise and vibration data by using computer software and database modelling
Capacity to produce clear reports, charts and graphical representations of noise measurements and visualizations
Ability to derive noise and vibration solutions
Skills to provide consultation for client issues or concerns
Ability to install or oversee installation of noise barriers and material solutions for clients
Communicate with suppliers and order supplies required to complete noise solution installations
Calibrate and maintain measuring instruments and equipment
A Noise Manager or senior level Noise Expert provides highly technical and experiential insight to particular situations, as well as possessing managerial qualities into the noise field. The skills and requirements for a senior level Noise Expert can include the skills required for an entry level position, as well as:
A Master's degree or Ph.D. in acoustics or related field of study
Develop work plans and schedules for current clients and prospective new business
Prepare detailed budgets for work projects
Manage and mentor employees providing feedback and recommendations where applicable
Train employees in various aspects of the job, such as how to use and calibrate noise measurement equipment properly
Ensure that noise projects are completed on schedule and within budget
Teach acoustics and noise vibration in an educational institution or through client seminars
What Is the Job Demand for Noise Experts?
The job demand for noise experts is expected to grow by 8 percent between 2020 and 2030.* As local, state and Federal government adhere to environmental protection laws, and our understanding of noise pollution improves, demand could grow further in this niche. The largest growth area could be in scientific and technical consultancy as businesses in this area increase vastly.
What Are the Education Requirements to Become a Noise Expert?
There are multiple paths to becoming a Noise Expert. It is a growing field so no specialist degree programs exist. However, the combination of technology, environment, engineering, technical services and legal means a multidisciplinary approach will be required to enter into this career. High School Students should focus on the sciences in order to get a good grounding in environmental issues. Math will be required as this career is likely to involve statistical analysis. English will be vital for the communication elements.
Degrees can be approached from various angles, but the most common is engineering. Physics, environmental science and ecology are also good approaches, but minors and electives relevant to a career in this area should be chosen carefully. For example, an engineering degree should be complemented by ecology and physics. A physics degree should be complemented with math and technology. It may also be a sound choice to take a technology course such as statistics in IT or GIS.
A master's degree provides the student with the depth and background to write concise reports, collect data and interpret it, provide presentations and manage projects. Masters programs should typically be in Environmental Management or in Engineering with a strong focus on environment.
A Doctorate may be required for researching and publishing on noise pollution, but not necessary for public or government facing roles or collecting masses of primary data and publishing for general consumption.
Noise Expert- Related Degrees
<!- mfunc search_box_body ->
<!- /mfunc search_box_body ->
What Kind Of Societies and Professional Organizations Do Noise Experts Have?
They are specialists within the role of environmental health. The following bodies and organizations represent these roles.
World Forum For Acoustic Ecology: A global body for affiliates working in this field, the WFAE holds annual conference and promotes a multidisciplinary approach to this growing problem
*2020 US Bureau of Labor Statistics salary figures and job growth projections for environmental scientists and specialists reflect national data not school-specific information. Conditions in your area may vary. Data accessed September 2021.
<!- mfunc search_btn -> <!- /mfunc search_btn ->