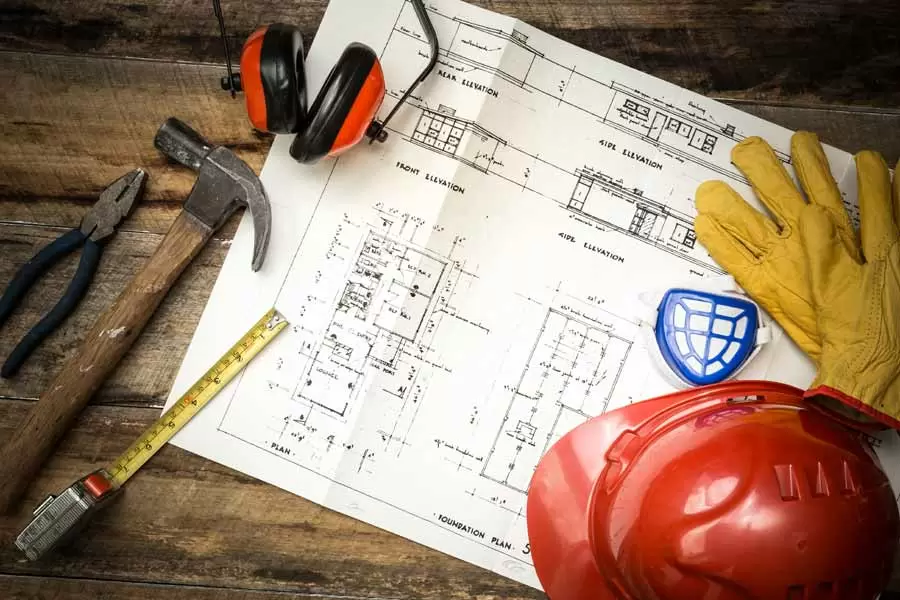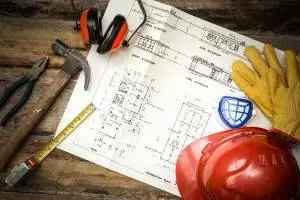 Mining engineers design safe and efficient mines for removing coal and metals. Mining engineers optimize mines for removing resources in the most efficient manner possible. They ensure that the as much of the resource as possible is extracted. Mining engineers often specialize in a particular mineral or metal, such as iron or coal. Some collaborate with geologists to find and evaluate new ore deposits. Others develop or improve mining equipment, or manage processing operations that separate and refine minerals. Mining safety engineers implement best practices, conduct mine and equipment inspections, monitor air quality, and ensure compliance with all safety regulations to keep workers safe.
What Do Mining Engineers Do?
Mining engineers design both open-pit and underground mines, supervise construction of mine structures, plan the transportation of minerals to processing plants, monitor production, and prepare reports. They assess the geological characteristics of mining sites and determine the structures, equipment and processes to be used at a particular operation.
These professionals also make sure that mine operations are conducted in environmentally sound ways. They may also apply their expertise to land reclamation, water and air pollution, and sustainability issues.
Mining engineers with advanced degrees may teach at colleges and universities.
Where Does a Mining Engineer Work?
Mining engineers work mostly in mining operations in remote locations. However, some work in sand-and-gravel operations located near large cities. Over time, they may work their way up to office positions in mining firms or consulting companies, which are usually located near large metropolitan areas.
As of 2012, 30% of mining and geological engineers were employed in architectural, engineering, and related services. 17% worked in metal ore mining, and 10% in coal mining. 8% worked as managers of companies and enterprises, and another 6% were employed in mining support activities.
Most engineers work full time. Those in remote locations may have schedules with variable shifts that exceed 40 hours per week.
<!- mfunc search_btn -> <!- /mfunc search_btn ->
What Is a Typical Mining Engineer's Salary?
As of May 2020, the median salary for geological and mining engineers was $93,800. Those in the oil and gas extraction industry earned the most money, with a median salary of $138,380.*
Mining Engineering Jobs
Recent Mining Engineering Job Listings
Use the search box below to find all the mining engineer job listings in our job board.
Mining engineers oversee and perform the science and technology of the mining process as well as the extraction and processing of minerals from a naturally occurring environment. While mining engineer jobs vary greatly depending on site specifics and what is being extracted, all mining engineers should be able to perform the following tasks:
Use mine planning software and computer modeling to prepare mine plans and waste disposal plans
Monitor the implementation of mine plans and mine system improvements
Participate and lead in meetings, project task forces, continuous improvement teams, and other teams
Develop plans for disposal of tailings and other mineral waste materials
Assist in developing reclamation plans to coincide with the mine design, development, and planning
Review research and literature relating to current discoveries in the field
Collect field and control samples in order to perform analyses and quality assurance checks
Report drilling requirements for assigned properties to administrative team
Utilize planning software and develop technical databases as required
Perform surveying operations in underground and surface mining operations
Implement safety and quality assurance policies and procedures
Senior mining engineers often have a broader scope of responsibilities that include management of a mine or mines as well as operations and personnel. Such responsibilities often include:
Act as manager and liaison for departmental or field improvements
Delegate or complete production and consumables inventory tracking
Delegate or complete monthly production and inventory reports with business and technical staff
Analyze, design, and test components, assemblies or systems that meet business standards and program / product requirements
Create a challenging and positive team environment ensuring that colleagues engage in necessary professional development and mentorship opportunities
Consult with industry stakeholders regarding research and technical advancements
Navigate regulatory issues as they apply to fieldwork and site development
Address specific organizational initiatives with internal stakeholders
Share engineering best practices and promote open dialogue on a regional, national and international level
Protect proprietary or developing technology that provides a competitive advantage to the business
Foster a positive and safe work environment
Draft and manage schedules and budgetary timelines alongside technical and engineering protocols
Navigate federal and international protocols, regulations, and best practices
Test and calibrate equipment and instruments
Measure and record data
Develop operational plans which exceed all environmental, geological and engineering regulations
Evaluate existing mining operations and recommend improvements
What Is the Job Demand for Mining Engineers?
Jobs in geological and mining engineering are projected to rise 4% between 2020 and 2030.*
Federal policy changes for accessing high-quality coal deposits on federal lands in the Western U.S. may generate some new jobs. Also, a growing need for rare earth minerals for electronics manufacturing should help spur the expansion of mining. Some growth will occur in engineering services contracting. Retirements of older engineers will also make room for new recruits to the profession. Mining safety engineering is a growing area of expertise.
<!- mfunc search_btn -> <!- /mfunc search_btn ->
Getting a Mining Engineer Degree
A bachelor's degree from an accredited engineering program is required to become a mining or geological engineer. Students interested in pursuing such careers should study math and science. Since few schools offer mining engineering programs, students may need to specialize in this area from within general engineering programs. Typical undergraduate programs in mining engineering include courses in geology, physics, mine design and safety, and math. Lab and field work are generally included. Graduate degrees general include coursework in mineral resource development and mining regulations.
Engineers who offer their services directly to the public must be licensed as professional engineers (PEs). Licensure generally requires:
A degree from an ABET-accredited engineering program
A passing score on the Fundamentals of Engineering (FE) exam
Relevant work experience, typically at least 4 years
A passing score on the Professional Engineering (PE) exam
College graduates may take the Fundamentals of Engineering (FE) exam immediately. Engineers who pass this exam are called engineers in training (EITs) or engineer interns (EIs). After gaining four years of work experience, EITs and EIs can go on to take the Principles and Practice of Engineering exam to qualify for licensure.
Several states require engineers to participate in professional development activities in order to keep their licenses. Most states recognize licensure from other states, as long as that state's requirements meet or exceed their own licensure requirements.
Entry-level engineers may also receive formal classroom or seminar-type training on the job.

Mining Engineers - Related Degrees
<!- mfunc search_box_body ->
<!- /mfunc search_box_body ->
What kind of societies and professional organizations do Mining Engineers have?
The Society for Mining, Metallurgy, and Exploration (SME) advocates for the industry on legislative issues, publishes Mining Engineering Onlineand a Mining Engineering Handbook, and offers professional development opportunities. At over 125 years old, it's the world's largest professional society for the minerals industry.
The American Institute of Mining, Metallurgical and Petroleum Engineers (AIME) is a federation of member societies, which it supports through awards, scholarships and special grants. It also makes available the Sustainable Engineering Education Key Resources Repository (SEEKRR), a searchable database of best practices for incorporating sustainability into college-level engineering education.
*2020 US Bureau of Labor Statistics salary figures and job growth projections for mining and geological engineers reflect national data not school-specific information. Conditions in your area may vary. Data accessed September 2021.