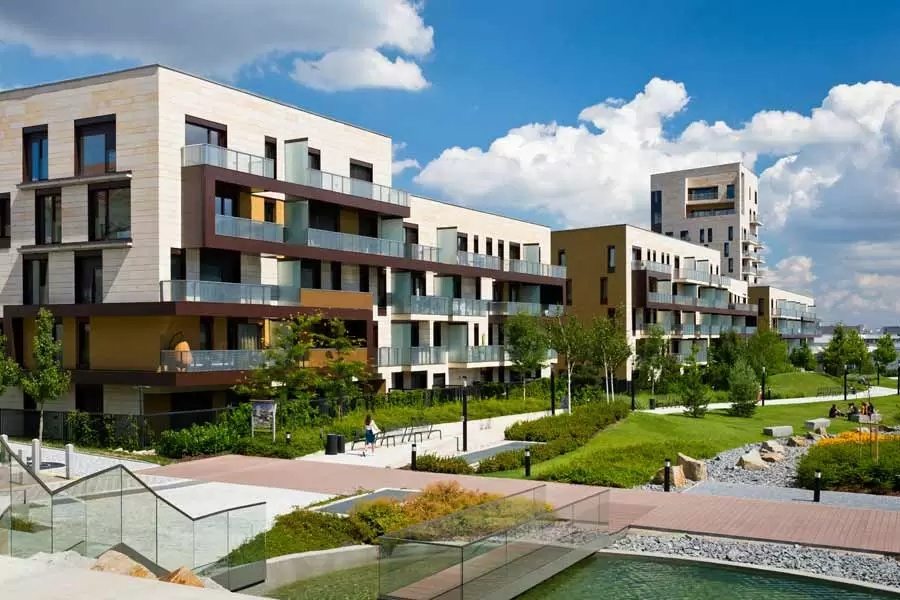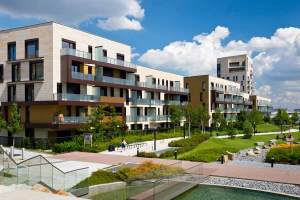 What Does a Land Use Planner Do?
Land Use Planners create programs and plans for land development and usage. They will usually meet with a developer, public official, or community to discuss a particular piece of land and what their client wishes to accomplish with it. They will then analyze data about the land in question and then take a look at the plans already created. Based on the data they've collected, they then determine the efficiency, effectiveness, safety of those plans. The Land Use Planner will then submit revisions or new plans for consideration.
This career typically requires great communication skills, ability to memorize land codes, ability to determine short-term and long-term goals for the project at hand, and use the many technologies that aid their work, including electronic maps, presentation programs, and spreadsheet programs.
Where Does a Land Use Planner Work?
Local governments employ over half of Land Use Planners in the United States. Others find positions with the state or federal government, developers, and non-profits. Land Use Planners spend the majority of their workday in offices examining land plans, creating public presentations, and collaborating with others. Negotiating deals and dealing with conflicting opinions is a big part of the work, meaning that communication kills are important. Sometimes Land Use Planners often leave the office to travel to a site and examine how the land is being utilized. Those working for developers may be required to spend more time in the field than other Land Use Planners.
Most Land Use Planners work full-time schedules during normal business hours. However, they may also be required to attend community events on weekends or evenings.
<!- mfunc search_btn -> <!- /mfunc search_btn ->
What Is the Average Land Use Planner's Salary?
Land Use Planners, who fall under the broader BLS category of urban and regional planners, earned a median salary of $75,950 as of May 2020. The lowest 10% earned about $46,830 and the top 10% earned more than $118,280 during this time.*
Land Use Planning Jobs & Job Description
Recent Land Use Planning Job Listings
Use the search box below to find all the land use planner job listings in our job board.
Balancing the most efficient, esthetic, and economically conservative use of urban, suburban, rural land, land use planners attempt to harness technology, logistics, systems, buildings and human wants and needs to create the ideal use of space. Duties vary significantly from job to job, but the following list includes typical job duties one might encounter as a land use planner:
Create designs, schematics and maps of varying types by hand and through computer programs
Liaise with contractors and additional planning teams, industrial representatives, lobbyists, developers, public and private stakeholders, and members of the public
Create requests for proposals for development and tender
Submit requests to amend bylaws and for exemption or clarification on regulations and policies that would impact a project
Strategize, develop, and manage planning and logistics from phase to phase
Develop and implement phases of the planning process through the various levels of work
Ensure compliance with regulatory, policy, and legal entities
Showcase evidence to illustrate why the plan in question should be chosen by the community
Assertively communicate project ideas and solutions to internal and external stakeholders
Process paperwork and permits regarding zoning and other regulatory processes
Prepare reports regarding land usage, environmental impact and human impact
Communicate on the phone, in meetings, and in presentations with clients and stakeholders
Facilitate advocacy work for land and resource development, management, and stewardship
Conduct site inspections for future development
Consult for phases of the construction progress
Present information to internal and external stakeholders, who might include the general public, interested parties, government officials, and contractors
Consult with and answer to client requests
Senior land use planners often have a breadth of experience and professional networks that make them adept at managerial or administrative task management in addition to their regular skillset. With this in mind, the senior land use planner role may look like this:
Evaluate submitted proposals and tenders
Facilitate positive and safe workgroup interactions
Develop project scopes, schedules, benchmarks and budgets
Navigate regulatory protocols and best professional practices on behalf of the project and team
Oversee information management, retention, destruction
Create planning proposals
Engage in quality assurance throughout the life cycle of the project
Organize and track appropriate field data
Engage in tasks like report preparation and submittal and peer review
Supervise fieldwork (survey, site recording, testing, monitoring, and data integrity) of multiple field crews
Identify as point of first contact for communication with internal and external stakeholders
Sign off on field status reports and presentation of team findings
Research and implement new technology
Remain up to date with new advancements in the field of land use planning
Participate on committees for policy and regulatory development within the industry
Participate on committees for research and educational program development within the industry
Prepare plans for environmental protection
Process applications for land development permits
Supervise and co-ordinate the work planning technicians
What Is the Job Demand for Land Use Planners?
Job demand for Land Use Planners is projected to grow 7% between 2020 and 2030.* As the population grows, land will need to be used more efficiently than ever and new communities will need to created. Increased public interest in sustainability will also help generate new jobs in this industry.
What Are the Educational Requirements to Become a Land Use Planner?
Land Use Planners typically have a Master's degree in urban or regional planning. These programs will accept students with a varied academic background, but a Bachelor's degree in geography, political science, or environmental science is desirable. Unfortunately, those with a Bachelor's degree in urban or regional planning will only qualify for a handful of assistant jobs, unless they have an abundant amount of work experience.
It is important to take coursework that enhances the ability to work with Land Use Planning technologies, analyze data and statistics, communicate effectively with others, and manage projects.
Professional licensing is offered in every state, though New Jersey and Michigan are the only states that require it. Official certifications are also available from the American Institute of Certified Planners (AICP), which can increase an aspiring Land Use Planners' chance of getting hired.

Related Degree Options for Land Use Planning
<!- mfunc search_box_body ->
<!- /mfunc search_box_body ->
What kind of societies and professional organizations do Land Use Planners have?
Land Use Planners can also browse through these organizations and websites for valuable resources:
American Planning Association (APA) - APA helps prospective and current Land Use Planners connect with other people in the industry, spread educational materials about the field, and provide other invaluable resources to people in the Land Use Planning industry.
American Institute of Certified Planners (AICP) - Mentioned above, this association provides planner certifications that must be renewed every two years. In addition to their certification program, AICP also offers access to research case studies and industry-specific symposiums to help enhance knowledge in the field.
*2020 US Bureau of Labor Statistics salary figures and job growth projections for urban and regional planners reflect national data not school-specific information. Conditions in your area may vary. Data accessed September 2021.
<!- mfunc search_btn -> <!- /mfunc search_btn ->