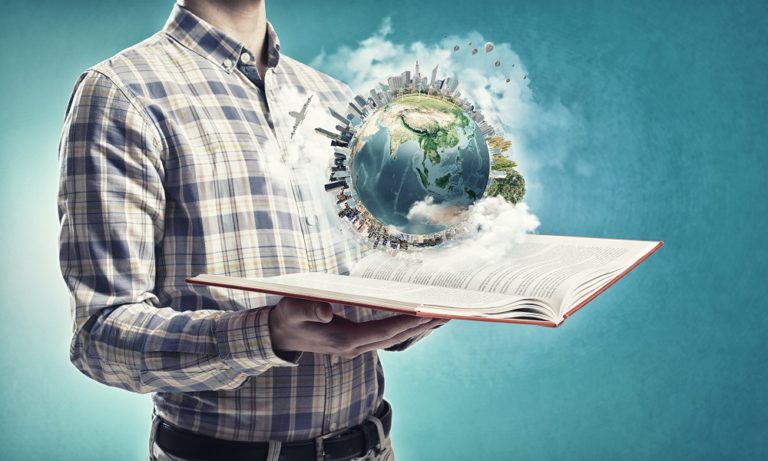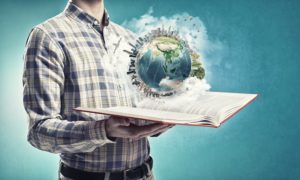 Historians examine historical records - primary and secondary - to learn about the past and the context of peoples' attitudes towards those events.
What Does a Historian Do?
History is one of the oldest academic professions. They go back to ancient Greece and what we know today of the big events of the time are all thanks to surviving written records. They study primary records (written first hand by people who witnessed the event) or secondary records (later commentators or those repeating what they have been told). They differ from archaeologists in that they examine only written material. Archaeologists are interested in materials, building remains, organic materials, manufacturing methods and so on - much like anthropologists. In this case, anthropologists look at records from pre-human times.
However, in recent years there has been increasing overlap between the fields. Modern historians will now work with the materials that archaeologists find. They will interpret, catalogue and preserve them, though in a less hands-on manner. They provide expert knowledge in areas where archaeologists might be missing and will sometimes give academic context in excavations. Archaeologists are producers of historical data. Historians are therefore consumers and disseminators of the same data.
They are experts at recognizing, accounting for, and explaining not just records - but their context including bias, the social situation and attitudes and their importance to the overall record.
Where Does a Historian Work?
Studying a degree in history gives students a range of transferable skills. Therefore, there is a wide range of jobs that you can do as a historian. The majority (around 40%), are employed by state and local government. These jobs will include tourism and entertainment, public outreach, archiving and records, particularly in museums. This does not include education. Each state has a list of nationally, state or locally important documents that require preservation and historic societies charged with their care. History is such a broad subject that anything related to heritage or record keeping could be a viable employment area.
Around one quarter are employed by Federal government. The majority of these will work in education in our schools and colleges. Others will work in Federal record keeping and archiving, and in museums. Due to their understanding of texts, some could conceivably find employment in military and secret services, depending on the skills and requirements.
Around one fifth work in scientific or professional consulting services. Their consultations may involve an understanding of cultural landscapes and buildings, filling roles that we would traditionally associate with archaeology.
They may also work in direct media - as journalists and newspaper editors and other writers, as consultants for movies or television and in academic or popular science publishing.
<!- mfunc search_btn -> <!- /mfunc search_btn ->
What Is the Average Historian Salary?
Historians earned a median salary of $63,100 as of May 2020, according to the BLS. The lowest 10% of qualified historians earned about $29,540, while the highest earned more than $116,340. Federal government paid the highest according to 2020 statistics with a median of just over $102,530.*
| State | Total Employment | Bottom 25% | Median Salary | Top 75% |
| --- | --- | --- | --- | --- |
| Alaska | 30 | $69,430 | $81,430 | $92,280 |
| Arizona | 40 | $48,510 | $55,630 | $60,690 |
| California | 240 | $64,830 | $81,130 | $102,410 |
| Colorado | 50 | $66,570 | $85,120 | $95,750 |
| District of Columbia | 200 | $97,840 | $109,900 | $126,050 |
| Florida | 90 | $37,340 | $47,740 | $86,010 |
| Georgia | 80 | $49,260 | $65,020 | $80,280 |
| Hawaii | 30 | $60,790 | $88,690 | $104,500 |
| Illinois | 70 | $43,490 | $65,690 | $81,260 |
| Maryland | 70 | $39,140 | $81,510 | $123,360 |
| Massachusetts | 50 | $47,240 | $62,560 | $80,440 |
| Michigan | 50 | $54,470 | $64,340 | $71,500 |
| Mississippi | 110 | $32,760 | $38,220 | $45,990 |
| Missouri | 70 | $36,040 | $40,880 | $55,260 |
| Nebraska | 40 | $41,580 | $56,700 | $80,710 |
| New Jersey | 90 | $64,410 | $73,610 | $85,550 |
| New Mexico | 50 | $53,260 | $77,080 | $95,200 |
| New York | 410 | $27,070 | $29,150 | $31,450 |
| North Carolina | 70 | $46,650 | $55,130 | $88,580 |
| Oklahoma | 50 | $37,640 | $50,930 | $79,030 |
| Pennsylvania | 130 | $55,140 | $66,220 | $79,590 |
| Texas | 180 | $50,950 | $62,940 | $83,180 |
| Utah | 220 | $60,420 | $74,030 | $97,280 |
| Virginia | 160 | $56,060 | $77,120 | $106,660 |
Table data taken from BLS (http://www.bls.gov/oes/current/oes193093.htm)
Historian Jobs & Job Description
Recent Historian Listings
Use the search box below to find all the environmental historian job listings in our job board.
A Historian's position will vary from job to job and involves studying different facets of history, such as the preservation of historical sites around the world, or analyzing land history to determine future developments. The skill set required for this career includes:
A Bachelor's degree in historical studies
Capability to verbally communicate with a variety of people
Possess strong computer skills and the ability to use historical databases
Conduct work from an indoor office or outdoors at a field research site
Ability to work as part of a team and independently on projects
Dexterity to multitask and a keen eye for attention to detail
Conduct architectural field studies and historical research at job sites
Analyze historical archives and compose reports
Maintain accurate records of all field study and research information
Prepare professional documents to be shared with clients and management
Possess knowledge of all federal, state and local laws and regulations pertaining to historical work and preservation
A Senior Historian applies many of the same skills that an entry level Historian or Junior Historian requires. Additional skills that can compose a senior level position can include:
A Master's degree or Ph.D. in history - with clear evidence of interdisciplinary influence
Capability to travel extensively to various locations to conduct business and oversee projects
Participate in acquiring new clients and business
Mentor and manage teams of junior historians on projects underway
Produce records and historical information using a variety of mediums, such as internet pages, videos and books
Capacity to complete projects efficiently and meet deadlines
Ability to work from a designed budget and complete projects within the budget
Develop aspects of historical projects and oversee project progress
Offer historical consultation to clients and committees for use in planning and land development
Communicate historical research at meetings and ability to convey findings using a variety of media, such as videos, graphs and photographic representation
What Is the Job Demand for Historians?
Job demand for historians is expected to grow about 5% between 2020 and 2030.* A rise in popularity of "edutainment" could see increase. Job demand for historians is low, but with those transferable skills of interpretation and wide reading, there will be other jobs available - particularly in tourism, media and any other public outreach sector.
What Are the Education Requirements to Become a Historian?
It is worth repeating that a history degree teaches a number of transferable skills including communication, analysis of evidence, research skills, organization and an ability to objectively examine sources. Many of these will be suitable for roles in government and media. Required qualifications depend on the intended career path. For most of these roles, particularly in tourism and heritage, a bachelor's degree should be enough. A bachelor's should also be enough for a graduate wishing to teach in high schools, though a master's may be preferred in some high performing schools.
If the student wishes to enter into a career in archiving, record keeping or in academic research, a master's degree will be required at the very minimum. With low demand for historians going forward for the next decade, employers will have the pick of the best. This will be the case for Federal jobs and higher roles at state or local level. Doctorates will certainly be required to teach and research in colleges and universities.
Environmental History - Related Degrees
<!- mfunc search_box_body ->
<!- /mfunc search_box_body ->
What Kind Of Societies and Professional Organizations Do Historians Have?
History is one of the oldest academic professions and there are a large number of representative bodies:
American Historical Association: This body for professional historians is the largest of its kind in the country, giving guidance on education in schools and colleges to promote accurate representation and passion for history
Organization of American Historians: OAH was founded in 1907 and is dedicated to teaching and learning about American history. It promotes quality teaching and research, as well as public outreach and presentation
*2020 US Bureau of Labor Statistics salary figures and job growth projections for historians reflect national data not school-specific information. Conditions in your area may vary. Data accessed September 2021.
<!- mfunc search_btn -> <!- /mfunc search_btn ->