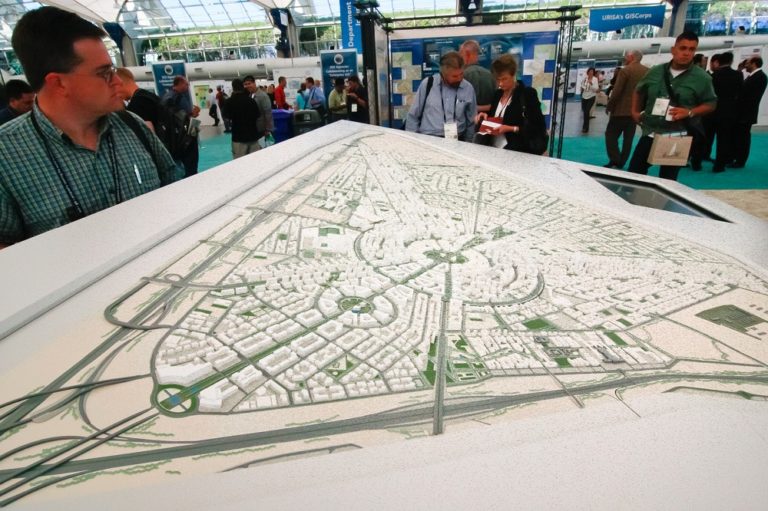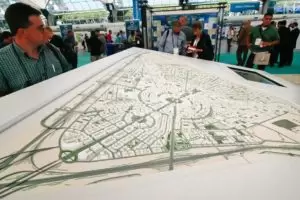 A GIS Technician uploads data and ensures its accuracy, relevance and that it is up to date.
What Does a GIS Technician Do?
Geographic Information Systems have improved the management and understanding of geographical areas. It's an information technology which blends cartography with digital manipulation and analysis such as Computer Aided Design. The key difference is that it is used to design, manage, plan and examine topographical data. This growth area has a range of roles available and is expected to expand into new areas over the coming years. It is used in climate science, environmental conservation, anthropology, archaeology and regional planning. One of these roles is GIS Technician, a person responsible for digitizing, inputting, updating and ensuring the integrity of the data in the system.
They are different from GIS users in that they don't simply consume the data. They differ from GIS Specialists in that they do not manipulate data, analyze, filter or create reports. Essentially, a GIS Technician is a database administrator who updates the data but does not use it. They will have administrator capabilities and will have day-to-day responsibilities such as updating records presented by researchers. They may extract the data, but usually for others instead of using it for themselves. Typical data they would handle will include qualitative and quantitative data such as aerial photographs, environmental readings (such as pollen, water pollution) and population density.
Where Does a GIS Technician Work?
It was reported in 2014 that there were over 57,000 GIS professionals in the USA. That number is growing and is expected to continue to rise as the technology becomes cheaper and more widely available. The majority of employment opportunities exist in scientific and technical consulting, typically for independent contractors. These specialist organizations provide a variety of contractual services to government, private industry and the charity sector who may not have the resources or money to fund GIS systems within their organizations.
There arealso specialist departments within technical and scientific services. For example, the oil and gas industry uses a lot of GIS data for surveying resources and planning new developments. Environmental organizations use this data to plan conservation strategies or track populations of animal and plant species.
A small proportion work for Federal, state and local government in a range of roles. This will include civic planning, natural resource management, transportation planning, construction and public services. At the Federal level, we can expect some roles at bodies such as the EPA, NOAA and NASA, especially where geographical data is used for academic study, reports for decision makers and policy.
<!- mfunc search_btn -> <!- /mfunc search_btn ->
What Is the Average GIS Technician Salary?
GIS technicians, who fall under the broader BLS category of cartographers, earned a median salary of $68,380 as of May 2020. The lowest 10% of earners recorded a median salary of $42,980 and the highest 10% reported a median salary of $108,890.* The rise in salary based on experience and skills is fairly stable. Most are likely to move into more senior roles after several years including GIS Analyst, GIS Specialist and Database Manager.
GIS Technician Jobs & Job Description
Recent GIS Technician Job Listings
Use the search box below to find all the geographic information systems tech job listings in our job board.
A geotechnical lab technician must have a strong background in hard sciences with professional experience working in a laboratory running tests. A geotechnical lab technician at the beginning of his or her career may be tasked with the following job duties:
Test and analyze samples to determine their content and characteristics, using laboratory tools or testing equipment
Collect or prepare solid or fluid samples for testing
Compile, log and record testing or operational data for review and further analysis
Maintain and update databases of lab test results
Assemble, operate and/or maintain field or laboratory testing, measuring or mechanical equipment
Perform inspection and required in-progress quality control of testing equipment
Calibrate and/or repair testing equipment
Prepare or review technical reports on sampling, testing or recommendations of data analysis
A geotechnical lab technician who has developed several years of work experience may take on more of a supervisory role. His or her job duties may include:
Participate in prospecting field trips to determine parameters of data collection and testing parameters
Supervise lab personnel and maintain internal quality control
Ensure timely execution of lab tests
Present results of laboratory testing via in person or written presentations to stakeholders
Assist management team with financial performance of lab
What Is the Job Demand for GIS Technicians?
As GIS technology increases in use, so will the number of employees required in the sector. GIS Specialists and programmers, and those who collect the data to put into a GIS will require relevant uptake in offices to process the data. According to data from the BLS in 2020, job demand for GIS technicians is expected to increase by 5 percent between 2020 and 2030. Advances in surveying and data collection technology mean further digitization over the coming decade.*
What Are the Education Requirements to Become a GIS Technician?
High school students will require strong IT skills as well as grounding in the sciences (any, but environmental science, physics and biology will be useful to most career paths). Geography should also feature strongly in order to be eligible for a relevant degree course. Most schools will not teach GIS as a core subject but that may grow with environment and geography in schools after the next decade. Anything that improves IT skills should feature. Math will be useful too, but not essential.
There are GIS degrees and these are growing, but remain few. Due to a large number of areas where GIS is useful, almost any degree that will use geographic theory and practice will be eligible for this type of career. Geography is the most obvious, but most environmental degrees (environmental science, environmental biology, environmental chemistry) will be useful too. Don't overlook planning degrees. However, students should not neglect their IT skills. Should the college offer GIS as a minor or elective and not a core part of the major, this should be pursued as a matter of priority. In order to understand the data that you will process as a GIS Technician, math may be useful. You may occasionally be asked to work with statistical data in software such as Microsoft SPSS.
A bachelor's degree is all that is required for most GIS Technician jobs. If the student wishes to enter into further study, they may find better-paying and more engaging work available such as a GIS Specialist, Data Scientist, GIS Programmer and so on. This is a hands-on, practical role so postgraduate qualification to Doctorate level will not be necessary.
GIS Technician - Related Degrees
<!- mfunc search_box_body ->
<!- /mfunc search_box_body ->
What Kind Of Societies and Professional Organizations Do GIS Technicians Have?
GIS has revolutionized how we work with mapping data. Here are some organizations at the forefront of that
*2020 US Bureau of Labor Statistics salary figures and job growth projections for cartographers and photogrammetrists reflect national data not school-specific information. Conditions in your area may vary. Data accessed September 2021.
<!- mfunc search_btn -> <!- /mfunc search_btn ->