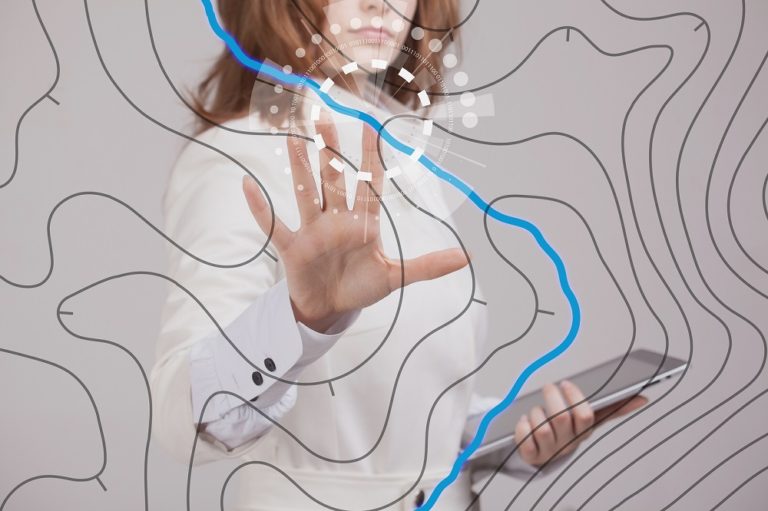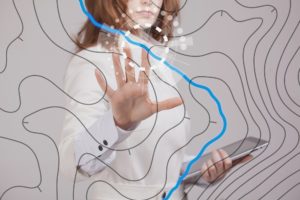 This type of environmental professional uses geographic data to create a visual record for a general or specialized picture.
What Does a Geospatial Analyst Do?
Geography is one of the most important environmental records we have. It is a rich, detailed and long-term record of how the environment looks now and how it looked in the past. Each day that passes creates more data to harvest, analyze and explain. Geospatial analysis examines elements of geography and the record as a whole, treating a landscape as a monument in itself and as components in the environmental sciences. Geospatial analysts examine a range of data from the geographical record including aerial photographs, GIS data, the cartographic record (which includes old maps, new maps, specialist maps such as soil and geology maps), satellite data, soil analysis and other environmental samples, and any academic literature published about and within the landscape.
This is a useful discipline for those who study geography as a record in and of itself. In archaeology, geospatial analysts examine the historic records and track the development of the historic landscape (urban and rural). In climate science, geospatial analysts will examine changes to the landscape along with the environmental shift. They will look for changes in the biological makeup of a site, signs of the water table, evidence of flooding or drought and how the pollen record compares between now and the past. In resource planning, conservation and disaster relief, they will look at how the record looks now for effective management, to discover potential problems and plan for the future.
Most will split their time between working in office collecting and analyzing data and in the field collection information for processing.
Learn more about geospatial technology.
Where Does a Geospatial Analyst Work?
According to data from 2015 acquired for the Bureau of Labor Statistics, the largest employment area for this type of professional is architectural and engineering services with around 33% of employees. This will include urban and regional planning. Construction work, whether building new towns and cities, planning a new mall, extending a residential zone in an existing city will require careful consideration of many elements including environment (whether the land is protected), topography (whether it is physically possible to build there) and the wider landscape. Some 6% work in state government and 4% work in the Federal executive branch for organizations such as EPA.
Local government employs around 26% of this type of professionals. Often, regulation in planning is set by local government. It is their role to ensure that the landscape is viable for development before granting permission to build.
Management, scientific and technical consulting employs around 12% of this type of employee. Outsourcing data collection and processing is a major cost saving for organizations requiring information on which to make any decision about a landscape. As the technology gets cheaper, we expect growth in independent services.
<!- mfunc search_btn -> <!- /mfunc search_btn ->
What Is the Average Geospatial Analyst Salary?
Geospatial analysts, who fall under the broader BLS category of geoscientists, earned a median salary of $93,580 as of May 2020. The top 10% in the field earned more than $201,150 during this time.*
Geospatial Analysis Jobs & Job Description
Recent Geospatial Analysis Job Listings
Use the search box below to find all the geospatial analyst job listings in our job board.
A geospatial analyst's job description may vary depending on the type of employer, for instance if the analyst works for local or federal government as opposed to for the architectural and engineering industry. Regardless of industry however, at the beginning of his or her career a geospatial analyst would likely take on the following job duties:
Produce data layers, maps, tables or reports using special analysis procedures or geographic information systems (GIS) technology, equipment or systems
Study aerial photographs, cartographic record, satellite data, soil analysis and other samples of the environment
Read current literature, network with industry professionals and participate in professional organizations to keep updated with developments in GIS technology
Meet with clients to discuss results of geospatial analysis and its impact on land development, construction, environmental conservation or disaster preparedness
Develop experience using GIS systems as well as specialized engineering or architectural software such as ArcGIS, Quantum GIS, PostgreSQL, PostGIS
Write presentations and technical reports that communicate analytical processes and results
Present project and/or research results to a live audience, in person or online
Once a geospatial analyst has accrued several years of work experience, he or she may take on more managerial tasks including:
Oversee the work and professional development of a team of analysts
Experience ensuing data integrity and accuracy through quality control techniques
Transform datasets between coordinate systems and/or datum
Extract building model information from 3D point cloud and create CD CAD models
Digitize construction related features from aerial imagery and perform geo-referencing of aerial imagery data
What Is the Job Demand for Geospatial Analysts?
Job demand for this type of role is expected to grow at a rate of 7% between 2020 and 2030. Growth is expected to remain strong because GIS has become a cost effective solution for many industries, especially in construction, transport and regional planning, conservation and protection, heritage research and the environmental sciences and mapping.* Mobile technology is responsible for this in part and its wide use is expected to fuel further demand and growth. However, it remains a small industry so the actual number of openings will remain small.
What Are the Education Requirements to Become a Geospatial Analyst?
As this is a practical science that bridges IT and environment high school students will require good grades in these areas. They will need to demonstrate information technology and science aptitude and in geography and environmental studies. Good grades in math will be a great asset. This will ensure good grounding for a relevant degree course.
As far as your degree is concerned, you have many options available to you - geography, geoscience, cartography, surveying, geomatics, anthropology, archaeology and planning. Whichever path you choose will largely determine which sector you work in but you will have transferable skills that mean moving is possible. Whichever you choose, it is essential that you study the methods associated with this role - that means GIS, surveying and anything where you may be able to study maps and/or aerial photographs. Other relevant degrees include information science, forestry and engineering.
Read more about geospatial science degrees.
Although master's degrees will not be essential for the practical work associated with this role, it may be useful for those seeking high-level decision-making or project management roles and those wishing to engage in primary research. A doctorate is unnecessary unless the student wishes to teach some of the practical skills required for the job (as a GIS professor for example).
Geospatial Analysis - Related Degrees
<!- mfunc search_box_body ->
<!- /mfunc search_box_body ->
What Kind Of Societies and Professional Organizations Do Geospatial Analysts Have?
Geospatial analysis is a large area with many applications. Here is a list of bodies for this area of study
*2020 US Bureau of Labor Statistics salary figures and job growth projections for geoscientists reflect national data not school-specific information. Conditions in your area may vary. Data accessed September 2021.
<!- mfunc search_btn -> <!- /mfunc search_btn ->