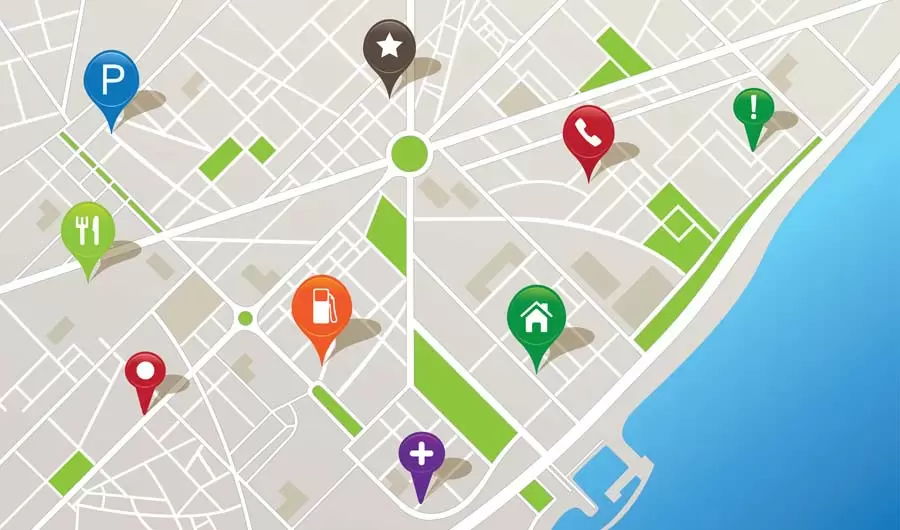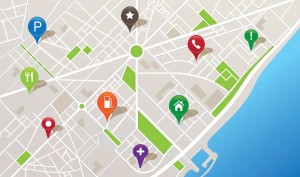 Geographic Information Systems (GIS) is a computer-based method for collecting, managing, analyzing, modeling, and presenting geographic or spatial data. GIS software allows you to overlay maps and datasets and query them in terms of their spatial relationships to each other. For example, you could load different layers for rivers, creeks and streams, flood maps, and land parcels to determine which homeowners to warn in a storm event.
GIS is an analysis tool that's used in a wide range of areas, including health, city government, transportation, urban planning, business marketing, geology and archaeology. It's used to route emergency and fleet vehicles, determine the best places for new wineries and other businesses, and conducting demographic, market, and political research.
However, the technology was originally created as a conservation tool. In this context, it's used for mapping wildlife habitat, vegetation ranges, carbon emission sources, and polluted areas. It's also used to identify conservation areas, site new wind farms and solar energy projects, and much more.
What Does a GIS Specialist Do?
GIS specialists build and maintain GIS databases, and use GIS software to analyze the spatial and non-spatial information in them. They may work under a wide variety of job titles, including GIS Analyst, GIS Technician, and Cartographer.
Their daily activities may include entering various types of data into GIS databases, such as text or spreadsheet files of latitude and longitude coordinates, tabular data, aerial or satellite imagery, and manual digitizing of paper maps or map images. They also analyze GIS data to identify spatial relationships, or display the results of analyses; review GIS data for currency and accuracy; document the parameters and context of GIS data; perform geospatial modeling or spatial analysis; and create thematic maps for environmental and educational purposes.
Many GIS Specialists use desktop GIS software to analyze data and create maps for internal purposes. However, they're increasingly involved in launching and supporting online and mobile maps for public consumption. This type of work involves a solid background in computer science and programming. Programming languages like Python or ArcObjects are also used in desktop mapping to automate processes, or create customized tools and workflows.
Where Does a GIS Tech Work?
While GIS Technicians spend most of their time in offices, some may work in the field, visiting the area they're mapping to gather or verify data. Most GIS technicians work full time during typical business hours. They may work longer days when doing field work.
<!- mfunc search_btn -> <!- /mfunc search_btn ->
What Is the Average GIS Specialist Salary?
The median annual wage for GIS specialists, who fall under the broader BLS category of cartographers, was $68,380 as of May 2020. The federal government was the highest payer for this profession, with a median salary of $92,650, while those in local government earned a median salary of $66,270 and those in management, scientific, and technical consulting services earned $64,270.*
Geographic Information Systems Jobs & Job Description
Recent GIS Specialist Job Listings
Use the search box below to find all the GIS job listings in our job board.
Specialist technicians like those who use, run, develop, and maintain GIS systems perform an integral data-collection and analysis function that many other scientists depend on. Duties vary significantly from job to job, but the following list includes typical job duties one might encounter as a Geographic Information Systems (GIS) Specialist:
Create maps and graphs, using GIS software and data collection equipment.
Perform research to obtain and expand existing datasets
Gather and report on GIS data and determine how data sets are best utilized through GIS
Compile geographic and demographic data from many sources
Consult with external stakeholders to access censuses, fieldwork, satellite and aerial imagery, and maps
Compile data for statistics to incorporate into documents and reports
Build, manipulate, and update databases
Enter new map data using cartographic principles
Analyze and model relationships between geographic data sets
Operate and maintain GIS system hardware, software, and peripherals
Present information to clients and stakeholders in verbal or written format
Second-tier GIS technicians and researchers often have team lead or senior advisor roles. Accordingly, they may have more managerial or administrative responsibilities, such as:
Producing GIS technical documents like proposals and presentations for stakeholders
Producing funding and grant applications
Conducting planning, research and analysis, and assessments in order to best direct the project
Navigating regulatory processes
Ensuring quality and continuous improvement through innovation, and meeting timelines and benchmarks
Consulting activities including: project management, tracking billable time, communicating schedules, directing/ supervising staff, and driving profitability
Successfully bidding for and managing projects and funding opportunities
Creating a challenging but collegial environment
Acting as mentor to junior team members
What Is the Job Demand for GIS Careers?
Employment of GIS specialists and cartographers is projected to grow 5 percent between 2020 and 2030. This small profession should see about 1,200 job openings annually during this period.*
While demand is high, employers seek out those who have practical experience in addition to education. It's very important to gain experience as early as possible. This may mean participating in an internship, or volunteering for nonprofit organizations to build up a portfolio. A solid portfolio, experience, and knowledge of computer programming are key to being competitive in the job market. Web programming will be an increasingly useful skill as online and mobile mapping expands.
Where Can This Career Take Me?
GIS specialists generally start out as GIS Technicians who georeference paper and digital map images (assigning them coordinates), and digitize the information on them, usually by hand. This generally means tracing lines like roads and streams, and polygons like building or lake outlines. Attention to detail is particularly important for this type of work.
Technicians usually work their way up to GIS Analyst positions. Analysts are involved in more creative, problem-solving work, such as determining the sequence of analytical operations necessary to investigate an area or issue - to determine the best site for a new wind farm, for example. GIS specialists can eventually become supervisors or GIS Coordinators who manage all GIS activities within an enterprise or government department.
<!- mfunc search_btn -> <!- /mfunc search_btn ->
What GIS Courses and Degrees Are Available?
GIS specialists usually have a bachelor's degree in geography, cartography, or surveying. These programs are typically offered by geography departments. However, since GIS tools are used to support a wide variety of disciplines, classes may also be offered as part of engineering, forestry, geology, or environmental science programs. Many schools now offer minors, certificates, and master's programs in GIS and other geospatial technologies. However, within the earth and environmental sciences, these offerings generally enhance the skills and credibility of scientists, rather than standing on their own. For this reason, those interested in applying GIS to environmental issues would be wise to develop a broad background in environmental science, forestry, geology, etc., as well as math and computer programming.
Some states require cartographers to be licensed as surveyors. Candidates must have earned at least a high school diploma, and must also pass a test.
GIS specialists can also earn certification as a Certified GIS Professional (GISP) through the GIS Certification Institute. Several states have recognized and endorsed the GISP. The GISP has also been endorsed by the National Association of Counties.
Certification renewal is required every five years. Esri Technical Certification is also available for Esri's ArcGIS software, a suite of popular GIS solutions. While the above certifications are optional, they set candidates apart, demonstrating their skill and dedication. Such certifications are increasingly important for promotions and advancement.
Read more about Geographic Information Systems Degree options.

GIS - Related Degrees
<!- mfunc search_box_body ->
<!- /mfunc search_box_body ->
What Kind of Societies and Professional Organizations Do GIS Specialists Have?
The Society for Conservation GIS (SCGIS) helps conservationists learn about and use GIS in their work through networking, scholarships, and training. It holds an annual conference, hosts a discussion board and job board, and organizes local chapters around the world.
The American Society for Photogrammetry and Remote Sensing (ASPRS) is a professional association for the geospatial industry. It offers several types of professional certifications. While optional, these certifications enhance professional credentials and set jobseekers apart in a competitive market. It holds annual and specialty conferences, supports divisions, and offers networking opportunities through national job fairs, workshops, and social activities.
The National States Geographic Information Council (NSGIC) is largely comprised of management-level geospatial specialists, many of whom coordinate state activities. However, any geospatial specialist is welcome to join. NSGIC is an excellent way to hear about the new initiatives of other members, and to learn from peer-to-peer mentoring.
The University Consortium for Geographic Information Science (UCGIS) is an association of over 60 universities that advances research and education in geospatial technologies. It facilitates networking through conferences and provides timely information on grants and contracts in the field to employees of member institutions. Its workshops are open to non-members for a fee.
*2020 US Bureau of Labor Statistics salary figures and job growth projections for cartographers and photogrammetrists reflect national data not school-specific information. Conditions in your area may vary. Data accessed September 2021.