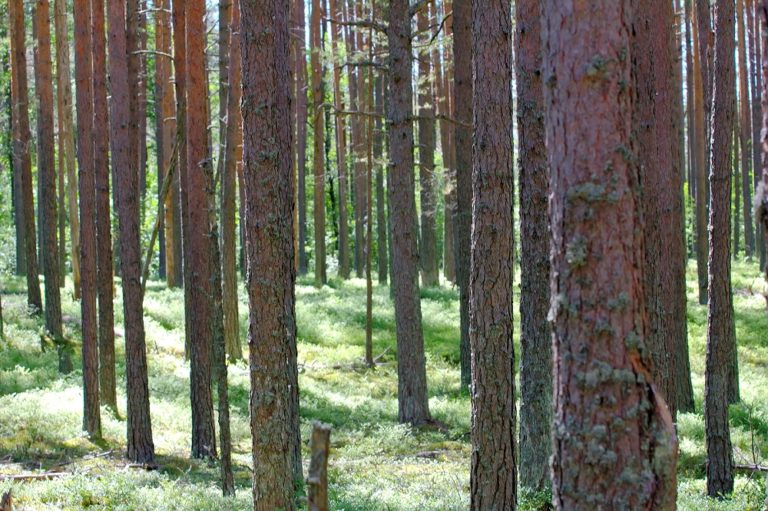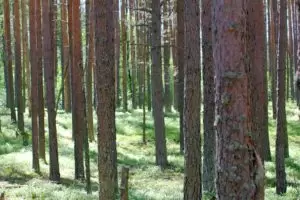 Forest Health Specialists work to protect woodland environments but also provide a human element to the role.
What Does a Forest Health Specialist Do?
There is a wide range of forestry roles today. Foresters work directly in the management and conservation of trees in a role that is largely manual labor based. Tree surgeons (also known as arborists) are engaged in the coppicing, pollarding, planting and moving of trees for healthy growth and management. Forest rangers are charged with ensuring harmony within the landscape - that users abide by laws and regulations, organization and handling cleanups and being first on the scene for problems within the forests.
A Forest Health Specialist covers some of the roles not part of the remit of these other professionals. Most notably, they will engage in primary research - data collection, compilation, manipulation and management. They may require GIS or remote sensing skills - something that other forest professionals may not have or require in their day-to-day tasks. Therefore, they will spend around half of their time in an office and half of their time outside.
Like Forest Rangers, they will deal with external bodies and members of the public, although they are more likely to work with landowners, state authorities and health bodies. Part of their understanding of forest life will include knowledge of ecology, disease and insect parasites (the nature of these elements and transmission which will include mitigation and treatment). Their required knowledge includes technical, ecological, and people management skills. They will often be responsible for managing volunteers and some professionals, especially those who work at ground level, and for carrying out surveys. Their responsibilities will nearly always include data collation and report writing.
Where Does a Forest Health Specialist Work?
As an environmental specialist with critical skills, we can expect to see this type of professional in public, private and charitable sector. According to 2015 BLS statistics, environmental specialists were mostly employed by technical consulting services. Some 23% worked in this area for private industry and third sector providing consultancy services to business, individuals and landowners across the country. This area provides a variety of contract work options.
The second largest employer in this area is state government with 22% of the employment base. Local government employed 13% and Federal government 6%. In each government role, the daily tasks are likely to be the same although responsibilities will vary. Government roles include state and Federal parks, public health, conservation and management, and advisory and legal. At the Federal level, some may be involved in developing environmental policy at a local level.
10% worked for engineering services including environmental engineering, public works, environmental monitoring during private building and others where environmental protection may be required for building work.
<!- mfunc search_btn -> <!- /mfunc search_btn ->
What Is the Average Forest Health Specialist Salary?
According to the BLS, the median salary for forest health specialists, who fall under the broader conservation scientist and forester category, was $64,010 as of May 2020. The top 10% in this profession earned more than $100,350 during this time.*
Forest Health Specialist Jobs & Job Description
Forest Health Specialist
Use the search box below to find all the forest health job listings in our job board.
A forest health specialist shares many job tasks with foresters and forest rangers, as well as takes on a research role and develops specialized knowledge of ecology and environmental health. A forest health specialist's job description would include:
Plan, conduct and coordinate scientific research to study the health of forest environment, including pest control methods, conservation initiatives and forest insect and wildlife populations
Develop research findings and transfer information for use by public and private sectors concerned with wildlife or forest health
Write and present technical reports or academic papers that detail findings of research
Maintain and update forest health survey geodatabases
Develop deep knowledge of forest entomology, forest pathology and forest management principles
Develop experience using geographic information system (GIS) principles and data models
Conduct aerial detection surveys to complement research efforts
A senior forest health specialist may take on leadership and supervisory duties, which could include:
Supervise seasonal technicians and junior staff members
Respond to requests for assistance from local foresters, industrial and private forest landowners
Respond to requests for information from news media about research findings or state of forest health
Develop plans that address forest health issues, such as pest infestation, and oversee implantation of plans
What Is the Job Demand for Forest Health Specialists?
It has been reported that this sector can expect a 7% growth in job demand between 2020 and 2030.* As the US seeks to implement further environmental protections along with international regulation and law, there will be more demand. Woodlands are important to the natural ecology of the US in every state. Proper management of these natural resources is required for human health and for the general ecology. Further population growth is expected to put more pressure on available land.
What Are the Education Requirements to Become a Forest Health Specialist?
This type of role requires a bachelor's degree at the very minimum, but students only with an undergraduate degree may find fewer openings due to their limited skills. Therefore, we recommend that students develop advanced research, data collation, analysis and other skills associated with a postgraduate qualification. As this is a science related subject, high school students should focus on those subjects that will allow them access to a science related degree course. Math and biology should be a top priority. Geography will also be essential, especially in light of recent developments where the role requires Geographic Information Systems and surveying.
Most ecology, environment, forestry and geography related degrees will be relevant to this type of role. Anything that encourages students to think about forests as a topography as well as focusing on the health of individual trees and landscape are always good options. Ecology, geography and biology are important, botany may be useful but minors and electives should be geography and environmental studies focused. Entomology, parasitology and microbiology minors may aid your career development. Where possible, the student should study a GIS elective or minor alongside surveying. Any environmental science related course of study can be adapted.
Doctorates are ideal only for those wishing to teach and lecture or advanced research roles such as Federal government. However, these will not be essential due to the largely practical nature of the role.
Forest Health Specialist - Related Degrees
<!- /mfunc search_box_body ->
What Kind Of Societies and Professional Organizations Do Forest Health Specialists Have?
Forest health specialists have the following representative organizations.
Food and Agriculture Organization: This UN body is concerned with the health problems that affect forests and other landscapes of the world - parasites, invasive species, depletion, erosion and maintenance
United States Forest Service: This is the Federal government organization responsible for the upkeep of all our forests for future generations and users today in line with Federal and international laws on land protection
National Forest Foundation: In contrast to the USFS, there role is to bring together people for celebration, conservation and use of the forests in the US
*2020 US Bureau of Labor Statistics salary figures and job growth projections for conservation scientists and foresters reflect national data not school-specific information. Conditions in your area may vary. Data accessed September 2021.
<!- mfunc search_btn -> <!- /mfunc search_btn ->