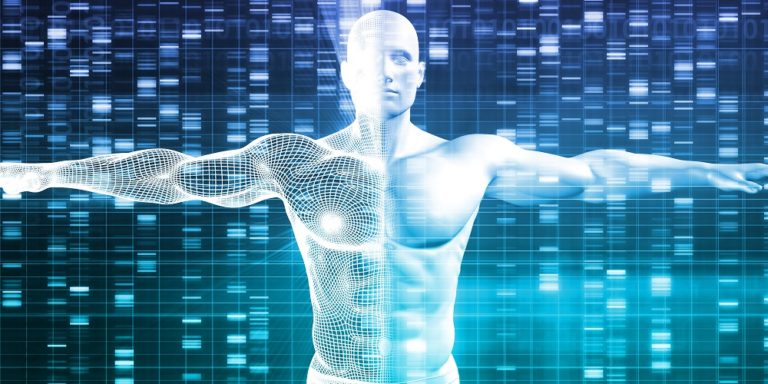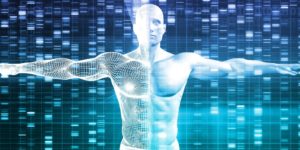 Forensic Biologists are biology specialists who mostly work compiling evidence for prospective or actual criminal cases.
What Does a Forensic Biologist Do?
Biology deals with the science of living things - human, plant, animal, and everything in between. They will also study how these living systems interact with their environment. Although some will understand a single organism completely, others will learn about environmental and ecological impact of wildlife - none of these things exist in a bubble. A forensic biologist pieces together a picture of biological evidence. Effectively, they are biological detectives, looking at various aspects such as entomology, how environment shapes a living organism or how, where or when something died.
They build a picture from the "freeze frame" evidence. How did this creature live? How did it die? What are the circumstances of its death? What is the likely sequence of its final days or hours? This detective work is unsurprising that they will often end up in law enforcement or in scientific services. Even those who examine dead bodies need to have an understanding of the wider biology such as botany and microbiology amongst other things.
Where Does a Forensic Biologist Work?
They are sometimes employed in anthropology in order to understand what may have brought about the end of an individual or civilization. They may also work with archaeologists to ensure that a body discovered on a construction site is ancient and not recent. Their evidence and understanding of biology detective work can be invaluable in adding a human element to the stories of the past.
Most will find employment with law enforcement - most in dedicated research units as employees or on retainer. They can work at a state or local level with Police Departments, or with the FBI in criminal cases. They may even join law investigation teams and become Police Officers or Federal Agents themselves.
That's not to say that their forensic work and acquired evidence is purely for prosecution, often suspects are acquitted on the basis of this evidence. When they do work for the prosecution, they will build up a picture of how and when the victim died - looking at soil, animal feeding patterns, the decomposition, any drugs in the system, their last meal and much more. Regardless of their capacity, they have one of two specializations available in criminal law: the first is in crime scene analysis and the second is as a lab technician.
<!- mfunc search_btn -> <!- /mfunc search_btn ->
What Is the Average Forensic Biologist Salary?
Forensic science is a highly specialized career choice, especially for the reliance that criminal investigators put on forensics. According to the BLS, forensic science technicians earned a median salary of $60,590 as of May 2020. The lowest 10% in this profession earned $36,630 and the highest in excess of $100,000.* The average is higher than others who work in the area of life sciences, possibly because of the important criminal work that they do. Crime scene investigators can expect to be on call; lab workers typically expect to work 9-5 Monday to Friday unless there is a case pending requiring quick analysis.
Forensic Biology Jobs & Job Description
Recent Forensic Biology Job Listings
Use the search box below to find all the forensic biologist job listings in our job board.
Forensic Biologists are deeply involved in solving crimes. Working in criminal and civil law and for government agencies, Forensic Biologists study samples from crime scenes to put important pieces of the puzzle together to pinpoint criminals and gather evidence that can be used to prosecute them. The components and requirements involved in becoming a Forensic Biologist are:
A Bachelor's degree in forensic science or a science related field of study
Minimal travel required or travel need may be great depending on project and region
Analyze evidence from various types of crimes, such as homicides or assaults
Ability to work with biological specimens (serological and DNA); experience in human and animal genetics
Report to a supervisor and be able to follow direction concisely from a supervisor
Work alongside a team in a laboratory and use standard and innovative procedures to analyze samples
Ability to use specialized laboratory equipment; maintain and calibrate laboratory equipment regularly
Properly store, categorize and track all samples analyzed for future use
Precision in qualitative and quantitative information as any deviation may alter the outcome of criminal investigations
Provide results of analyses and keep detailed reports of all information
Excellent communication skills to communicate analysis results with lawyers or law enforcement personnel
Provide testimony in court of law on all procedures and tests performed
A career as a Senior Forensic Biologist performs important administrative tasks in the laboratory in addition to the components previously mentioned as a Forensic Biologist. The requirements for a Senior Forensic Biologist are:
A Master's degree or Ph.D. in forensic science or science related field of study with experience working in forensics
Design and implement budgets for laboratory materials and approve supplies orders when required
Manage feedback from laboratory staff and make changes or improvements to testing methods
Excellent organizational and communication skills to create training programs and provide training
Ability to track and provide evidence-collection training to law enforcement team
Ensure staff is using safe handling procedures for biological and chemical components; proper personal protection equipment must be worn
Conduct quality assurance assessments regularly and keep logs of assessments
Work independently and complete tasks efficiently
Attend training seminars and workshops to maintain current policies and procedures; update skills as necessary
Maintain thorough documentation of all work conducted
Oversee casework and assign tasks to laboratory staff
What Is the Job Demand for Forensic Biologists?
Statistics show that Forensic Science (including Forensic Biology) will experience a massive growth of around 16% between 2020 and 2030.* As more Police Departments and other criminal investigators rely more on forensics and new methods come into practice, more experts will be needed. Jurors and Judges alike expect to see expert forensic evidence so this reliance will only increase. It does need to be noted that this is a small professional community; only a few thousand extra jobs over the next ten years are expected to be created. Most demand is expected in areas where there are higher populations.
What Are the Education Requirements to Become a Forensic Biologist?
Most forensic scientists today have a bachelor's degree as a minimum. Entry level jobs will be available to those with degrees in the hard sciences such as chemistry, biology and physics. For biological forensic work, a degree in biology is essential. There are a growing number of dedicated forensic science degrees. Where possible, students should take minors and electives in biology and or environmental science related options. For those who choose to ply their trade as Police Officers, strict criteria will need to be met - for education and background.
Master's degrees are preferable and will students find more options open to them, especially in areas where there is more demand. Forensic scientists do receive on the job training, whether they work with the Police or as a Police Officer. The greater understanding and research through MS/MA will provide a leg up to promotion and more responsibility.
A Doctorate is not necessary for fieldwork. If the candidate wishes to work in research methods and developing new sciences for forensics, then a doctorate will be vital. This will mean little to no field experience.
Forensic Biology - Related Degrees
<!- mfunc search_box_body ->
<!- /mfunc search_box_body ->
What Kind Of Societies and Professional Organizations Do Forensic Biologists Have?
The following groups represent people who work in the small close-knit community of forensic professionals:
American Academy of Forensic Sciences: They are the largest US organization for professionals working for and with law enforcement. Their objective is to advance to cause of science as a crime detection and fighting tool and promote professional conduct
North American Forensic Entomology Association: Entomology is a vital link in the chain for crime detection. It is such a niche area, that it requires its own professional body bringing together professionals from right across the continent
*2020 US Bureau of Labor Statistics salary figures and job growth projections for forensic science technicians reflect national data not school-specific information. Conditions in your area may vary. Data accessed September 2021.
<!- mfunc search_btn -> <!- /mfunc search_btn ->