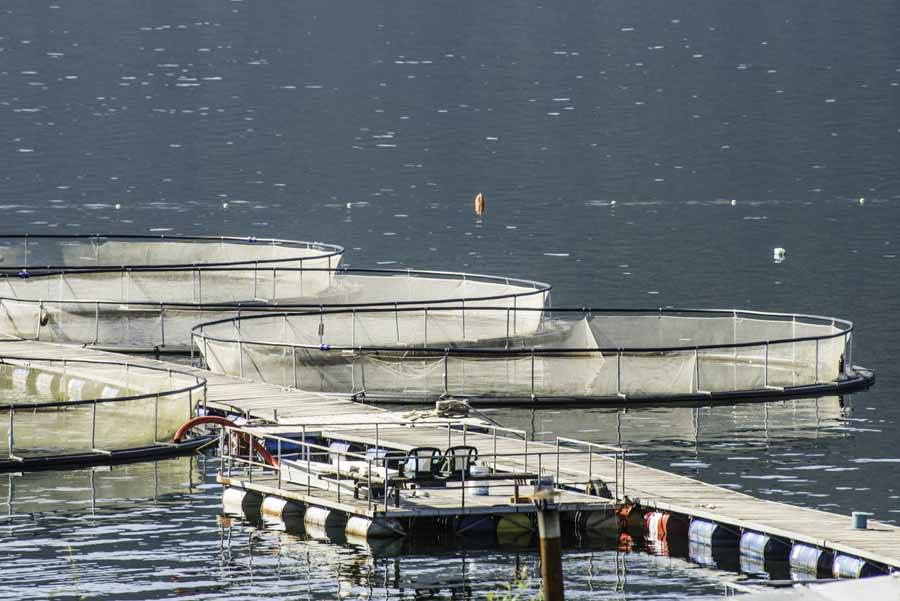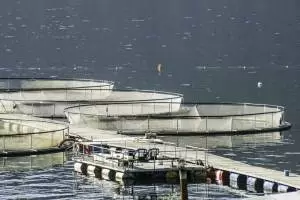 What Is a Fishery?
A fishery is a place where fish and other marine life like shellfish are cultivated, cared for, and then harvested for food.
What Does a Fishery Manager Do?
Fishery Managers oversee the activities that occur at a fishery, which includes but is not limited to: screening cultivation areas, monitoring fish growth, maintaining equipment, prepping food, distributing medications, and coordinate with other managers in affiliated fisheries. They will also engage in normal management activities, such as assigning tasks to workers, training new workers, scheduling, record keeping, and remedying any issues that may arise (disease, low quality harvest, etc.).
Where Does a Fishery Manager Work?
Fishery Managers work at fisheries, which are more industrial environments consisting of large ponds, pools, or tanks where the fish are kept. There may also be a great deal of heavy equipment around, which can be potentially dangerous if standard safety procedures are not following. Though many fishery facilities are indoors, some may be located outdoors and require that the Fishery Manager be exposed to adverse weather conditions.
Most Fishery Managers work full-time with a lot of potential for overtime and abnormal hours, since fish require constant care and oversight. Some Fishery Managers may have to travel to different fisheries throughout the day or oversee multiple crews.
<!- mfunc search_btn -> <!- /mfunc search_btn ->
What Is the Average Fishery Manager's Salary?
The median salary for fishery managers was $28,530 as of May 2017 (the most recent data available).*
The salary can vary a great deal depending on the size and success of the fishery, as most fisheries will yield crops of different sizes and quality every year.
Fishery Management Jobs & Job Description
Recent Fishery Manager Job Listings
Use the search box below to find all the fishery management job listings in our job board.
Fishery manager careers focus on care and husbandry (spawning) of commercial or natural fish hatcheries. Most managers are experts in the fish and aquatic conditions that are found in a particular region of the world, or type of water. While jobs do vary, there are a subset of tasks that are common to most fishery management careers, like:
Plan and coordinate stock assessment activities
Act as advocate and spokesperson for fish and ecosystem concerns within that specialty
Network with other fisheries personnel, researchers, professionals, and advocacy groups to preserve and monitor habitats and stock
Prepare reports and presentations for internal and external stakeholders, policy-makers, commercial interests, and the public
Collect samples and conduct research both in the lab and in the field
Ensure data collection and recordkeeping is accurate and follows relevant safety procedures
Connect with national databases in order to share information and assessments
Read current research and scientific literature in the field
Implement strategies and participate in associated monitoring
Consult on and implement habitat mitigation and remediation measures
Consult on environmental and site assessments
Senior fishery manager jobs often have more managerial and financial tasks to help an organization manage their time, budgeting, benchmarks and communications. Some common tasks may include:
Allowing researcher access
Presenting findings to administration and external stakeholders
Coordinating peer-review sessions for process improvement and strategy
Constructing budgets and timelines for workgroup
Serving as point of contact for peer-review data calls and planning
Serving on agency working groups to provide peer-review
Conducting initial reviews of assessments
Coordinating fisheries and aquatic ecosystems projects
Coordinating technical details for a range of cross-disciplinary environmental projects
Coordinating data collection and input, interpretation, and reporting
Navigating environmental regulations and environmental approvals processes
Designing erosion and sediment control systems
What Is the Job Demand for Fishery Managers?
The job demand for Fishery Managers is expected to grow by 11% between 2020 and 2030.* Large corporate fisheries are now able to produce larger crops with fishery farms and fewer workers, leading to a lack of demand in the industry. However, Fishery Managers who wish to work for larger corporations may see more opportunities in the future.
Smaller farms are slowly going out of business thanks to the success of larger farms and the rising expenses of supplies required to keep a fishery running. However, smaller farms who find a niche following in local, organic, or other markets can be successful.
What are the educational requirements to become a Fishery Manager?
Most Fishery Managers are required to have a Bachelor's degree, particularly in the Natural Sciences, Aquaculture, Technology, or other related field. Most do not go on to pursue Master's degree or higher education.
Hands-on experience is highly valued for becoming a Fishery Manager. Working at a Fish Farm for several years before pursuing this career is advisable. Taking coursework in natural sciences, statistics, accounting, management, and database administration is recommended.

Degrees Related to Fishery Management
<!- /mfunc search_box_body ->
What Kind of Societies and Professional Organizations Do Fishery Managers Have?
Fishery Managers and those who wish to become Fishery Managers can look to the following government sites for guidance:
United States Department of Agriculture: http://www.fsa.usda.gov/FSA/
This bureau within the Federal Government's Department of the Interior leads the way on all issues concerning food, agriculture, rural America, and nutrition. They keep rich databases detailing the latest government policies and technologies relevant to agriculture.
<!- mfunc search_btn -> <!- /mfunc search_btn ->
U.S. Food and Drug Administration (FDA): http://www.fda.gov
This Federal Government Agency protects public health by regulating the production of prescription drugs, supplements, foods, and other products we consume. They provide the most up-to-date information about current food production regulations, making them an invaluable resource for Fishery Managers.
Fishery Managers can also browse through these organizations and websites for valuable resources:
National Aquaculture Association (NAA): http://thenaa.net
A national non-profit that united Aquaculture workers from all over the U.S. and provides a voice to relevant national issues and works to improve demand for farm-raised seafood through educational programs. They also offer conferences and workshops to members that help Fishery Managers stay updated and educated on improvements in the industry.
Keep in mind that there are state-specific aquaculture associations throughout the United States that may also be worth looking into.
*2020 US Bureau of Labor Statistics salary figures and job growth projections for fishing and hunting workers reflect national data not school-specific information. Conditions in your area may vary. Data accessed September 2021.