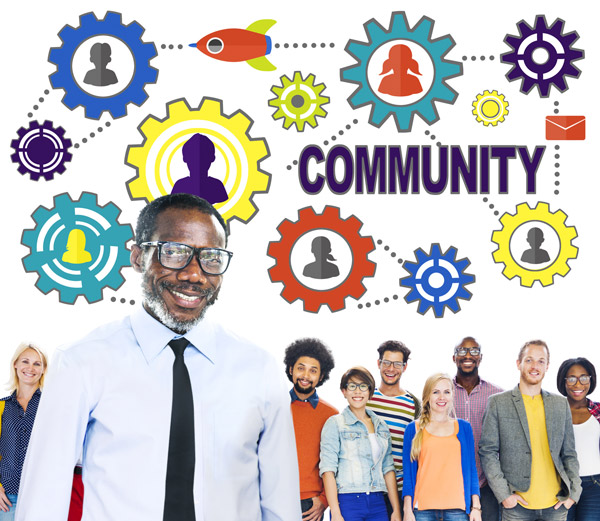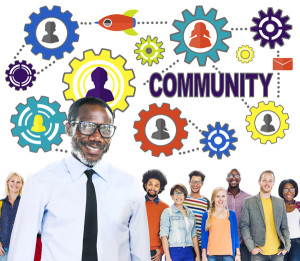 Environmental sociology is the field of sociology dealing with the interactions between societies and their environments. It may focus on the social dimensions of either the natural environment or the human-built environment.
An environmental sociologist is a sociologist who studies society-environment interactions such as the environmental movement, how people in societies perceive environmental problems, the relationships between population, health, and the environment, globalization, and the mechanisms behind environmental injustice.
What Does an Environmental Sociologist Do?
Environmental sociologists study such issues using standard sociological research methods. For example, they develop valid data collection instruments such as surveys and interviews. They use them to collect data about the environmental attitudes, values, and behaviors of people in groups. Alternatively, they may collect data based on observation and reviewing existing documents. They may plan and conduct research to test their theories about issues such as the valuation of nature, attitudes toward environmentalism, and belief in human-induced climate change. They then analyze the data to make conclusions about environmental behaviors, and potentially suggest ways to address problems. Sociologists generally share the results of their research by writing and publishing academic papers and submitting reports to their organizations. Many are faculty members at colleges and universities who teach sociology, in addition to conducting research.
Where Does an Environmental Sociologist Work?
As of 2012, the U.S. Bureau of Labor Statistics (BLS) reported that 36% of sociologists in general were employed at colleges and universities. Another 30% were working in research and development in the social sciences and humanities. Another 9% worked in local government, and 8% provided management, scientific, and technical consulting services.
While most environmental sociologists also work for colleges and universities, many are also employed by nonprofit environmental and public policy organizations.
Sociologists usually work in offices. They're generally employed full-time during standard business hours. However, they may travel occasionally to conduct interviews and observations for research, or to present their research findings at conferences.
<!- mfunc search_btn -> <!- /mfunc search_btn ->
What Is the Average Environmental Sociologist Salary?
The median annual wage for sociologists was $86,110 as of May 2020.*
Environmental Sociology Jobs & Job Description
Recent Environmental Sociology Job Listings
Use the search box below to find all the environmental sociologist job listings in our job board.
Defined as the study of society's interaction with the environment, environmental sociologists have a difficult issue of trying to separate human culture from the environment. Often, environmental sociologist focus on studying social factors that cause environmental problems, and how those problems in turn impact society. While jobs do vary, more environmental sociologists have these roles in their job:
Analyze the social processes that cause humans to label an environmental condition as a problem
Study social factors that cause environmental problems
Study how environmental problems impact society
Study human created environmental decline
Evaluate and research such topics as population control and the environment
Consider how people with different wealth affect the environment
Examine how gender, race, health, political, economic factors influence environmental action or inaction
Consider how inequality and democracy affect the environment
Evaluate how popular culture considers and enacts environmental justices
Consider the social aspect of an environmental event or disaster
Create, test and research hypotheses about populations, communities, and environment
Conduct field, lab, and theoretical research
Analyze data using statistical models.
Study human and environmental characteristics over time
Provide useful data and advice to internal and external parties
Use modeling techniques to assess the potential impact of ecosystem changes
Publish the results of studies and research within the workgroup and throughout the field
Manage research projects with multiple timelines
Support strategic initiatives and business development for the region in question
Senior environmental sociologist jobs tend to have more managerial or administrative components. They may have the following tasks in addition to tier-one responsibilities:
Supervise junior or untenured members of the team, as well as support staff
Create mentorship opportunities for junior members of the team or department
Communicate with clients, colleagues, government officials, and stakeholders on various issues and policy development from local to international scope
Understand environmental regulations and how they may impact environmental sociology
Create grant and funding proposals to finance research projects
Control project budgets, timelines, tasks and benchmarks
Manage and direct team communication and interaction for a positive work environment
Oversee research assistants and technicians
Oversee workspace, field resources, and materials procurement
Participate in interdisciplinary projects
Act as consultant in their field of expertise
What Is the Job Demand for Environmental Sociologists?
The job demand for sociologists is expected to grow 5 percent between 2020 and 2030.* Increased interest in sustainability, climate change, and environmental attitudes will spur job growth for environmental sociologists. However, candidates will face strong competition for a limited number of faculty positions in sociology.
Candidates with bachelor's and master's degrees are often employed in related fields. For example, environmental sociologists may pursue research or advising positions in public policy, environmental advocacy, education, and other areas. Advanced degrees and strong statistical and research skills are often required for these positions, and are valuable for all sociologists.
<!- mfunc search_btn -> <!- /mfunc search_btn ->
How Do I Get an Environmental Sociology Degree?
Most sociology jobs require at least a master's degree. This is particularly true of positions involving sociological research. Traditional master's degree programs are designed for students planning to earn a Ph.D., usually with the intention of entering academia as faculty members. Doctoral students may also become researchers for nonprofit organizations, businesses, and government agencies. Applied, clinical, and professional programs are designed for students who plan to conduct research in the professional workplace, such as businesses in the private sector.
Courses in research methods and statistics are important in advanced programs, and essential for all sociologists intending to conduct research. Some programs give students hands-on experience through internships. Environmental sociology programs at all levels are multidisciplinary programs offering courses on population, environmental justice, anthropology, economics, biology, geography, philosophy, political science, and psychology, in addition to sociology. Since sociologists write academic papers and reports, writing skills are also important.
Some sociologists without advanced degrees manage to find employment as sociology research assistants. However, they generally end up in non-research positions in other fields such as social services, education, public policy, management, or marketing.

Other Degrees Related to Environmental Sociology
<!- mfunc search_box_body ->
<!- /mfunc search_box_body ->
What Kind of Societies and Professional Organizations Do Environmental Sociologists Have?
The American Sociological Association has a Section on Environment & Technology that provides networking opportunities through a listserv, hosts information for students and teaching resources, and issues awards.
The Association for Public Policy Analysis and Management, located in Washington, D.C., is dedicated to fostering excellence in public policy research, analysis, and education. It publishes the Journal of Policy Analysis and Management, offers networking opportunities through domestic and international conferences and its listserv, funds awards, and hosts job listings and career advice.
*2020 US Bureau of Labor Statistics salary figures and job growth projections for sociologists reflect national data not school-specific information. Conditions in your area may vary. Data accessed September 2021.