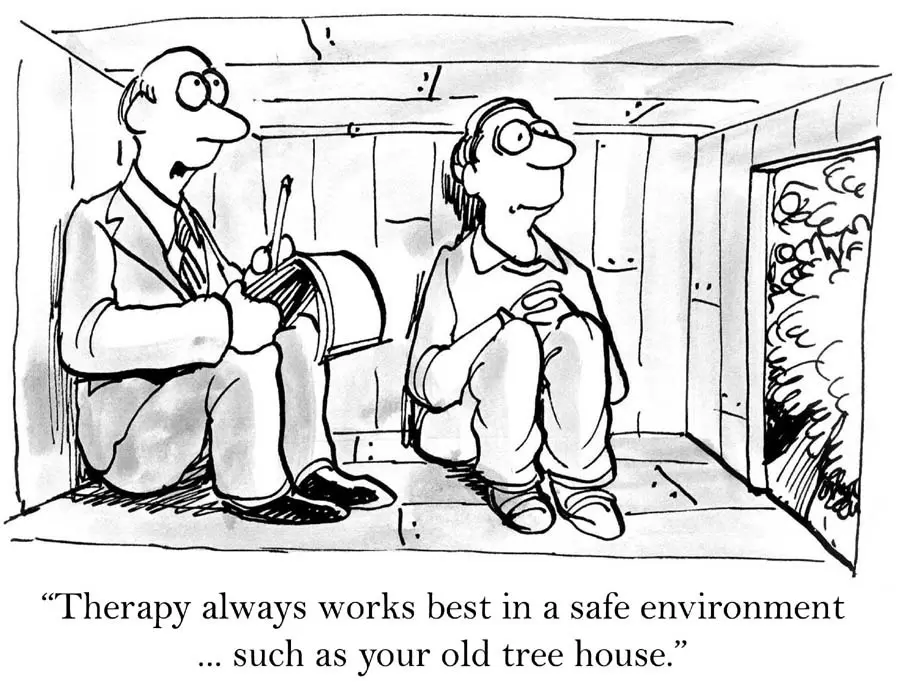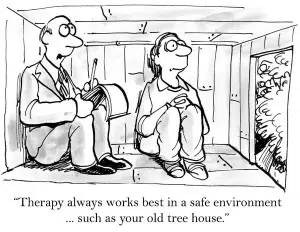 Environmental psychologists study the relationship between human behavior and the environment, from both directions - how the environment affects behavior, and how people's behaviors and attitudes affect the environment. Broadly speaking, environmental psychologists study any type of environment, including the "built environment" of homes, offices, and cities. For example, they investigate how spaces affect people, and how to create spaces that are conducive to human well-being. They ask questions like, "How do urban environments influence crime?"
While environmental psychology places more of a focus on the built environment, its two sub-disciplines, conservation psychology and ecopsychology, center on the relationships between people and the natural world. For example, they may study the psychology of climate change, or incentives for changing behaviors that degrades the environment. Each area of study is part of a growing interdisciplinary field bridging the social, life, and environmental sciences including psychology, sociology, geography, architecture, and environmental studies.
What Does an Environmental Psychologist Do?
Environmental psychologists often study how the built or physical environment affects human behavior. They may conduct research on this topic, or apply their knowledge to designing safe and ergonomic spaces that are conducive to emotional well-being, such as colorful, open floor plans.
Conservation psychologists study the development of environmental attitudes. For example, they may investigate the psychology of the valuation of nature - how and why people value nature - to better understand how to foster an environmental ethic. Another research area involves studying behaviors towards nature and natural resources. Psychologists study these behaviors to try to determine how to cultivate sustainable ones. They may also conduct experiments on the restorative effects of nature on the human psyche, such as how spending time outdoors reduces stress or increases concentration.
Ecopsychology is somewhat similar to conservation psychology. But while that sub-field focuses more on changing attitudes and behaviors, ecopsychology places more emphasis on ties between environmental and societal degradation. For example, it also aims to address poverty and inequality. It sees human well-being as integrally tied to environmental well-being, and focuses on healing human society, as well as nature.Ecopsychology areas of study include emotional responses to nature, the impacts of environmental issues such as natural disasters and global climate change, and environmental identity and concern. Ecopsychologists may try to understand transcendent experiences in nature, or use outdoor activities for counseling or therapy.
Environmental psychologists from all areas may:
Design, conduct, and analyze research
Share research results by publishing scholarly articles and presenting at conferences
Teach as faculty members at colleges and universities
Make policy recommendations
Collaborate with others, such as landscape designers, urban planners, environmental scientists, policy makers, architects, and engineers, to create safe, healthy, and inviting spaces in schools, prisons, cities, offices, industrial facilities, and homes
Include nature, wilderness, or outdoor therapy as part of clinical practice
Where Does an Environmental Psychologist Work?
Environmental psychologists may work for consulting firms, where they provide their expertise to government agencies and industry. Or, they may be employed by housing, planning, and environmental agencies or architecture firms directly. Some work for think tanks and environmental nonprofits. They may also work for schools, nursing homes, retirement homes, prisons, and other communities.
Some who study environmental psychology do so to expand their skills for working in fields such as architecture, landscape architecture, planning or design. Many become faculty at colleges and universities. Faculty positions require doctoral degrees.
Psychologists in private practice often set their own hours. Those employed in healthcare facilities may have evening or weekend shifts. Most other psychologists working in offices or schools work full-time during regular business hours.
<!- mfunc search_btn -> <!- /mfunc search_btn ->
What Is the Average Environmental Psychologist Salary?
Although the BLS does not provide exact salary stats for environmental psychologists, the BLS does report that the median salary for psychologists in general was $82,180 as of May 2020. The top 10% in this field earned about $137,590. The median salary for psychologists, all other was $105,780 during this time, while industrial-organizational psychologists earned a median salary of $96,270.*
Environmental Psychology Jobs & Job Description
Recent Environmental Psychology Job Listings
Use the search box below to find all the environmental psychologist job listings in our job board.
Environmental psychologists study the impact that environments - natural and urban - have on human inhabitants. How humans behave, interact, and make choices in the face of space and environmental events like global warming or geological or weather catastrophe is a burgeoning field of study. While responsibilities do vary from job to job, the following list has most of the tasks that an environmental psychologist will encounter in their work:
Review literature and data sets from a number of disciplines
Design studies that document people's interaction with an aspect of the environment using various research methods, measurements, and data analysis
Construct and administer questionnaires
Quantify behavior using statistical tools and modelling
Report on findings of how environment affects human attitudes and behaviours either individually or as a population
Report on findings of how human attitudes and behaviours can impact the environment (i.e. global warming, public transit, and littering)
Present findings to internal and external stakeholders, policymakers, and the general public using clear non-technical language
Communicate with colleagues to stay abreast of discoveries within the field
Senior environmental psychology jobs tend to have more managerial or administrative components. They may have the following tasks in addition to tier-one responsibilities:
Supervise junior members of the team, as well as support staff
Mentor junior members of the team
Communicate with clients, colleagues, government officials, and stakeholders on various issues and policy development from local to international scope
Understand environmental regulations and how they may impact environmental psychology
Apply for funding
Control project budgets, timelines
Manage team communication and interaction for a positive work environment
Direct psychometrists
Oversee workspace, field resources, and materials procurement
Participate in interdisciplinary projects
Act as consultant in their field of expertise
What Is the Job Demand for Environmental Psychologists?
The U.S. Bureau of Labor Statistics predicts that job growth for "other" psychologists will grow 8-14% by 2022, adding 5,100 jobs. This rate is as fast as the average expected job growth across all industries.
The job demand for psychologists is expected to increase by 8 percent between 2020 and 2030. About 13,400 job openings are expected each year during this time.*
<!- mfunc search_btn -> <!- /mfunc search_btn ->
What Do Environmental Psychologists Study?
Programs in environmental psychology are usually offered at the graduate level, and are sometimes referred to as ecopsychology, human ecology, or human factors. People who study this interdisciplinary field come from a variety of backgrounds including psychology, sociology, geography, architecture, planning, landscape architecture, and environmental policy.
Students in this area study research design, data analysis, and ethical conduct to prepare them for undertaking independent research. A solid background in math and statistics is helpful for future research data analysis.
Those interested in this career path might major in psychology as undergraduates, choosing electives in health, anthropology, architecture, landscape design, and environmental studies. Graduates who don't wish to pursue a graduate degree can become designer's assistants, ergonomics specialists, or outdoor educators.
Psychologists in clinical and counseling roles must be licensed by the states in which they practice. Licensure requires a combination of education, experience, and passing scores on an exam. They must participate in professional development on an ongoing basis to keep their licenses.
Learn more about environmental psychology degrees online.

Other Degrees Related to Environmental Psychology
<!- mfunc search_box_body ->
<!- /mfunc search_box_body ->
What Kind of Societies and Professional Organizations Do Environmental Psychologists Have?
The American Psychological Association's (APA) Division 34, the Society for Environmental, Population & Conservation Psychology (SEPCP), maintains an interest group for Environmental, Conservation, Ecopsychology, and Population Psychology. It also offers networking and leadership activities through committees, an email list, and social media channels. SEPCP also grants awards and fellowships.
The Environmental Design Research Association (EDRA) is an interdisciplinary organization that advances and disseminates environmental design research. It offers professional development and networking opportunities through an annual conference, free conference proceedings, and participation in its Knowledge Networks.
*2020 US Bureau of Labor Statistics salary figures and job growth projections for psychologists reflect national data not school-specific information. Conditions in your area may vary. Data accessed September 2021.