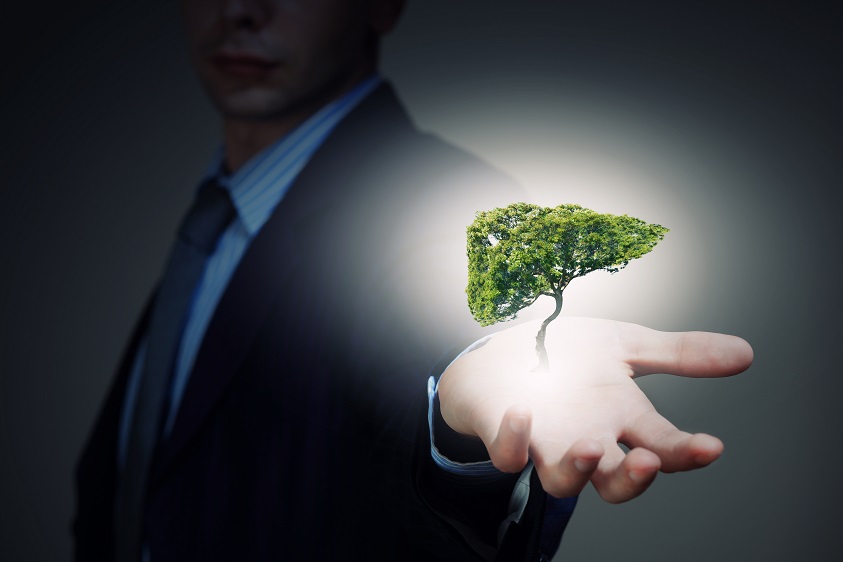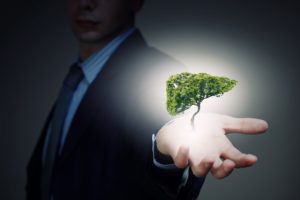 Environmental Health and Safety Managers work to ensure that organizations comply with environmental health and safety requirements, no matter where they are located.
What Does an Environmental Health and Safety Manager Do?
Environmental Health and Safety Managers work with and for organizations (private and public sector) to promote good working practices for employees. Mostly, they observe these organizations to ensure that they comply with environmental legislation regarding safety in the workplace. When they work in environmental roles, it is about ensuring that steps are taken to protect the environment from the actions of the organization, and ensuring that people are protected from the environment.
Business owners and senior managers should always be aware of their health & safety obligations - environmental or otherwise - but may struggle to keep up with persistent changes to legislation. That is why they will employ EH&S professionals on a full-time or contract basis. Businesses may also see the benefits of employing professionals in this area to help them reduce carbon footprint or minimize environmental impact.
In a way, they are similar to both Environmental Public Health professionals and to Environmental Policy and Planning but work on a direct level with organizations affected by legislation. They require attention to detail, great observation skills and knowledge of environmental law. They examine procedures and actions, and look for potential hazards in the day to day operation. When an individual is injured, they will often be the person conducting the investigation and writing the report. They may be called upon as expert witnesses for either side in the result of a prosecution.
Learn to difference between an environmental health and safety trainer versus an environmental health and safety technician as well.
Where Does an Environmental Health and Safety Manager Work?
There are two employment options available to the Environmental H&S professional. Many will work on a freelance or contract basis, being hired for specific requirements, consulting with businesses and helping develop policies. Since the introduction of stringent health & safety policies in the last few decades, this has been a real boom sector.
In the US, around one quarter of qualified H&S professionals work for various government bodies. Those with interest or specialty in the environment will typically be found working for state and national parks, Federal research organizations such as EPA, NOAA and others. General H&S professionals will work for the CDC, OSHA and NIOSH and other relevant government bodies.
For private businesses, they can work almost anywhere there is a requirement for environmental health and safety. This will include but not be limited to: hospitals, mines and drilling rigs, educational establishments, on highways, technical consulting, factories, air and sea ports, building services (including construction), heritage and conservation and many more.
<!- mfunc search_btn -> <!- /mfunc search_btn ->
What Is the Average Environmental Health and Safety Manager Salary?
Environmental health and safety managers, who fall under the broader BLS category of medical and health services managers, earned a median salary of $104,280 as of May 2020. The total range was $59,980 (lowest 10%) to $195,630 (highest 10%). The highest paying employer was the government with a median salary of $116,380.*
Environmental Health and Safety Management Jobs & Job Description
Recent Environmental Health & Safety Management Job Listings
Use the search box below to find all the environmental health safety job listings in our job board.
An Environmental Health and Safety Manager is a valuable key component in the daily operations of any business. This position ensures the operations are safe for all employees, contractors and visitors. An Environmental Health and Safety Manager requires individuals to:
Hold a Bachelor's degree in Environmental Health, Safety Engineering, or Occupational Health with at least 5 years related experience in environmental health and safety
Work from an office or travel extensively to multiple locations of a company
Possess time management skills, ability to multi-task and problem solve with ease
Maintain written, oral and computer communication skills to convey information to employees, managers and contractors
Apply all health and safety codes, regulations, laws and policies pertaining to the health and safety of the interior and exterior of the facility
Assess risks and identify hazards in the workplace to create a safe and healthy environment
Organize, identify and complete permits pertaining to health and safety, such as environmental permits, fire safety permits, and operating permits
Train employees or teams on a regular basis on all areas of health and safety
Ensure the proper maintenance of equipment, machinery and the overall facility, such as fire alarms and sprinklers, HVAC systems, and parking areas
Undergo regular inspections and audits to determine any opportunities for improvement, including, but not limited to, inspection of emergency generators, conduct fire drills, and test elevator systems
Able to wear personal protective equipment as well as knowledge as to each piece's usefulness and life-cycle
Inspect and inventory personal protective equipment
A senior level Environmental Health and Safety Manager oversees operations of various health and safety teams over a larger-scale business and may have a department to manage. A senior level position requires individuals to:
A Master's degree in Environmental Health, Safety Engineering or Occupational Health with at least 5 years related work experience in environmental health and safety
Travel to multiple facilities to oversee health and safety operations
Manage health and safety teams, training, permit renewals, and maintenance required
Ensure that everyone, including visitors and contractors, entering site facility are properly trained and controlled for all risks and hazards
Manage all aspects of EHS projects
Prepare reports based on inspections or audits results for administrative teams
Create and organize reports and logs of all health and safety information
Communicate at workshops, seminars and meetings
Maintain personal training to ensure that knowledge and certifications are current
Conduct audits and inspections on all interior and exterior areas of the facility
Create, train and manage various teams, such as incident management and emergency response teams
What Is the Job Demand for Environmental Health and Safety Managers?
The job demand for environmental health and safety managers is expected to grow by 32% between 2020 and 2030.* There may be a slightly larger demand for environmental H&S managers in line with any upcoming legislation but it is unlikely to be of any great difference. Those with advanced degrees are expected to find more employment opportunities and most will not struggle to find work.
What Are the Education Requirements to Become an Environmental Health and Safety Manager?
A bachelor's degree will be suitable for most jobs. However, with the prospective lower demand on the horizon, general H&S professionals may struggle to find work in the long-term. We recommend following a specialization. There are Occupational Health & Safety degrees, Business Law degrees and much more, and these will be suitable entry points for this career type.
To specialize in Environmental Health & Safety, the candidate will need to take electives and minors in environmental science or environmental law. Technical subjects are advantageous at master's level, especially for candidates wishing to specialize in a field such as environment. Chemistry, ecology or biology knowledge may also be useful when working in this aspect of the field - particularly when working with hazard materials and associated professionals who handle such substances. As the role is practical, working on-site rather than in a research position, doctorates are not necessary.
Environmental Health Safety Management - Related Degrees
<!- mfunc search_box_body ->
<!- /mfunc search_box_body ->
What Kind Of Societies and Professional Organizations Do Environmental Health and Safety Manager Have?
The following organizations are for professionals who work in health and safety and in environmental H&S:
BCSP: The Board of Certified Safety Professionals is the largest organization in the US for H&S professionals, not just for environmental safety. The BCSP certifies professionals so that organizations that hire them know they are getting the best
OSHA: They are the country's largest supplier of data and reports on health and safety at work. Occupational Safety and Health Administration offer help and advice to business and provides a network for professionals
NESHTA: The National Environmental Safety and Health Training Association publishes training courses and manuals for H&S professionals across the country for those involved in environmental issues.
*2020 US Bureau of Labor Statistics salary figures and job growth projections for medical and health services managers reflect national data not school-specific information. Conditions in your area may vary. Data accessed September 2021.
<!- mfunc search_btn -> <!- /mfunc search_btn ->