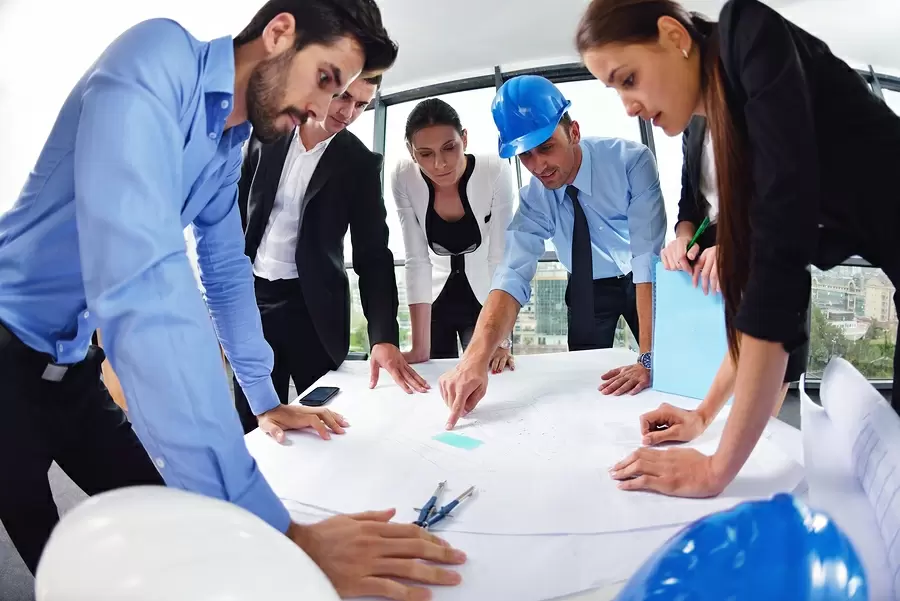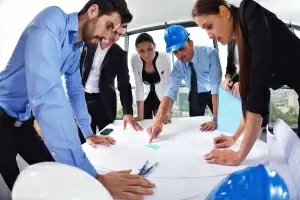 Mining, manufacturing and industry run our society - our lives wouldn't be the same without them. But they unfortunately create a lot of pollution and waste. Environmental engineers are experts who help minimize and manage waste and pollution, protecting the air, water, soil, and ourselves from harmful chemicals. They often coordinate these activities, making sure the companies they work for are in compliance with all environmental regulations.
What Is an Environmental Engineer?
Environmental engineering is the branch of engineering that focuses on protecting the environment by reducing waste and pollution. The field is also dedicated to improving environmental conditions through remediation. It deals with the design of technologies and processes that control pollution releases and clean up existing contamination.
Environmental engineers design, plan, and implement measures to prevent, control, or remediate environmental hazards. They may work on waste treatment, wastewater treatment, site remediation, or pollution control technology.
Our environmental laws would mean little without professionals like these who know how to implement them at the facility level. These valuable professionals help control pollution, and design new technologies to engineer a better world.
What Does an Environmental Engineer Do?
Environmental engineers use their scientific knowledge to design systems that control pollution and protect public health. For example, they design systems, processes, and equipment to control waste and pollution, such as stack scrubbers and wastewater management systems. This includes industrial wastewater. Environmental engineers coordinate waste management and recycling activities at manufacturing sites and mines. They make sure it's treated and disposed of in accordance with all environmental and health regulations. In fact, they're often appointed to ensure that all of their companies' projects, including building and development projects, are compliant with regulations. They advise on the environmental effects of construction projects, fill out permit paperwork, incorporate regulations into project planning, and conduct inspections to ensure compliance. They write environmental investigation reports detailing their findings. Environmental engineers also frequently serve as a company's liaison with federal, state, or local agencies on issues related to waste program requirements.
In addition to controlling pollution, environmental engineers also design systems, processes, and equipment to help clean it up. The systems they create restore air, soil, and water quality at sites that have already been contaminated. Some environmental engineers work at the front lines of the clean energy economy, developing systems that convert waste into electric power.
Environmental engineers are often tasked with coordinating their companies' environmental management system (EMS). An EMS is a voluntary management technique that ensures systematic implementation and review of customized environmental and safety best practices. EMS following the international standard ISO 14001 are particularly beneficial to the credibility of companies involved in international activities.
Where Does an Environmental Engineer Work?
As of 2012, the greatest number of environmental engineers (28%) worked in architectural, engineering, and related services. Another 21% were employed in management, scientific, and technical consulting services. 13% worked in state government, 7% in federal government, and 6% in local government.
Environmental engineers work in various settings. They usually work from in offices while planning designs or working on environmental permitting and regulatory issues. However, they may work at industrial sites or outdoors while conducting inspections or coordinating a facility's waste management activities. Most environmental engineers work full time. Those who manage projects often work overtime to monitor progress and meet deadlines.
<!- mfunc search_btn -> <!- /mfunc search_btn ->
What Is the Average Environmental Engineer Salary?
The median annual wage for environmental engineers was $92,120 as of May 2020. At $110,250, those in the federal government earned the most. Those employed in engineering services earned a median salary of $93,000. Environmental engineers providing management, scientific, and technical consulting services made $87,920. Local government workers made $88,180, and state government workers made $82,990.*
Environmental Engineering Jobs & Job Description
Recent Environmental Engineering Job Listings
Use the search box below to find all the environmental engineer job listings in our job board.
Environmental engineers integrate environmental science and engineering principles in order to improve and manage the natural environment. As our world population grows, environmental engineers strive to ensure that we all have a good quality of live while also accessing healthy water, air, and land for humans and other organisms. While jobs do vary from place to place, the standard scope of responsibility for an environmental engineer job looks like:
Assess industrial, commercial and residential sites for their environmental impact
Calibrating equipment used for air, water, or soil sampling
Design systems for waste management, reclamation, transfer and disposal on land, sea, and air
Advocate best remediative procedures for site clean-up and contamination
Advise policymakers and companies on relevant issues
Evaluate the current system performance and incorporate innovations or develop new technologies to enhance environmental protection
Collecting field samples and observations for data and observations
Investigating environmentally related complaints, recording data and compiling a report based on these
Establish waste-treatment and pollution-control plans
Design sampling guidelines for manufacturing and industrial stakeholders
Ensure that stakeholders are in regulatory compliance for waste management and disposal
Collect, construct and evaluate environmental impact statements
A senior environmental engineer has a breadth of experience that assures competent in a team-lead position. Many of the additional tasks at the upper tier may be administrative or managerial in scope, such as:
Creating reports, data meta-analysis and thought leadership
Communicating with a variety of technical and non-technical stakeholders
Navigating environmental regulations and funding sources
Liaising with interdisciplinary teams for an holistic solution to environmental engineering problems
What Is the Job Demand for Environmental Engineering?
The field is projected to grow 4% between 2020 and 2030.* Some growth will be fueled by the need for water reclamation projects that increase water supplies, especially in Western states. Concerns about industrial wastewater, particularly from fracking for natural gas, will also drive growth in this area. Retirements will also open up future positions. Those with master's degrees will have the best opportunities to fill vacancies.
How Do I Get an Environmental Engineering Degree?
Positions require a minimum of a bachelor's degree (B.S.), usually in environmental engineering, civil, or chemical engineering. Some undergraduate and graduate civil engineering programs offer concentrations in environmental engineering.
Students generally study basic engineering principles, ecosystem processes, fate and transport of organic contaminants, alternative energy technologies, air quality control technologies, principles of sustainability, water and wastewater treatment, mathematics, and computer-aided design (CAD). Lab and field work are often part of the curriculum.
It's important to gain practical experience. Participate in an internship or cooperative engineering programs if you can. These programs award college credit for structured job experience.
Some colleges offer a combined 5-year program that leads to both a bachelor's and a master's degree. A graduate degree can open up opportunities as instructors at some colleges, and also in research and development positions.
Some employers prefer to hire graduates of ABET-accredited programs. Education through an ABET-accredited program is usually necessary for professional licensing.
Read more about getting an Environmental Engineering degree.
Environmental Engineering Licensure
Engineers who offer their services directly to the public must be licensed as professional engineers (PEs). Licensure generally requires:
A degree from an ABET-accredited engineering program
A passing score on the Fundamentals of Engineering (FE) exam
Relevant work experience, typically at least 4 years
A passing score on the Professional Engineering (PE) exam
College graduates may take the Fundamentals of Engineering (FE) exam immediately. Engineers who pass this exam are called engineers in training (EITs) or engineer interns (EIs). After gaining four years of work experience, EITs and EIs can go on to take the Principles and Practice of Engineering exam to qualify for licensure.
Several states require engineers to participate in professional development activities in order to keep their licenses. Most states recognize licensure from other states, as long as that state's requirements meet or exceed their own licensure requirements.
After licensing, environmental engineers can earn board certification from the American Academy of Environmental Engineers and Scientists. This certification demonstrates expertise in an area of specialization.
<!- mfunc search_btn -> <!- /mfunc search_btn ->
Environmental Engineering Related Degrees
<!- mfunc search_box_body ->
<!- /mfunc search_box_body ->
What Kind of Societies and Professional Organizations Do Environmental Engineers Have?
The American Academy of Environmental Engineers and Scientists (AAEES) administers board certification for environmental engineers and accredits academic environmental engineering and environmental science programs. It also provides training through online courses and webinars, and publishes a quarterly magazine and other reference materials for members.
The National Society of Professional Engineers is the authority on licensure, ethics, and practice in the engineering profession. It hosts a job board, provides salary information, offers a mentoring program, and provides resume writing services. It also organizes six interest groups for construction, government, higher education, industry, private practice, and young engineers.
The Association of Environmental Engineering and Science Professors (AEESP) supports professors in academic programs throughout the world. It facilitates networking and the exchange of information through its annual Research and Education Conference. It also hosts a list of links to schools with environmental engineering or environmental science programs, hosts a job board, and issues publications.
Learn why environmental engineering is important to our future.
Other Recommend Resources
*2020 US Bureau of Labor Statistics salary figures and job growth projections for environmental engineers reflect national data not school-specific information. Conditions in your area may vary. Data accessed September 2021.