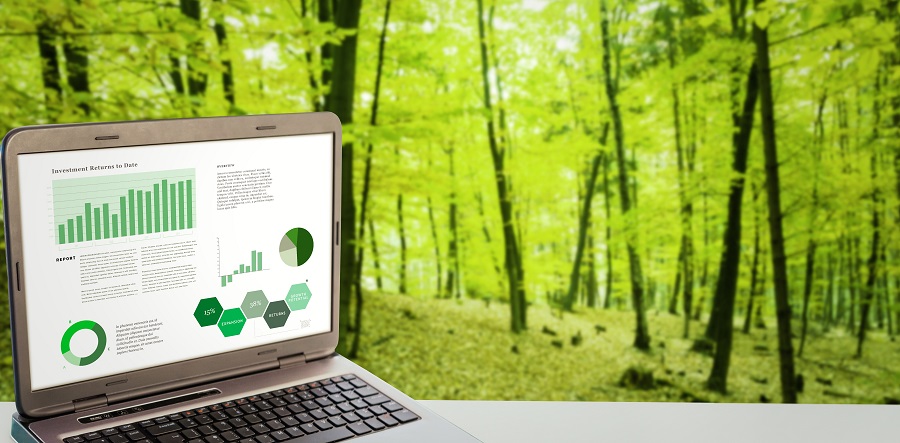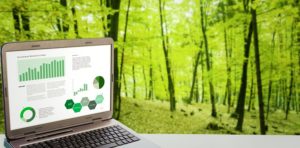 Environmental Data Analysts are, essentially, Data Analysts that work with environmental information. They work with statistics and other raw data to produce digestible reports.
What Does an Environmental Data Analyst Do?
These professionals are a type of Statistician or Data Analyst. Regular data analysts might examine market research, demographic information, sales figures or other business related information. They may present these in graphic form such as graphs and charts, in written form such as educational material or a report. Increasingly, they are expected to have knowledge of digital mapping and will produce a series of GIS maps. Environmental Data Analysts purely examine information extracted from environmental sources. This could be such information as ice core data, air and water pollution, temperature records, tree ring data and anything else where hard facts and numbers will have been collected.
This data is then used, absorbed and compiled with other data to form a whole picture of a given situation. The problem with most environmental researchers is that they know a lot about their own niche, but very little about that of others. Environmental Data Analysts provide the means for the global community of environmental researchers to all talk the same language, and to enable non-scientists to understand the data that the community presents. Environmental Data Analysts are, effectively, communication facilitators and educators.
Where Does an Environmental Data Analyst Work?
They will work in much the same places that trained environmental scientists will work, and places where statisticians are required. Typically, they will work for government environmental bodies such as the EPA and NOAA. Their skills are broad though, and they could work for any organization that requires professionals who understand hard data and is able to translate it. Therefore, NASA would be just as likely an employer of Environmental Data Analysts as some of our National Parks. They can work at state level, Federal level and for international organizations. Due to the wealth of information that they will come across and be expected to analyze, they may work indirectly with government too.
They may work in university departments, as researchers, lectures, research assistants and project managers. They will often be involved closely with primary researchers, analyzing their data and presenting it to others. In universities, they may be at the forefront of applying for grants for researchers due to their ability to translate the data. Similarly, they will work for the charitable sector, offering skills vital to research funding and publishing reports to push for advocacy for the charity's cause.
In private industry, their role will be similar but their outreach may only extend as far as the board or other decision makers. What is the potential or actual environmental impact of their corporate practice? Are we complying with legislation? What might we do differently to reduce our impact and honor our requirements? These are the sort of questions Environmental Data Analysts working in private business may be expected to answer.
<!- mfunc search_btn -> <!- /mfunc search_btn ->
What Is the Average Environmental Data Analyst Salary?
Environmental data analysts, who fall under the broader BLS category of environmental scientists and specialists, earned a median salary of $73,230 as of May 2020. The lowest 10% earned about $42,960, while the top 10% earned more than $129,450. The federal government was the highest median payer at $103,180. The fifth highest payer was state government with a median salary of $67,700.*
Environmental Data Analysis Jobs & Job Description
Recent Environmental Data Analysis Job Listings
Use the search box below to find all the environmental data analyst job listings in our job board.
Environmental Data Analysts collect and analyze data from an array of environmental topics. The importance of the conclusive data once analyzed is used by many companies and government agencies in order to provide evidence for making management, financial and project decisions. An Environmental Data Analyst requires the following skills to be effective in the role:
Bachelor's Degree in environmental sciences or science related field
Ability to understand data management using excellent computer skills to create spreadsheets and databases
Ability to be detail oriented and organized with expert problem solving skills
Ability to work efficiently independently or on a team
Provide customer service and data collection through various means including telecommunications, internet research and database systems
Possess knowledge of GIS (Geographic Information System) and other statistical software
Collect significant amount of data pertaining to a particular environmental topic; both quantitative data and qualitative data are often required
Write reports and articles, including graphs, maps and drawings
Analyze environmental data and present to companies, clients or government agencies
Apply testing and statistical analysis to the environmental data to produce results
Make predictions and recommendations based on information collected
Be able to work mainly indoors at a computer based office environment
Be willing to work occasionally in the field
Prepare for a variety of data collection topics, including waste and garbage disposal, environmental hazards, ecosystems, energy, water systems, pollution, meteorological, emissions and sustainability
Understand environmental regulations, policies and laws and apply them effectively to data sets where applicable
A senior level Environmental Data Analyst incorporates the responsibilities of a level one analyst, while administering managerial responsibilities. A senior level position requires the following tasks:
Master's Degree in environmental science or science related field as well as a Bachelor's Degree in environmental science or science related field and extensive work related experience
Design and budget projects and reports; report to administrative team
Work closely with a team of analysts to produce statistical results of environmental data
Possess experience or knowledge of database software
Able to design databases to accommodate 2 - 100 users
Possess excellent computer skills to analyse and record environmental data systems
Conduct environmental risk assessments and provide correction action plans using environmental databases
Propose recommendations and conclusions based on the analyzation of environmental data
Prepare and present environmental data reports for clients, government agencies, and within companies, possibly in the non-scientific community
Produce working models from data analyzation for application into real world scenarios
Willing and able to travel to connect with clients or team members
What Is the Job Demand for Environmental Data Analyst?
The job demand for environmental data analysts is expected to grow by 8 percent between 2020 and 2030.* Government, business and charities all rely on statistics much more than they used to and it could quickly become an area of skills shortage. Most of this is expected in business services; environmental data analysis is unlikely to reach this high a demand in itself. However, there may be a critical need for primary data analysis - particularly in technical IT skills such as GIS.
What Are the Education Requirements to Become an Environmental Data Analyst?
With the heavy focus on quantitative data, a bachelor's degree will generally not be enough unless the candidate can display strong aptitude for math, particularly statistics - or they have a high aptitude in a certain niche. With a math or statistics degree, you may find openings in this field but the lack of environmental science could go against you. With only a bachelor's degree, you may find the job market too competitive - even with the high predicted rate of growth between 2014 and 2024.
For students with a degree in environmental science, it is vital that you study minors and electives in math and / or statistics. You are advised to take a master's degree where available so that you develop a more comprehensive understanding of high-volume data, how to process, handle and interpret it. Only a master's degree will permit this level of involvement. We also strongly advise taking IT related modules where available. For environmental scientists, this can mean courses in statistics processing (and a deeper knowledge of software such as SPSS) or GIS; perhaps a data analytics degree. PhDs will not be necessary as you will be presenting data, the results of research by academics and other researchers.
Environmental Data Analysis - Related Degrees
<!- mfunc search_box_body ->
<!- /mfunc search_box_body ->
What Kind Of Societies and Professional Organizations Do Environmental Data Analyst Have?
The following organizations are for Environmental Analysts and Data Analysts:
SETAC: The Society of Toxicology and Chemistry is a cross-body approach organization with representation from private sector, government, academia and charities all concerned with finding solutions to environmental issues through the analysis and presentation of environmental data
IEDRO: International Environment Data Rescue Organization goes in a slightly different direction from other dedicated professional organizations. Their remit is to collect, preserve and promote historic climate data and interpret it. They feel that it improves the quality of environmental research
NAEP: Association of Environmental Professionals brings together environmental professionals for the advancement of the entire academic community. They are a network, an outreach program and a resource.
*2020 US Bureau of Labor Statistics salary figures and job growth projections for environmental scientists and specialists reflect national data not school-specific information. Conditions in your area may vary. Data accessed September 2021.
<!- mfunc search_btn -> <!- /mfunc search_btn ->