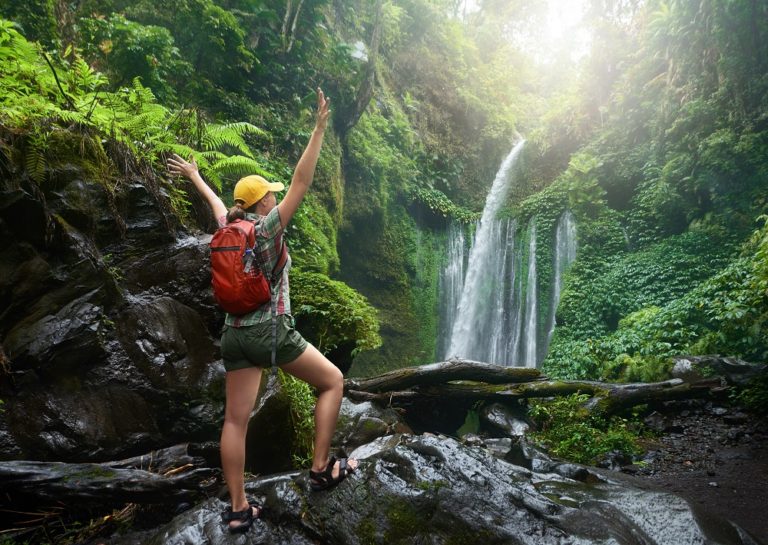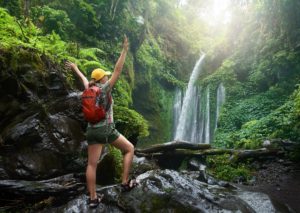 An Ecotourism Guide works for travel organizations, organizing trips and excursions with eco-friendly or sustainability in mind.
What Does an Ecotourism Guide Do?
Travel has been one of the growth sectors of the last 10-20 years. Since the dawn of low-cost flying, it has been easier and cheaper for most people to travel across the continental US and the world. With travel restrictions now generally easier to South America, Europe and other places, travel has put a strain on local ecologies and individual geographical features (for example, one of the threats to Australia's Great Barrier Reef is the sheer number of visitors). While few people want to give up traveling, and some economies desperately need travelers from the developed world to continue to visit their countries, there is a need for a delicate balancing act. Many have become ecologically aware of the burden that travel can put on sustainability and local economies.
As a response, ecotravel companies have been established to permit holidaymakers to do so ethically. Some support carbon neutral operations while others operate with a strong ecological theme, organizing trips and excursions that promote environmental awareness, or in some cases, promote low carbon or carbon neutral events and hospitality services. An Ecotourism Guide works as a specialist within these organizations; their knowledge of sustainability, local environmental issues, the impact of world trade on local areas inform and educate the environmentally conscious traveler and encourages them to take positive steps. They need to have a firm understanding of local customs, local history, the country of origin's place in the world, and how it relates to ecology and the environment.
Where Does an Ecotourism Guide Work?
This is a niche area within the travel industry, part of a broad employment area referred to as Tour Guides and Escorts. According to May 2015 data employment statistics, 35,930 US citizens and permanent residents worked in this area both inside and outside the USA. Ecotourism is likely to make up just a small fraction of this. What the data did show is that tour guiding and escorting was not the only destination for those who work as ecotourism guides.
Around 50% work in museums, either traditional museums as tour guides, bookable for specific tours, or in the new brand of hands-on interactive museums where they will fulfil much the same roles but be involved in activities that engage.
The most visible work in the field, around 10% of all employees who work as tour guides, work in scenic and sightseeing tours, taking bookings, organizing tours and ensuring that the group stays together, answering queries and chaperoning the group. They will act as cultural interpreter, a language interpreter and translator alongside their tour guiding duties. An understanding of the culture, ecology or history will be vital to this type of role.
Some may work in offices, making and taking bookings, arranging available dates and times and book transportation, food and activities. This is a logistical area that employs around 20%.
12% works in other amusement and recreation geared towards entertainment such as animal parks. Although they may require similar knowledge, their focus concerns leisure rather than education.
<!- mfunc search_btn -> <!- /mfunc search_btn ->
What Is the Average Ecotourism Guide Salary?
According to the BLS, as of May 2020, ecotourism guides, who fall under the broader BLS category of recreation workers, earned a median salary of $28,440. The lowest 10% earned about $19,510 and the highest 10% earned more than $46,510 during this time.*
Ecotourism Jobs & Job Description
Recent Ecotourism Job Listings
Use the search box below to find all the ecotourism guide job listings in our job board.
Ecotourism is a niche segment of the travel industry, and as such the job description for ecotourism guides has a significant amount of overlap with that of standard tour guides. A key difference between ecotourism guides and other tour guides is that ecotourism guides must be familiar with the environmental issues that affect our planet, the travel industry as a whole, and a specific travel destination in particular. An ecotourism guide may have the following job description:
Plan ecotourism itineraries, applying knowledge of travel routes, destinations sites and their applicable environmental and sustainability issues and assets
Arrange for tour or expedition details such as accommodations, transportation, equipment and availability of medical personnel while keeping in mind sustainability issues such as carbon offsets, alternative fuel options and environmental impact of tourism to a destination
Resolve problems with customers' itineraries, services or accommodations
Evaluate services provided during tour through customer feedback and supervision of activities to report to management and improve future tours
Lead individuals or groups to tour site locations and describe points of interest, paying particular attention to environmental factors
Verify amounts and quality of necessary equipment and supplies prior to start of tours
Provide advice to tour participants on environmentally-friendly sightseeing and shopping
A more senior ecotourism guide may run his or her own ecotourism business, which would include additional management duties including:
Maintain financial or account records, including paying bills and recording checks issued
Hire, train and supervise staff and fellow ecotourism guides
Market ecotourism products or services and sell tour packages and products
Resolve customer complaints or problems
Develop relationships with sustainable travel businesses, destinations or services to incorporate into ecotourism offerings
What Is the Job Demand for Ecotourism Guides?
The job demand for ecotourism guides and other recreation workers is projected to increase by an outstanding 16 percent between 2020 and 2030.* The explanation for this expected growth in demand is how cheap travel has become and the lowering of some barriers between continents and countries. Since the economic recovery, some people have more liquid cash to book vacations. The demand for ecotourism is likely to continue, especially amongst the younger generation.
What Are the Education Requirements to Become an Ecotourism Guide?
Few academic qualifications are required at present, although some may ask for demonstrable interests in certain areas. An understanding of cultural anthropology, sustainability and other environmental studies type qualifications will certainly be useful. Students with a High School Diploma should have little difficulty getting a relevant role, although they should consider studying a relevant qualification. Multilingual students will find themselves at a particular advantage. If working in South America, Spanish will be useful - for Africa, French and so on. The more languages the better as travel companies today now organize excursion together with multiple nationalities.
Required practical skills include communication: the prospective ecotourism guide needs a confident manner, excellent verbal and written communication skills and a desire to impart knowledge to virgin audiences. They need to exhibit calm under pressure and cultural sensitivity to the customer as well as the areas they will be working.
Degrees will not be required, but those studying relevant degree courses may find this is great summer work. Niche areas may ask a prospective candidate to demonstrate knowledge of niche areas. Courses in international studies or global politics and an interest in international affairs will also be relevant.
Ecotourism - Related Degrees
<!- mfunc search_box_body ->
<!- /mfunc search_box_body ->
What Kind Of Societies and Professional Organizations Do Ecotourism Guides Have?
Ecotourism is a growing global phenomenon; the following groups provide information exchange and support.
The International Ecotourism Society: The largest global organization of its kind, they have been at the forefront of development standards and defining Ecotourism, including aiding program development
Hawaii Ecotourism Association: The Hawaiian Islands are amongst the most ecologically sensitive in the US. The volcanic landscape and diversity requires its own body for the preservation for future generations
*2020 US Bureau of Labor Statistics salary figures and job growth projections for recreation workers reflect national data not school-specific information. Conditions in your area may vary. Data accessed September 2021.
<!- mfunc search_btn -> <!- /mfunc search_btn ->