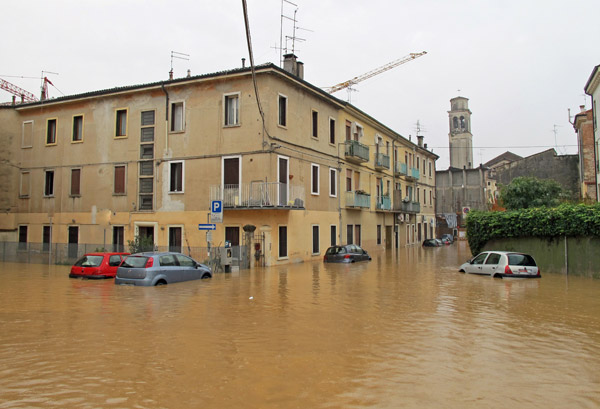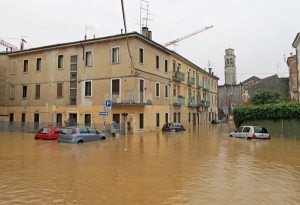 Disaster management is the management of resources and programs for responding to emergency situations caused by natural events such as earthquakes, floods, and tornadoes. It's often combined with emergency management, which includes emergencies caused by human activity.
A disaster management specialist plans and directs programs and procedures for responding to natural disasters such as floods, hurricanes, earthquakes, and tornadoes. They are usually hired as emergency management directors who also plan for other types of emergency situations such as hazardous material spills, nuclear power plant malfunctions, and terrorist attacks.
What Does a Disaster Management Specialist Do?
Emergency management directors plan responses to emergencies and disasters to minimize risk to people and property. Their plans must comply with local, state, and federal regulations, as well as established best practices.
They usually need to meet with law enforcement officials, local businesses, and residents to solicit recommendations and feedback on draft emergency response plans. They assess available resources and coordinate the sharing of emergency response resources among agencies and organizations such as fire departments, policy departments, and emergency medical services. They may need to request budget increases or additional resources, such as funding from the federal government. They may also direct the planning of evacuation routes.
Once plans are in place, disaster management specialists organize training for first responders, ensure that appropriate personnel are familiar with the plans, and make them available to the public. They may also visit schools, hospitals, and other public spaces to educate employees and the public about the plans.
During an emergency, directors lead the response and make critical decisions, such as opening public shelters or ordering evacuations. They may also need to conduct press conferences to advise the public. After a disaster, they assess and report on the damage, and may request additional funding.
Disaster management specialists must understand the natural hazards present in their area and the risks they pose. Their efforts help keep us all safe.
Where Does a Disaster Management Specialist Work?
The vast majority of disaster management specialists work for state and local government agencies. However, others are employed by hospitals, universities, and private companies, where they help their organizations prepare for the worst, so they can hopefully continue to provide services. These professionals are sometimes called "business continuity managers". As of 2012, 54% worked for local government, and 17% worked in health care and social assistance - usually hospitals. Another 12% were employed by state government. 4% provided professional, scientific, and technical services, and 3% were educators. Some work for universities.
Most emergency management directors work in offices, though frequent travel to meetings may be required. They usually work full time, but must work overtime during emergencies. Handling emergency situations, often under tight deadlines and difficult conditions, can be stressful.
Natural disasters can occur anywhere, and emergency management directors are employed nationwide.
<!- mfunc search_btn -> <!- /mfunc search_btn ->
What Is the Average Disaster Management Specialist Salary?
The U.S. Bureau of Labor Statistics (BLS) reported that disaster management specialists, who fall under the broader BLS category of environmental scientists and specialists, earned a median salary of $73,230 as of May 2020. The highest paid work for the federal government, which reported a median salary of $103,180 during this time.*
Disaster Management Specialist Jobs & Job Description
Recent Disaster Management Specialist Job Listings
Use the search box below to find all the disaster management specialist job listings in our job board.
Disaster Management Specialists work in teams to restore and remove pollution and contaminants from soil and water, or to address engineering issues after a disaster. Contracts vary from single dwellings to entire countries struck by disaster. Balancing quick action with careful planning, knowledge of the area and scope of the disaster, disaster management specialist teams use a number of channels to undue the damage that was caused. While the job varies wildly from contract to contract, most specialists will have the following roles in common:
Research current case studies and techniques in disaster remediation and restoration
Advocate for the relationship between how humans may impact the natural environment and how disaster may ruin human engineering
Understand the scope and impact of applicable regulatory requirements
Use data-driven rubrics to assess human health after an event
Use data-driven rubrics to evaluate affected ecology in a systematic but holistic way after a damaging event
If no regulations apply, create ad hoc standards to attempt to establish a benchmark and metrics
Act in accordance with best practice for processes, materials and human safety when standards and regulations are advisory but cost may be a concern
Use any existing data to determine the condition of the damage site prior to disaster
Measure anecdotal evidence against data to fully inform the picture of the damage site prior to disaster
Efficiently research how the disaster site was used, and any and all potential contaminants. Rank contaminants by hazard level in order to use remediation resources efficiently.
Classify damage by first, second and third wave in order to consider the full scope of the disaster on humans, environment and engineering
Conduct sampling and chemical analysis in the field
Consider the logistics of disaster 'spread' and how accessible the site in question is
Conduct field sampling at intervals throughout the project and afterward
Meticulously document steps to restoration
Consult with engineers and stakeholders to plan an effective restoration process
Pump and treat water through chemical processes and filtration
Facilitate public inquiries on land or resource redevelopment
Approve paperwork and permits regarding zoning and other regulatory processes
Consider future uses of the site and whether disaster is likely to affect the site again
Draft designs, schematics and maps of varying types by hand and through computer programs
Senior disaster restoration managers often have a breadth of experience that allows them to effectively and quickly plan projects and teams. While every project and company is different, there are a number of similarities in the role:
Stay transparent and accessible to foster a positive relationship with the community
Work with the community to establish essential services as quickly and safely as possible
Work with authorities to keep market pricing stable in the event of a wide-scale disaster
Request or access reports regarding land usage, environmental impact and human impact
Present information to community agencies and government officials
Use 'in-situ' tactics for procurement where ethical and appropriate
Be prepared to amend or request exemption from regulations and policies on an as needed basis
Strategize, develop, and manage and document restoration planning and logistics throughout the life of the project
Plan for the emotional impact of natural disaster and how it may affect stakeholder opinion and timeline
Develop and implement phases of the restoration process with knowledge of internal and external stakeholder timelines
Communicate project directions and solutions to stakeholders
Source and review credible maps, photo, video, GPS data, and field investigation reports; interpret data for planning usage
What Is the Job Demand for Disaster Management Specialists?
BLS projects that the job demand for disaster management specialists will grow 8 percent between 2020 and 2030, which is about as fast as the average for all occupations.* While there will be more jobs in the private sector and in hospitals and schools, these gains will be balanced out by decreased opportunities in the public sector due to budget cuts. Increases in adverse weather events due to climate change may drive job growth in this area.
How Do I Get a Disaster Management Specialist Degree?
Emergency management specialists generally need a bachelor's degree, usually in public administration, business, or emergency management. While jobs in some smaller towns may not require a college degree, they typically do require more experience with emergency management as law enforcement officers or firefighters.

Disaster Management Licensure and Certification
The International Association of Emergency Managers (IAEM) administers voluntary Certified Emergency Manager (CEM) and Associate Emergency Manager (AEM) credentials. In addition, some states require emergency management directors to obtain certification after hire.
<!- mfunc search_btn -> <!- /mfunc search_btn ->
What Kind of Societies and Professional Organizations Do Disaster Management Specialists Have?
The National Emergency Management Association (NEMA) is an information and assistance resource for emergency management directors that works to strengthen relationships with Congress, federal agencies, and partner organizations. It holds two national conferences annually and offers professional development and training. NEMA hosts a document library, job listings, and information about state EM agencies.
The International Association of Emergency Managers (IAEM) is a worldwide organization providing networking and professional opportunities through annual conferences, regional conferences, other events, work groups, and a discussion board. AEM administers optional Certified Emergency Manager (CEM) and Associate Emergency Manager (AEM) credentials, and offers training webinars. It also hosts reference materials and a job board.
*2020 US Bureau of Labor Statistics salary figures and job growth projections for environmental scientists and specialists reflect national data not school-specific information. Conditions in your area may vary. Data accessed September 2021.