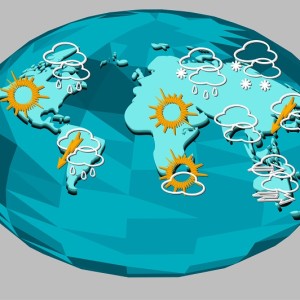 GIS is growing and becoming vital to most sciences; right across the board in the public and private sector, everyone is realizing the benefits that digital mapping can bring to industry, to town planning, resource management and allocation, conservation and infrastructure management. In North America, it has been used to plot pipelines and plan relief for Hurricane Katrina; in the UK it is being used to plot and manage the HS2 rail link. There are many options for GIS degrees and most schools and universities across the country have at least one relevant program. Increasingly, undergraduate degrees are including a module and anybody working in an environmental science field is strongly recommended in 2015 to take it up where available. Most jobs will not require a MS, but the advanced project management skills a master's student acquires will be essential to some roles.
If your job or expected career path has or is expected to have a geographical element, there is a very strong chance you are going to need to know how to use one of the two main packages: ArcGIS and MapInfo. It is a highly transferable skill too, so your GIS work in climate science will mean you can work elsewhere should you choose to leave the industry. For more information on where and how you can study GIS in the USA, see our GIS degree page. It also contains advice and more information on GIS.
GIS, whether you call it Geographic Information Systems or Geographic Information Science, is the collection, collation and organisation of data that has geographic reference. This data is compiled and analysed a specialist software package for processing and manipulation. GIS specialists need an eye for visuals, technical IT skills, presentation skills and a real grasp for the concepts behind geographic data.
Learn more about becoming a geographic information systems specialist.
<!- mfunc search_box_body ->
<!- /mfunc search_box_body ->
How GIS Aids Climate Scientists
Climate scientists work with thousands of data sets every day, often cross-checking, merging, morphing and manipulating it into something useful. Whether that is for academic or government reports, or for any decision makers who cannot make sense of raw data and need it transformed into something they can work with or use as supporting evidence (1). GIS is the technology of problem solving (2, p16-17) and geographical data - a data set with which climate scientists work most often - presents many problems. Some examples of how climate scientists use GIS data include but are not limited to:
Palaeoenvironment researchers studying the chemical composition of gases extracted from ice cores may wish to collate their data across a geographic area, between areas, or from different timeframes in the same area (3). Ice core data is a useful data type for constructing the climate of the past.
Researchers need to extrapolate atmospheric forcings from each other in order to show the different factors affecting global warming. Researchers in this area examine other indicators in order to show natural processes (such as sunspots, localised weather conditions, El Nino and La Nina, and from season to season or by weather front.
The calculation of average global or regional temperatures helps climate scientists plot temperature changes over many years, demonstrating hot spots where the data has been particularly concerning (4). Taken together, this data allows us to see those areas where change has been more erratic or above average.
Population growth or density and the impact that has on ecology, especially when it comes to changing our natural landscapes. The loss of animal and plant biodiversity is a serious and immediate problem for climate scientists that could have profound long-term effects; maps are produced all the time for this problem because they are a great visual medium for policy and decision makers (5).
Climate modelling is important to understanding how our ecology might look 10, 50 or 100 years from now and GIS is one of the key tools in predicting future changes based on the geographic data already collected (6, p3).
Without the geographic data collected in the examples above, climate scientists would have a much more difficult job and would not be able to tackle some of the problems of the future by understanding how we have changed the planet in the past and presently changing it (2, p516-7). In this way, we can measure not just climate change, but also other specific or localised stresses - soil nutrient loss, deforestation and other factors (2, p314; 6, p25). Without GIS software, it would take far longer to acquire the data and to analyse it. We know that people respond to visuals, especially non-experts looking to quickly understand the meaning of complex data.
Visuals such as maps are engaging and egalitarian, allowing us to make sense of the data we are would otherwise not hope to understand as quickly or as thoroughly. A picture (or in this case a map) is worth a thousand words.
<!- mfunc search_btn -> <!- /mfunc search_btn ->
Climate Modeling and GIS
The availability of climate modelling data has been fundamental in sharing knowledge across the globe. Sites such as GIS Climate Change from NCAR makes available data compiled and offers it to users in the form of useable "shape files" (a file type that shows visual data of collected information) (7). Digital mapping is and always has been very suited to understanding of our climate (8), carrying on from the tradition of cartography that predates it.
But what about climate modelling? How can GIS help predict potential future changes to global temperatures and sea rise levels, and how it would affect the maritime ecology, geological topography and soil makeup and stability? GIS systems are vital to this; by taking historic data and current records, we can build the clearest picture yet and get even more accurate predictions about what the future may look like on a global scale (10, p3-4) and for issues specific to certain regions and countries (10, p11).
The GIS models produced by our universities and research institutes give us a picture of the health of the Earth, bringing together many data sets (6, p8-9). Much of this data is available to the public too, even when they do not have GIS experience (11). A visual map such as a GIS is the best model we have of the world of the past, the present and therefore, provides us with an insight into the future. If we can use visuals to show the general public how that we understand the world today, and what this data can tell what may happen tomorrow, then releasing more data and models for public consumption should made the job of the Climate Scientist far easier. Colour coded maps are the best medium for everyone because they are identifiable.
As an extension, the IPCC has made its GIS data available for anybody to view (7). Education of the public with regards to climate data is vital to increasing public understanding, and a future population that knows how to view and understand that data will help promote the importance of acting. Much of the confusion of climate modelling is how they are put together; GIS education can help aid this.
Climate Science, "Freak" Weather and GIS
Flooding, drought, more intense hurricanes, more tornadoes, more regular and fiercer. Polar vortexes, unusually high winter temperatures, unusually low summer temperatures. Some of these are natural occurring events but increasingly, we are seeing more and more freak weather conditions right across the globe. December 2013 to February 2014 saw the Polar Vortex in North America, flooding in the UK and across Europe, and record high temperatures in Siberia from the preceding to the following summer leading to forest fires (12).
GIS applications are becoming fundamental to plotting weather conditions globally so that we can better predict how they are going to affect the areas in which they occur (13). Weather systems do not exist in a bubble - they have knock-on effects as demonstrated above with how the same system affected the entire northern hemisphere in those few short months, creating short-term chaos and effects that were felt way into the following seasons.
The southern hemisphere was not spared either; Australia reported some of its driest and hottest years on record in 2014 (14) as well as some of the strongest winds on record. Bushfires increased in 2014 and is expected to continue to do so. The relevant authorities expect that the number of firefighters across the country should double by 2030. Predicting where they will be, what the effects will be and what the costs will be in terms of coping strategies, is a major project and without GIS would be considerably harder. Where freak weather is concerned, GIS allows us to handle a lot of data and compare the data sets of disparate organisations, crossing national and state borders. Making global data available helps us to build a big picture of the global pattern and understand how freak weather in one place can adversely affect the picture elsewhere and weeks or months later.
Related Degrees
Sources
Longley, P.A., Goodchild, M.F., Maguire, D.J. & Rhind D.W. 2011: Geographic Information Systems & Science (Third Edition). Wiley: Hoboken, New Jersey
http://blogs.scientificamerican.com/observations/2015/01/15/humans-cross-another-danger-line-for-the-planet/?WT.mc_id=SA_Facebook
https://archive.thinkprogress.org/siberia-is-already-experiencing-mid-summer-temperatures-and-major-wildfires-5e15bd783834/
https://gis.ucar.edu/projects/extreme-weather-application
Latest posts by Matthew Mason
(see all)
Featured Article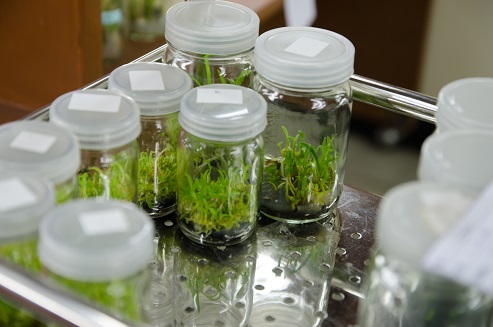 Environmental biology - rather like environmental chemistry - is a broad and growing subject that links environmental science to STEM (Science, Technology, Engineering and Mathematics). Environmental biologists try to understand biological life as it relates to the environment - this...