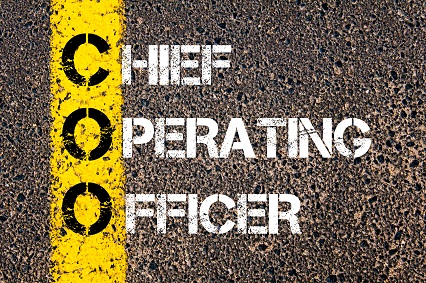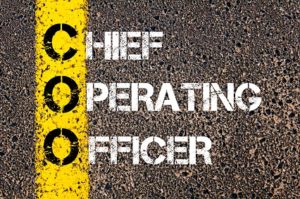 Chief Operating Officers are the equivalent of a Business Manager or Managing Director. Although not specifically environmentally trained, they are vital in the organizations of the environmental field.
What Does a Chief Operating Officer Do?
A Chief Operating Officer is effectively the senior manager of a private organization. He or she is second in command to the CEO (Chief Executive Officer) and works with professionals on the ground and in the offices. Although such people are business leaders rather than environmental professionals, they are required in private organizations and in the charitable sector - effectively as a senior business manager running the day to day proceedings of the organization.
They are in charge of operations of a business, effectively the company President. Roles will vary by industry but they will typically be involved in day every-day management. In environmental roles, they may typically come from a background of logistics, environmental planning or law, but often from a position of economics. The fusion of business and environment is no better demonstrated than with the availability of new environment based MBA degrees. Therefore, they may be in roles of business strategy, business planning and monitoring business performance.
Where Does a Chief Operating Officer Work?
As these individuals are business leaders, they will work in the higher echelons of environment-related businesses. This can be the private sector - of which there is a large and vibrant range of employment choices, or in environmental non-profits. Charities and non-profits in particular require qualified and knowledgeable business managers to help structure their organizations, develop mission statements, monitor performance and organize their core business plan.
They may also be employed in more technical or specialized roles, particular in environmental engineering organizations and other technical and scientific services. Where they work for specialist bodies, they sometimes require deep knowledge of the industry, environmental law and the products and services in which they operate. They are not simply business managers in these cases, but also advanced decision makers on such things as sustainability compliance.
<!- mfunc search_btn -> <!- /mfunc search_btn ->
What Is the Average Chief Operating Officer Salary?
No specific data exists for the environmental sector. COOs are business leaders regardless of the industry or sector in which they work. As such, they are classed as business executives or equivalent for the purpose of BLS data. The 2020 median salary for top executives was $107,680. COOs in professional, scientific, and technical services earned the highest median salary at this time at more than $208,000.*
COO Jobs & Job Description
Recent COO Job Listings
Use the search box below to find all the chief operating officer job listings in our job board.
With a skillset that is transferable from role to role, the chief operating officer may find themselves moving between scientific or engineering industries because of their practical skillset. Regardless, each individual should feel capable of completing the following duties:
Identify and evaluate various business and project strategies
Contribute to annual strategy and business planning processes
Prepare proposals for environmental sciences jobs, personnel, and projects
Manage projects as necessary
Interpret regulatory documents and guidelines
Analyze state and federal regulations and determine their application
Lend expertise to business development staff as required
Present to clients, monitor sales figures and network/scope new client sources
Create relationships with new clients
Maintain client connections and grow current relationships
Develop strategic partnerships both in and out-industry
Identify and value potential acquisitions
Set and achieve revenue goals on a recurring basis
Coordinate business development activities between departments
Ensure that employees are involved in activities to grow their professional skillsets
Senior Chief Operating Officers may find that the scope of their job remains essentially the same, but pay and benefits increase as their leadership abilities become more honed. Additional responsibilities may include:
Lead development and increase of the market sector for a particular company or industry
Execute geographical growth planning
Participate as a member in approved civic and professional activities, societies and organizations
Act as a liaison between staff and clients to resolve issues and difficulties as required
Participate in trade shows and industry networking events
Coordinate and oversee the organization's daily operations
Work as part of the management team with the CEO or president to steer the organization
Contribute to the development and implementation of organizational strategies, policies and practices
Improve and manage systems, processes and policies to support the mission
Ensure that management reporting, information flow, business processes are on track for success
Manage the effectiveness of core support services like human resources, finance and information technology
Coordinate communications between support and business departments
Allocate resources and materials to meet project deadlines
Forecast operational trends for analysis and growth opportunities
Provide daily operations oversight for outside teams and stakeholders
What Is the Job Demand for Chief Operating Officers?
No specific data exists for the environmental sector. Overall, job demand for top executives is expected to grow by 8 percent between 2020 and 2030 Much is dependent on the formation of new businesses. As the environmental sector will grow in the coming decades in line with international law, it is likely that demand will increase for business leaders in this area (both charitable sector and private businesses). *
<!- mfunc search_btn -> <!- /mfunc search_btn ->
What Are the Education Requirements to Become a Chief Operating Officer?
A business related degree will be essential; environmental background and / or qualifications will be advantageous, especially when entering senior roles in technical or scientific research companies. CEOs and COOs acquire these positions through considerable business experience, rarely through qualifications. Candidates who seek roles in business leadership specifically in the environmental area should pursue environmental management, law or policy making as part of their undergraduates degrees. Masters and PhDs are not required for these roles. A Masters may help with organizations concerned with education (outreach or college / university business leaders or superintendents).
COO - Related Degrees
<!- mfunc search_box_body ->
<!- /mfunc search_box_body ->
What Kind Of Societies and Professional Organizations Do Chief Operating Officers Have?
Chief Operating Officers are business leaders regardless of the industry in which they work. Therefore, we recommend checking out the following professional business organizations:
ABWA: The American Business Women's Association is the country's only professional network in the US specifically for women in leadership. They bring together professional women to help each other grow and exceed in a cut-throat world of top business
AMA: The American Management Association offers a range of training programs and seminars that help the business leaders of today keep up with the changing trends of tomorrow
DECA: Aimed at students, it is an international not for profit body that focuses on developing the core skills of business students all over the world. Regular seminars, organized locally, help students develop such skills as presentation
*2020 US Bureau of Labor Statistics salary figures and job growth projections for top executives reflect national data not school-specific information. Conditions in your area may vary. Data accessed September 2021.