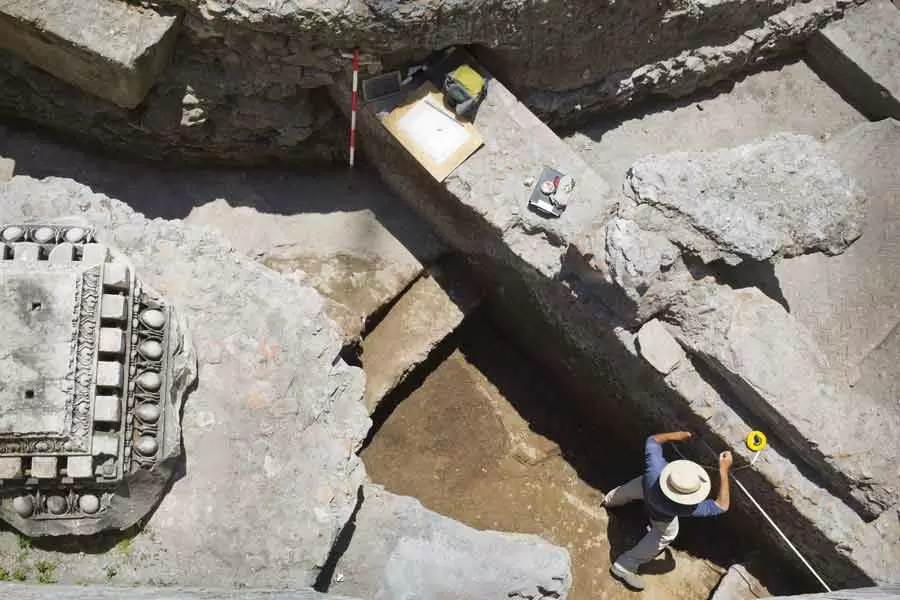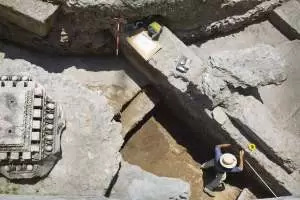 The purpose of Archaeology is to study how people in the past interacted with their world. Archaeological information is gathered through detailed study of historic objects, sites and monuments and the contemporary uses of heritage.
What Does an Archaeologist Do?
Day-to-day Archaeologists conduct field investigations, analyze artifacts, excavate sites, manage the logistics of projects at sites, write reports and recommendations, teach, conduct research, and publish the results of their research in academic journals.
Archaeology is an important career because it assists us in obtaining a chronology of our past, it gives us some understanding of why human culture has changed through time and it allows us to explain cause-and-effect behavior of humans in the past which in turn helps us understand the present and why humanity is the way it is. Through Archaeology we can make more informed decisions about the progression of humanity as it currently exists.
RELATED - Archaeology: Examining Its Past and the Future
Where Does an Archaeologist Work?
Professional archaeologists work for universities, museums, governments, private companies, and as consultants. Archaeological work is conducted either outdoors during field work or in an office environment when writing reports or research papers. The most hazardous aspect of Archaeology is the occupational health and safety risk involved in outdoor work.
Archaeologists may work in either a full time capacity, part time capacity, on individual field work projects, or in a freelance capacity. Field work generally requires extensive hours of work in hot and sunny conditions. Often Archaeologists work away from home but opportunities such as those in Museums can be found locally.
The United Kingdom, Cambodia, Rome and Egypt are some of the top 2013 archaeological hotspots around the world. Just last year, King Richard III's remains were found in a parking lot in Leicester, United Kingdom.
<!- mfunc search_btn -> <!- /mfunc search_btn ->
What Is the Average Archaeologist Salary?
Archeologists earn a median salary of $66,130. The bottom 10% earn about $40,800, while the top 10% earn about $102,770.
2020 US Bureau of Labor Statistics salary figures and job growth projections for anthropologists and archeologists reflect national data not school-specific information. Conditions in your area may vary. Data accessed September 2021.
What Is the Job Demand for Archaeologists?
Archaeology is a competitive career option and the need for Archaeologists is not increasing. There are not a lot of jobs available for archaeologists in colleges and universities. Museum positions are also rare and difficult to obtain. The majority of jobs in archaeology today are in cultural resource management as there is a developing need for archaeological assessment of sites for development and other projects.
Archaeology Jobs & Job Description
Recent Archaeology Job Listings
Use the search box below to find all the archaeologist job listings in our job board.
Archaeologists find and analyze objects and structures to inform our understanding of past economic, social, political and intellectual life. Mostly this takes place on or planning for research projects to answer questions and test hypotheses about past cultures. Candidates seeking archeology jobs may pursue teaching, research, or fieldwork. Regardless of which area they are interested in, archeologists require the following types of skills in order to be successful in their field:
Develop data collection methods and systems tailored to a particular specialty or project
Collect information from observations, interviews, and documents
Record and manage records of observations taken in the field via GPS/GIS and other proprietary software
Analyze data, laboratory samples, and other sources of information to uncover patterns about human life, culture, and origins
Prepare reports and present research findings
Communicate with team leads, managers, and IT staff through regular, scheduled field status reports and presentation of research findings
Engage in field survey, testing, monitoring, and data recovery
Advise organizations on the cultural impact of policies, programs, and products
Professional report and site form preparation, research, and literature reviews
A lead archeologist, chief researcher, or archeology project manager may have the following or similar additional responsibilities, depending on the project and its goals:
Assist team leads to develop and inform project scopes, schedules, and budgets
Ensure quality assurance, organization, and appropriate tracking of field data
Oversee the preservation of site integrity
Engage in office-based tasks including technical report preparation and submittal, as well as liaising with site stakeholders
Be able to interact with ease while adhering to local norms and area customs
Supervise fieldwork (survey, site recording, testing, monitoring, and data integrity) of one or more field crews
Communicate with funding agencies and individuals through field status reports and presentation of team findings
<!- mfunc search_btn -> <!- /mfunc search_btn ->
What Do Archaeologists Study?
The minimal education requirement to work as a field archaeologist is a Bachelor of Arts or Bachelor of Science degree with a major in anthropology or archaeology and previous field experience. To move into a supervisory role you will be required to obtain a graduate degree, usually a Masters of Arts, Masters of Science, or PhD.
You will also be required to undertake extensive field work roles to be employable as an Archaeologist. To be allowed to undertake field work you will sometimes need to obtain an excavation permit.

Degrees Related to Archaeology
<!- mfunc search_box_body ->
<!- /mfunc search_box_body ->
What Kinds of Societies and Professional Organizations Do Archaeologists Have?
There are a number of archaeological societies and professional organizations all over the world. Some of the main groups that help provide career networking and exchange industry specific ideas are:
The Archaeological Institute of America is the oldest and largest organization devoted to the world of archaeology. The institute supports archaeologists, promotes archaeological inquiry and public understanding of the material record of the human past.
The Council for British Archaeology is an educational charity working throughout the UK to involve people in archaeology and to promote the application and care of the historic environment for the benefit of present and future generations.