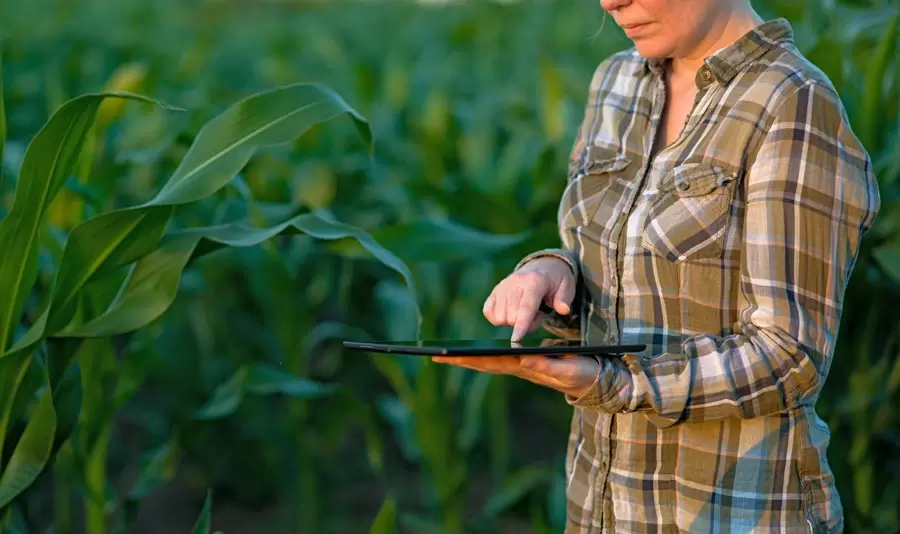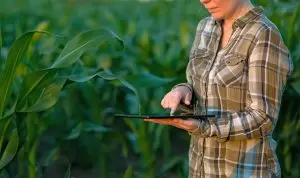 Agronomy is defined as the science of cultivating and utilizing plants for various uses, including sustenance, fuel, and fabrics.
What Does an Agronomist Do?
Agronomists study the numerous ways plants can be cultivated, genetically altered, and utilized to our advantage. Agronomists can specialize in a number of different fields, but most focus on increasing the quality and quantity of plants produced - particularly for food stores. Typically an Agronomist will spend their workdays performing experiments on plants to improve their durability, longevity, and crop yield. The idea is to provide the most lush, disease-free crops as possible.
Where Does an Agronomist Work?
Agronomists may work in a variety of different environments depending on the exact nature of their job. They may observe plant life in the field - either in farms or greenhouses - or perform experiments in agricultural labs. Sometimes the work may involve traveling to farms or food processing mills, possibly exposing themselves to outdoor hazards and heavy machinery.
Most Agronomists will work for a private institution, though there are also government positions available at the U.S. Department of Agriculture. Typically, Agronomists work a standard full time schedule.
<!- mfunc search_btn -> <!- /mfunc search_btn ->
What Is the Average Agronomist Salary?
Agronomists, who fall under the broader BLS category of agricultural scientist, earned a median salary of $68,830 as of May 2020. The lowest-tier Agronomists earn less than $40,520, while top-tier Agronomists can earn more than $125,280.*
Experience and higher education can lead to career advancement - typically in a supervising or administrative capacity - and salary increases. Certified Agronomists typically have higher salaries.
Agronomy Jobs & Job Description
Recent Agronomy Job Listings
Use the search box below to find all the agronomist listings in our job board.
Agronomy jobs have created a multi-disciplinary field that is focused on using plants for food, fuel, fibre, and land reclamation. Agronomists' careers start in the fields of plant genetics, plant physiology, meteorology, and soil science. While jobs do vary, most agronomist careers have the following tasks:
Review research and literature relating to current discoveries in the field
Communicate with the research community to learn of the latest agricultural methods
Consult with farmers on cropping practices to increase their economic return
Consult with farmers and regulators on practices that will protect environmental sustainability
Assess new crop cultivars against a rubric for their economic and practical potential and limitations
Encourage farming techniques on the best management principles
Collect field and control portions of biological samples and non-living media samples in order to perform analyses
Monitor the effects of soil characteristics, water levels, and water drainage on plant growth
Engage in responsive crop management practices to enhance production
Advocate for soil testing and plant analysis to determine crop nutrient needs
Create and deploy fertilizer programs to meet the needs of the crop and land
Participate in training activities
Prepare and conduct advisory information sessions and lectures for farmers and other relevant groups
Evaluate crop performance as affected by weather, pests, and management practices, and on occasion give evidence for insurance purposes
Senior agronomists often have a broader experience base and therefore are a natural fit for management tasks. Such responsibilities often include:
Creating a positive and safe work environment
Developing project scopes, schedules, benchmarks and budgets
Navigating federal protocols, regulations, and best practices on behalf of the project
Overseeing the testing and calibrating equipment and instruments
Overseeing recordkeeping
Creating business proposals for funding purposes
Ensuring quality assurance, organization, and appropriate tracking of field data
Engaging in tasks like report preparation and submittal and peer review
Liaising with site stakeholders
Supervising fieldwork (survey, site recording, testing, monitoring, and data integrity) of multiple field crews
Communicate with internal and external stakeholders through field status reports and presentation of team findings
Researching new technology and new advancements in agriculture
Participating on committees for policy and regulatory development
Participating on committees for research and educational program development
What Is the Job Demand for Agronomists?
Agronomists are expected to grow around 9% in the next 10 years (2020-2030), which is about average compared to other occupations.* Increasing biotechnologies and high demand for various plant-based products will drive most of this growth.
<!- mfunc search_btn -> <!- /mfunc search_btn ->
What Agronomy Degree Options Exist?
At the minimum, Agronomists require a Bachelor's (BA) degree. It is advisable to attend a university with a land grant and obtain a degree in agricultural sciences or food sciences. However, other related majors include biology, chemistry, botany, or plant conservation. Research and lab work is essential.
Attending graduate school is also recommended. You can obtain a Masters (MA) in food sciences, soil conservation, nutrition, or dietetics. You can also obtain certifications from Institute of Food Technologists (IFT) for a possible pay grade.
It is also advisable to take coursework or seek experience associated with computers. Sharpening your social skills is also essential, as Agronomists often work in teams.

Related Degree Options for Agronomy
<!- /mfunc search_box_body ->
What Kind of Societies and Professional Organizations Do Agronomists Have?
Agronomists and those who wish to become Agronomists can look to the following government sites for guidance:
U.S. Department of Agriculture (USDA)
This bureau within the Federal Government's Department of the Interior leads the way on all issues concerning food, agriculture, rural America, and nutrition. They not only provide jobs for Agronomists, but also keep rich databases detailing the latest government policies and technologies relevant to agriculture.
U.S. Food and Drug Administration (FDA)
This Federal Government Agency protects public health by regulating the production of prescription drugs, supplements, foods, and other products we consume. They provide the most up-to-date information about current food production regulations and are an invaluable resource to Agronomists.
Agronomists can also browse through these organizations and websites for valuable resources:
American Society of Agronomy (ASA)
This scientific society provides a universal resource for international Agronomists. Members share industry-specific information, promotes various educational programs, and provides a career center for those wishing to pursue a career in Agronomy.
Institute of Food Technologists (IFT)
The IFT is a private organization of food and agriculture scientists that works to help Agronomists and other food professionals have a wealth of information about their field. IFT is also great for networking among other food scientists.
*2020 US Bureau of Labor Statistics salary figures and job growth projections for agricultural and food scientists reflect national data not school-specific information. Conditions in your area may vary. Data accessed September 2021.