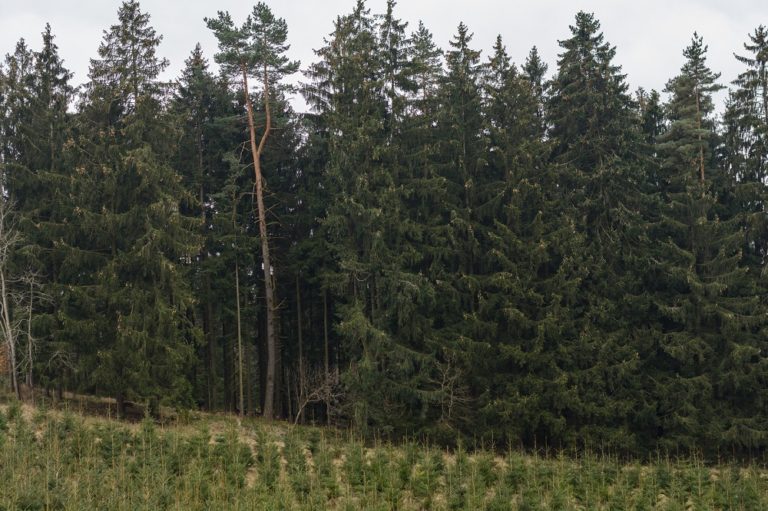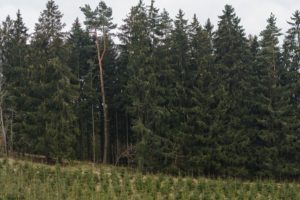 Agroforesters plan land to have a mix of agriculture and forest for improved yields and a healthier environment.
What Does an Agroforester Do?
The 20th century was one of intensive farming. In the last few decades, planners and agricultural engineers have come to challenge the efficiency and ecological safety of the old system. New agricultural systems are presently in development. The general idea behind agroforestry is to use trees and shrubs that complement the plants used in agricultural practice. For example, some crops grow better when shaded (coffee). They work with food scientists to promote a healthy production.
However, it is not just about improving yields. The theory behind agroforestry is that, when used to maximum efficiency, it is advantageous to the life of both the crop and the forest. Diversity improves plant health. Agroforestry is not something new. Farmers have been using it for centuries. Where there are trees at field boundaries, these are not just a method of dividing the land - it could be that the farmer or an agroforester has designed the system to promote ecology, for the trees to act as a windbreak or encourages animal species that will counteract biological threats (parasites for example).
An agroforester will plan and plant crops that work well together in a natural environment, but with the premise that agricultural yields, economy and ecology will not suffer. In some cases, Crops and trees or shrubs are planted for purposes of environmental remediation - a soil may have become exhausted of nutrients due to over-farming. An agroforester will then choose plants that will best help repair or alleviate the ecological damage. As the effects of climate change increase and soils experience change or damage, this is expected to be a major area in which the agroforesters of the future will work.
Where Does an Agroforester Work?
Their work is largely a mix of conservation, economy, agricultural management, forestry management and soil science. Therefore for data purposes, these professionals are classed as conservation and forestry scientists. According to 2015 statistics, the largest proportion was employed in agricultural support roles. Agroforesters in this role accounted for 24% of the qualified professionals. This would include environmental remediation by large and small farms, and privately owned open spaces - their skills being useful to the management of wilderness and semi-natural landscapes.
State governments were the second largest employer in this area at 21%. They will work with and around state-owned land such as state parks, or with private landowners whose actions pose a potential threat to public land. They may also work as government advisors to farmers. Similarly, 9% worked for Federal government in much the same roles. A further 9% worked for local governments.
14% worked in forestry, alongside foresters to promote healthy woodland - especially where this land is alongside ecologically sensitive lands or those in areas of intense agriculture.
<!- mfunc search_btn -> <!- /mfunc search_btn ->
What Is the Average Agroforester Salary?
According to the BLS, the median salary for agroforesters was $64,010 as of May 2020 . The lowest 10% recorded a salary of about $39,230 and the highest recorded a salary of in excess of $100,350.* The higher salary jobs tended to be for those with the most working experience and in consultancy roles. Unlike most other types of forestry role, agroforesters spend their time in offices working with plans as well as working outside.
Agroforestry Jobs & Job Description
Recent Agroforestry Job Listings
Use the search box below to find all the agroforester job listings in our job board.
Wetlands biologists study, manage and protect wetlands environments, including plant and animal life. Job duties can vary significantly depending on the type of job and employer, but a typical job description for a wetlands biologist would likely include:
Conduct research on wetlands areas, including observing plants and animals and collecting data and samples from the field
Inventory or estimate plant and wildlife populations
Create detailed plans for wetland identification, restoration and protection
Analyze samples and data collected in the field in a laboratory setting
Prepare written reports outlining research findings
Design and conduct mitigation procedures for construction projects in wetland-adjacent areas
Write proposals or grant applications to obtain funding for use in conservation or restoration efforts
A senior wetlands biologist would likely perform the job duties described above, as well as act as an expert on conservation issues. He or she may:
Make recommendations on management systems and planning for animal populations and habitat, consulting with stakeholders and community groups
Inform the public and other stakeholders about the state of the wetlands by writing reports and scientific papers or journal articles and by making presentations or giving lectures at schools, clubs, wildlife interest groups and park interpretive programs
Design scientific studies on wetlands areas and act as consultant for construction professionals to ensure environmental impact of new construction is limited
What Is the Job Demand for Agroforesters?
The job demand for conservation scientists and foresters, including agroforesters is projected to increase by 7 percent between 2020 and 2030.* Most of the new opportunities are expected to be in local, state and federal government as the US seeks to mitigate the effects of climate change and create a more sustainable agricultural practice in growing crops. Wildfires have become a problem in the last decade and new systems of arboriculture and agriculture may develop to aid efforts to reduce their spread. In some areas, flooding is problematic. Trees can help reduce soil saturation in these areas.
What Are the Education Requirements to Become an Agroforester?
High school students should focus on the sciences relevant to forestry - that is biology and math. These will improve a student's chance of gaining access onto a relevant degree course. Prospective degree students should seek out options in forestry, agricultural science, land management, environmental economics or anything else equivalent to this area of study. Agroforesters will find their role is a mix of theoretical and practical work, mixing desk-based research with land management. Students should take relevant minors and electives to complement the degree; they may find that in the modern world of agricultural science and planning that GIS is advantageous. As more and more industries take on this technology, it will become an essential skill. Minors and electives in sustainability will also be useful.
It is advisable but not essential for the prospective agroforester to take a relevant master's degree in order to improve employment prospects and experience. This will improve the individual's analytical and research abilities, skills that are essential for the agricultural aspect of the role. The more advanced qualifications are advisable for those who wish to enter into consultancy and decision-making roles in the future.
Although there are doctorate programs, these are suitable for two areas: academics and research science. There will be little practical work with this type of role, so if the student wishes to enter into a career in agroforestry as an applied science, a doctorate is not necessary.
Agroforestry - Related Degrees
<!- mfunc search_box_body ->
<!- /mfunc search_box_body ->
What Kind Of Societies and Professional Organizations Do Agroforesters Have?
Agroforestry is a growing niche area and becoming increasingly important for sustainability in the developed and the developing world. Here are some professional resources and organizations
Association for Temperate Agroforestry: Their mission is to encourage all who work in agriculture in North America to adopt sustainable agroforestry practices. Their members exchange information across borders, through practice and researchers
USDA National Agroforestry Center: As a division of a government body, their role is to promote research, develop tools and share training with those who work in agroforestry in practice
World Agroforestry Centre: This international body works to promote sustainable agroforestry in the tropical areas of the world. Located in Kenya, they have partners all over the world
*2020 US Bureau of Labor Statistics salary figures and job growth projections for conservation scientists and foresters reflect national data not school-specific information. Conditions in your area may vary. Data accessed September 2021.
<!- mfunc search_btn -> <!- /mfunc search_btn ->