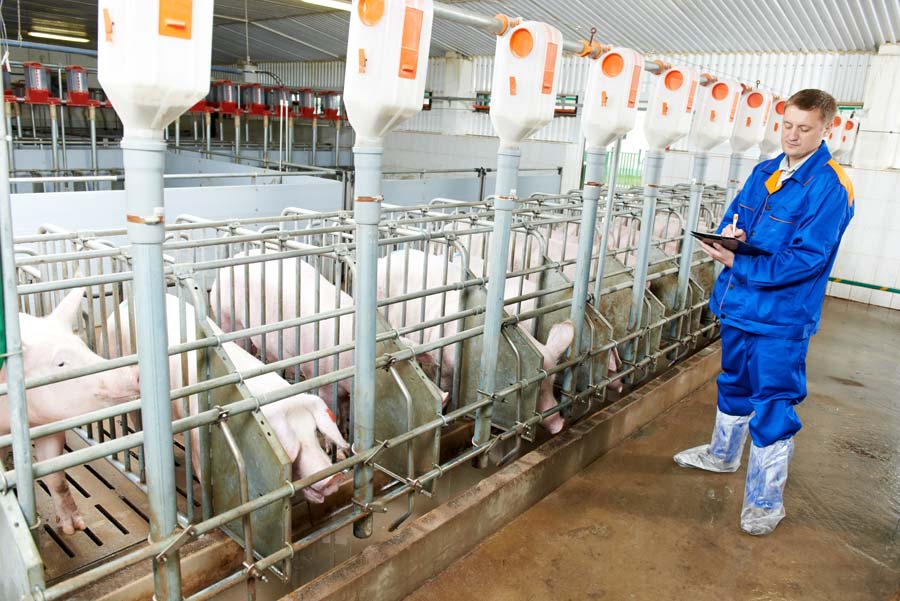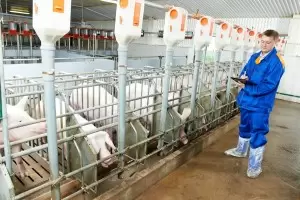 Agricultural Inspectors examine all equipment and facilities involved in the agricultural food production process, as well as the agricultural products that are waiting to be sold to the public. They ensure that everything about this process is up-to-code and safe for human consumption.
What Does an Agricultural Inspector Do?
Agricultural Inspectors scrutinize all agricultural food products and processing methods to ensure that these products are safe to eat or drink. They must also have a vast knowledge of FDA regulations so they can properly enforce the rules. When they find that everything is up to standard, they are often in charge of issuing official grades. However, when they discover a problem, the Agricultural Inspector must then swiftly take action to ensure that the issue is remedied before contaminated products are sold to the public.
Where Does an Agricultural Inspector Work?
Agricultural Inspectors may work in a wide variety of settings, depending on their industry of choice and specialty. Those with bachelor's degrees may work in laboratories, while others may actively examine processing plants, farms, or ranches. Those working in the field may come into contact with heavy equipment or large animals that increase risk of injury. Working near pesticides also comes with the possibility of chemical contamination. Most Agricultural Inspectors work full-time schedules with standard hours. However, the work may sometimes require extensive travel, depending on the inspection location.
<!- mfunc search_btn -> <!- /mfunc search_btn ->
What Is the Average Agricultural Inspector's Salary?
Agricultural Inspectors made a median salary of $68,830 as of May 2020, with the top 10% earning more than $125,280 and the lowest 10% earning around $40,520 a year.* Most Agricultural Inspectors work for the federal or state government, with a smaller number working at the local level. Others work for private animal slaughtering and processing plants, as well as other crop production facilities.
Agricultural Inspector Jobs
Recent Agricultural Inspector Job Listings
Use the search box below to find all the agricultural inspecting job listings in our job board.
Agricultural Inspector jobs involve a multi-disciplinary skillset that involves scientists, technicians, accountancy, and other business practices. Often individually, inspectors audit and evaluate various aspects of produce and livestock production to ensure that the products and processes meet food safety and ecological criteria. While agricultural inspection jobs do vary significantly, most individuals would be comfortable performing the following as part of their scope of work:
Selects representative samples according to sampling population and rubrics
Inspects produce in question to evaluate quality, condition, compliance with regulatory grading standards or contract specifications
Completes inspection reports based on produce evaluation
Applies appropriate official grade standards or contract specifications
Prepares a tentative draft certificate in certain cases and submit for review
Observes raw material to establish the suitability for processing and advises plant management of the results
In the case of corrective action, the inspector monitors and assesses effectiveness of the corrective action
Observes practices to establish suitability for processing and advices management team and external stakeholders of results.
Instructs technicians, farmhands and other stakeholders in regard to proper growing, handling, and harvesting
Provide feedback to optimize field practices
Be familiar with practices like biotechnology and advanced farming/packaging methods
Design and implement field experiments quickly
Collect soil and agricultural samples
Work collaboratively technicians on providing rating and recommendation criteria
Collaborate with internal stakeholders
Review literature and news to track current discoveries
Have a broad scope of knowledge that includes crop and soil science, meteorology, crop physiology
Be able to perform physical and chemical analyses
Be able to adhere to sampling data
Be informed about propagation and husbandry to comment on yield modeling and plant breeding
Have experience in data mining and model building
Conduct research and experiments to improve the quantity and quality of field crops and farm animals
Provide feedback on ways to propagate, process, package, and deliver food products
Analyze soil composition as it relates to plant growth
Communicate findings to colleagues, farmers, and the public
Explore animal genetics, nutrition, reproduction, diseases, growth, and development
Advise farmers on how to lower animal death rates, handle waste matter, and increase production
Be very familiar with government regulatory documentation on all aspects of agriculture, packaging, handling, distributing
Senior agricultural inspector jobs often have an even broader set of responsibilities that depend as their experience grows. This scope may include management of a region as well as operations and personnel. Such responsibilities may include:
As assigned, performs inspections and grading of products with which the employee is unfamiliar under the guidance of a senior grader, inspector-in-charge or supervisor
Makes determinations on inspection issues that are pending or conditional as determined by tier-one employees
Develop and coordinate Commercial Item Descriptions for foods
Solicit client interest as an independent evaluative agency
Oversee the preservation of site integrity
Engage in evaluation
Engage in technical report preparation and submittal
Foster a positive and safe work environment
Consult regarding schedules, travel and budgets
Navigate regional, federal and international regulations
Oversee testing and calibrating of designs, equipment and instruments
Oversee measurement taking and data recording
Liaise with farm and agricultural stakeholders
Consult with farmers, engineers, fellow scientists, and government agencies regarding best practices
Supervise fieldwork and lab work
What Is the Job Demand for Agricultural Inspectors?
Job demand for Agricultural Inspectors is projected to increase by 9% between 2020 and 2030.* Of course, there will be continued need for inspectors and regulation maintainers. In addition, a growing population and further studies about the safety of food production will increase the need for Agricultural Inspectors over time. However, advancing processing methods have slowed potential growth for this career track.
<!- mfunc search_btn -> <!- /mfunc search_btn ->
What Are the Education Requirements to Become an Agricultural Inspector?
Agricultural Inspectors require a high school diploma or GED at minimum. Many positions prefer an associate's degree in biology, animal science, agricultural science, or other related field. However, some positions prefer candidates with a bachelor's degree in similar majors.
In addition, Agricultural Inspectors will likely go through in-depth job training, becoming better acquainted with the many government regulations regarding the production and processing of food.

Degrees Related to Agricultural Inspecting
<!- /mfunc search_box_body ->
What Kind of Societies and Professional Organizations Do Agricultural Inspectors Have?
Agricultural Inspectors and those who wish to become Agricultural Inspectors can look to the following government websites for guidance:
U.S. Food and Drug Administration (FDA)
The FDA is a Federal Government Agency that protects public health by regulating the production of prescription drugs, supplements, foods, and other. Their website offers the most up-to-date information about current food production regulations. They are also the top employer of Agricultural Inspectors in the U.S.
U.S. Department of Agriculture (USDA)
This Federal Government's Department of the Interior bureau examines all issues associated with food and agriculture production. They keep rich databases detailing the latest government policies and technologies relevant to the industry, which can be an invaluable resource for Food Inspectors.
Agricultural Inspectors can also browse through these organizations and websites for valuable resources:
*2020 US Bureau of Labor Statistics salary figures and job growth projections for agricultural and food scientists reflect national data not school-specific information. Conditions in your area may vary. Data accessed September 2021.