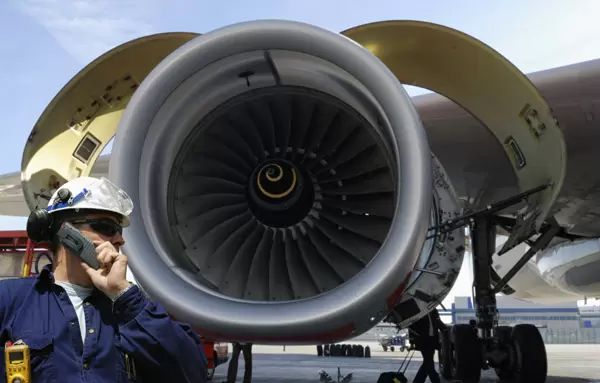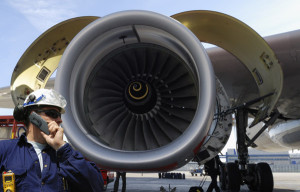 An Aerospace Engineer is an individual who designs and tests prototypes for aircraft and spacecraft.
What Does an Aerospace Engineer Do?
Aerospace Engineers design aircraft, spacecraft, missiles, and other airborne objects. Creating prototypes of these designs and testing them is also a primary part of the job. They may also evaluate the designs of other engineers to ensure that the idea meets certain ethical, safety, and environmental standards. It is not unusual for Aerospace Engineers to oversee the building process as well, ensuring that proper deadlines are met. Typically an Aerospace Engineers specializes in either aeronautical or astronautical design, which will determine whether they work with aircraft or spacecraft.
After gaining more experience in the field, overseeing and directing these processes may also be required. Aerospace Engineers often collaborate with engineers or construction specialists during the designing and building process.
Where Does an Aerospace Engineer Work?
Aerospace Engineers spend most of their time in an office setting working with advanced computer equipment and sophisticated programs. At times, an Aerospace Engineer may find themselves working in a manufacturing environment so they can oversee the construction and implementation of a design.
Aerospace Engineers work full-time on regular schedules. However, managing larger projects can require overtime hours, particularly when deadlines are approaching.
<!- mfunc search_btn -> <!- /mfunc search_btn ->
What Is the Average Aerospace Engineer Salary?
Aerospace Engineers earn a median salary of $118,610. The lowest 10% make around $72,770, while the highest 10% earned around $171,220. Managerial positions often result in a pay grade.*
Most Aerospace Engineers work for aerospace parts manufacturers, with smaller percentages working for private research facilities and engineering firms.
What Is the Job Demand for Aerospace Engineers?
The job demand for Aerospace Engineers is expected to increase by 8% between 2020 and 2030. Aircraft will be continually required for national defense purposes. In addition, increased interest in environmental safety will demand that plans be restructured to increase fuel efficiency.*
Aerospace Engineering Jobs & Job Description
Recent Aerospace Engineering Job Listings
Use the search box below to find all the aerospace engineer job listings in our job board.
With appropriate qualifications and experience, aerospace engineers will rise to the challenges that their job places on them. In order to meet the demands of the role, aerospace engineer applicants must be able to fulfill the following and similar tasks depending on their specific branch of work and employer:
Provide highly technical expertise and guidance to non-engineers in solving complex engineering problems
Work with a holistic mindset to develop and troubleshoot all phases of hardware development, integration, implementation, analysis and evaluations
Perform modeling and prediction using statistical tools and computational analyses, and creativity
Develop standards and guidelines for tasks, which use the hardware in question
Research, design, develop, and test structures, propulsion units, and guidance and control subsystems for aircraft, missiles, or spacecraft
Analyze aerospace product or equipment specifications and performance requirements to determine designs, which can be produced by existing manufacturing or processing facilities and methods
Evaluate new technologies for application to aerospace systems
Plan, coordinate, direct, and evaluate testing of aerospace systems
Senior aerospace engineering jobs are more likely to involve managerial elements like:
Aircraft development and manufacturing processes
Risk assessment of aerospace systems
Create risk mitigation plans and strategies
Engineering team communication and performance, timelines, expenditures, and team cohesion
Certification submissions
Create and deliver presentations to work group(s), customers, and external business contacts.
Establish a leadership role in industry-related activities
What Are the Education Requirements to Become an Aerospace Engineer?
Aerospace Engineers require at least a Bachelor's degree to enter into the field, typically in aerospace engineering. Some university programs offer 5-year programs that allow students to earn a bachelor's and master's degree at the same time. All Aerospace Engineering programs are accredited by the ABET.
Though entry-level positions do not require licensure, more advanced Aerospace Engineering programs will likely demand a Professional Engineer (PE) license. Though the requirements vary by state, most require an accredited engineering degree, work experience, and passing performance on both the Fundamentals of Engineering (FE) exam and the Professional Engineering Exam.
Acquiring a managerial position in Aerospace Engineering often requires extensive work experience and shadowing a senior Aerospace Engineer.

Degrees Related to Aerospace Engineering
<!- mfunc search_box_body ->
<!- /mfunc search_box_body ->
What Kind of Societies and Professional Organizations Do Aerospace Engineers Have?
Aerospace Engineers can browse through these organizations and websites for valuable resources:
American Institute of Aeronautics and Astronautics (AIAA) - The AIAA is the largest professional society dedicated to Aerospace Engineering in the world. This organization started in the United States, but has since gone global. They are the leading Aerospace publisher in the world and also provide a forum for an exchange of ideas among professionals through events, continued education, and advocacy efforts for industry-related issues.
SAE International SAE is a global organization consisting of over 138,000 engineers and designers working in the transportation industries. A large portion of these members are working in the aerospace industry. SAE provides databases of trade publications, events that keep engineers updated on the latest industry-specific technologies, and a helpful career center for those looking to expand their horizons.
Sigma Gamma Tau: National Aerospace Engineering Honor Society is an honors society created specifically for students in the Aerospace Engineering field. The society admits students who are in great academic standing and are attended an ABET-accredited program. They also extend membership to Aerospace Engineers who have had a significant impact on the field.
*2020 US Bureau of Labor Statistics salary figures and job growth projections for aerospace engineers reflect national data not school-specific information. Conditions in your area may vary. Data accessed September 2021.
<!- mfunc search_btn -> <!- /mfunc search_btn ->